A documentary on one of New York City Ballet's most luminous dancers, Tanaquil LeClercq, was shown last year at the New York Film Festival and is at the moment being shown at festivals in Germany, notably Berlin. Called Afternoon of a Faun: Tanaquil Le Clercq and made by Nancy Buirski, it has just been released commercially.
The trailer gives a tiny glimpse of what we might expect on this documentary, which is about 1½ hours long. There is some footage of LeClercq, partnered by Jacques D'Amboise in the Robbins Afternoon of a Faun, which indicates what an extraordinary interpretation these two gave to the role. But there is much else to admire, even from the trailer. What a fabulous performance in the very brief look we get at Western Symphony! and so on … The still photographs are just incredible too.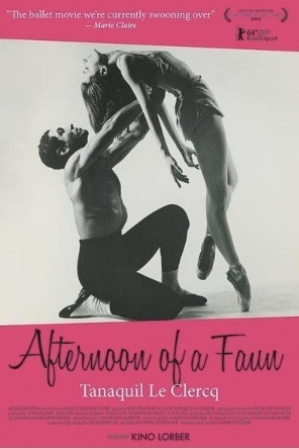 I can't wait to see the full documentary despite the fact that some critics have suggested it is 'flawed' in parts. The footage is archival of course and so, sadly, a little blurred but even with the lack of high definition LeClercq is staggering.
Michelle Potter, 16 February 2014.