18 December 2015 (evening), Hamer Hall, Victorian Arts Centre, Melbourne
What a wonderful surprise this performance was! The venue was interesting—Hamer Hall is basically a venue for concerts and so the performance space is without a proscenium arch. But the unusual space was used thoughtfully and little of the theatricality that is achieved with a proscenium-style theatre was lost.
This Coppélia was staged by Maina Gielgud especially for the Australian Conservatoire of Ballet, a training establishment led by former Australian Ballet dancers Christine Walsh and Ricardo Ella. Gielgud had added some choreography and had made some changes in order to accommodate her cast, including giving Swanilda (Swanhilda in this production) a little sister called Elysia, adding two extra friends for Swanilda and, with fewer male dancers than might be available in a company, rearranging some dances slightly. Gielgud also re-imagined somewhat the character of Dr Coppélius having him make two swans, a spider, a caterpillar and other creatures, which we saw in his workshop in Act II,  in addition to his ultimate creation, the doll Coppélia. Otherwise the ballet ran as we have come to expect.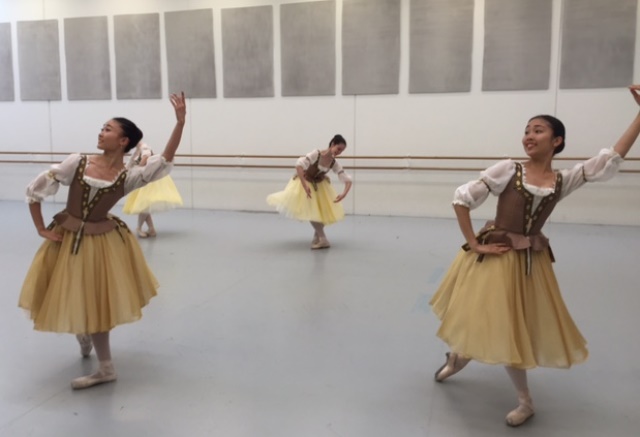 But this was no ordinary school production. The dancers had been beautifully trained, thoroughly rehearsed and looked like professionals. It was a thrill to see such a sense of engagement among the cast throughout the show, which of course transfers across into the auditorium and gives the audience a sense of engagement as well. And this theatricality began early with a wonderful performance of the Act I Mazurka. This was not one of those staid renditions that we often see. This was real character dancing with bodies bending, faces beaming with pleasure, and steps being performed strongly. And the same can be said of the Czardas that followed later in the act
Two guest artists from Tokyo Ballet, Maria Kawantani and Arata Miyagawa, took the leading roles. Both were beautiful dancers but, in particular, Miyagawa as Franz was technically superb. Everything was so cleanly executed. His double tours were done with such perfection in the body and feet (and amazing landings in a perfectly placed demi-plié), but they also soared upwards in a way that made me gasp. Then there were the manèges of various steps, the pirouettes, his partnering—he was just brilliant. But more than that, he too had that sense of engagement with everything and everyone on stage. I just loved the way he blew kisses across the stage to Swanilda as she was about to start a variation in Act III.
Another standout performer was the young girl, Hana Glasgow-Palmer, who played Swanilda's little sister. Too young yet to be part of the Conservatoire's professional training program, she nevertheless gave the role real character. Her outstanding stage presence and, again, that ability to engage, augurs well for her future. I also especially enjoyed Prayer, danced calmly and serenely by Victoria Norris. But every dancer contributed beautifully to this performance and, quite honestly, in a number of ways it outshone many a professional show I have seen.
The music was played by the Australian Conservatoire of Ballet Orchestra, with some musicians seated on a dais upstage, others above the stage space. The orchestra was led by conductor Peter Tandy and there were times when the music gave me goose bumps, again something I don't normally feel when listening to orchestral accompaniments at the ballet.
This Coppélia was a significant achievement for all concerned.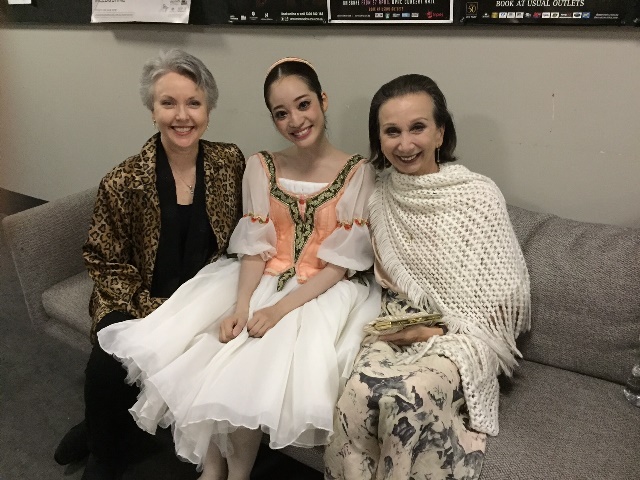 Michelle Potter, 22 December 2015