The name E. O. Hoppé is familiar to anyone who has put in any time researching the history of the Ballets Russes under Serge Diaghilev. Hoppé, who was born in Germany but who spent much of his professional life in England, secured the exclusive right to photograph the Diaghilev dancers when they first came to London in 1911. Some of these photographs are well known in Australia and are currently on display in the National Gallery of Australia's exhibition, Ballets Russes: the art of costume—the well-known image of Tamara Karsavina and Adolph Bolm in Firebird, for example. But a current exhibition at the National Portrait Gallery in London, Hoppé portraits: society, studio & street, has on show some exceptional dance portraits that are not quite as well known.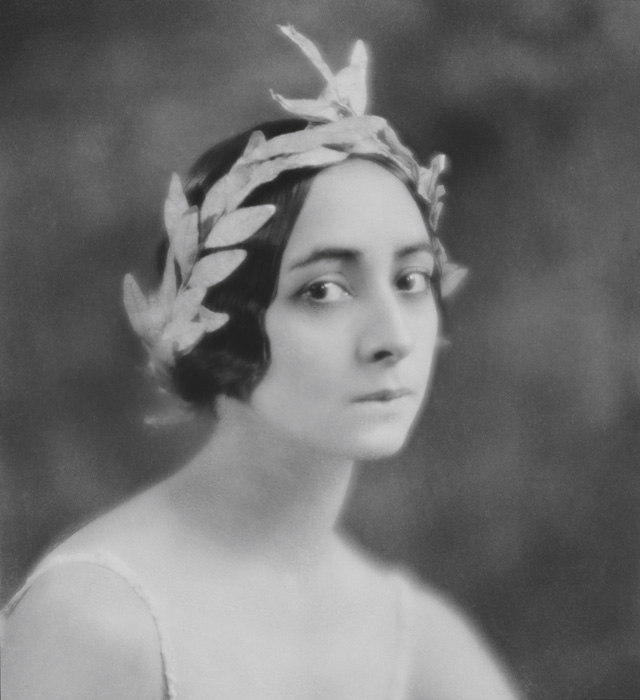 Given my recent research into the 1934-1935 tour by the Dandré-Levitoff Russian Ballet and Olga Spessivtseva's role in it, I was especially interested in a portrait of Spessivtseva as Aurora in The Sleeping Princess. It was taken by Hoppé in 1921, the year of the premiere of Diaghilev's ill-fated production of that ballet. Spessivtseva does not face the camera full on and her subdued eyes are turned to the front with a gaze that asks us to consider her as someone quite fragile. Her pale lips seem almost cold and the overall effect is haunting. Is it because we know that Spessivtseva would suffer some kind of mental illness that we read the portrait in this way? Or did Hoppé capture the essence of this enigmatic woman?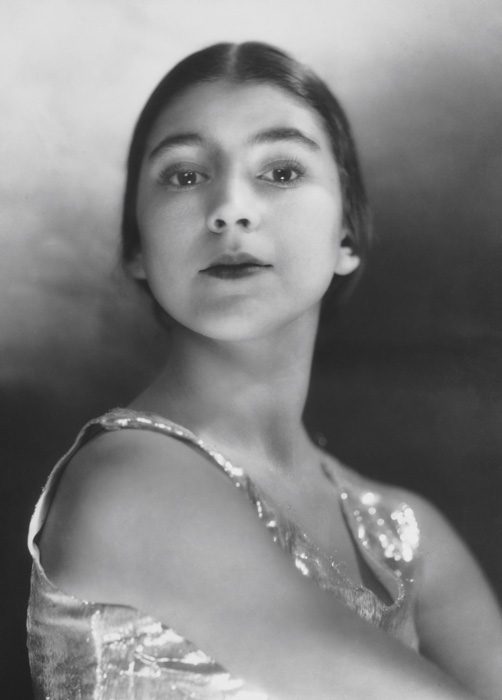 By contrast, a magnificent portrait of a young Margot Fonteyn taken in 1935 (she would have been 16) shows her looking straight at us. With lustrous eyes and full, red lips she is sensuous and confident, even slightly haughty, and definitely ready to take on the world. Again Hoppé appears to have had a remarkable eye for capturing the essence of his sitter.
There are a number of other fascinating dance portraits in this exhibition including a great shot of Martha Graham with Ted Shawn in a tango-style pose taken in 1922 just as Graham was completing her study at the Denishawn school before joining the Greenwich Village Follies. And of course many of the Russian Ballet shots are on show. All are reproduced in the exhibition book, along with many non-dance portraits and a collection of remarkable documentary studies of day-to-day life in Britain between the wars.
Michelle Potter, 4 April 2011
Hoppé portraits: society, studio & street runs until 30 May 2011 at the National Portrait Gallery, St Martin's Place, London.
Exhibition book: Hoppé portraits: society, studio & street (London: National Portrait Gallery, 2011) ISBN 978 85514 4217