1 June 2022. Lennox Theatre, Riverside Theatres Parramatta
What a thrill it was to see Francesco Ventriglia's exciting choreography for his latest work, Galileo. The performance was absolutely absorbing to watch from beginning to end.
Inspired by the amazing variety of ideas that Galileo Galilei studied in his life's work as a scientist in late 16th to early 17th century Italy, Ventriglia has ensured that many of those ideas are expressed choreographically—velocity, speed, free fall, the nature of the planets including the principle that earth moves around the sun (for which he was castigated and had to renounce his ideas) all seem to be there. And the dancers performed with extraordinary strength and flair. One artist in particular stood out for me, Connor McMahon. It was his absolute commitment to engaging with the choreography, with the ideas behind the work, and with other dancers that was remarkable. He also had a solo towards the end of the work where the strength of his technique was also apparent.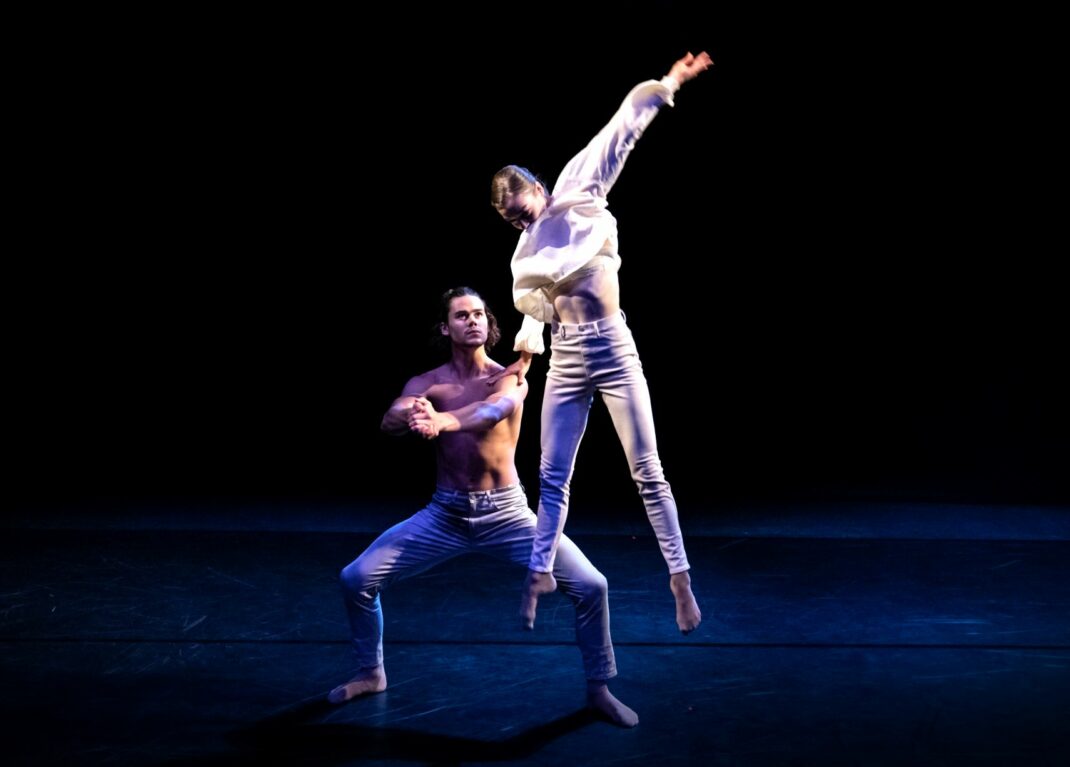 Some sections had something of a narrative element attached to them. At one stage a small golden globe was brought on stage and, as one dancer held it up, a circle of dancers surrounded the object. It recalled that aspect of Galileo's thoughts about the relationship between the movement of the earth and the sun. At other times, especially apparent towards the end of the work, dancers formed a group and shook their heads violently suggesting the behaviour of those who denied Galileo's theories and forced him to renounce his ideas. One of the most beautiful sections happened when one dancer was supported by four men who carried her through swirling, twisting movement without her feet ever touching the ground. It generated many thoughts about the movement of celestial bodies. Other moments, especially at the beginning of the work, reminded me of movements of commedia dell'arte characters thus, in my mind, setting the scene for the era in which Galileo lived and worked.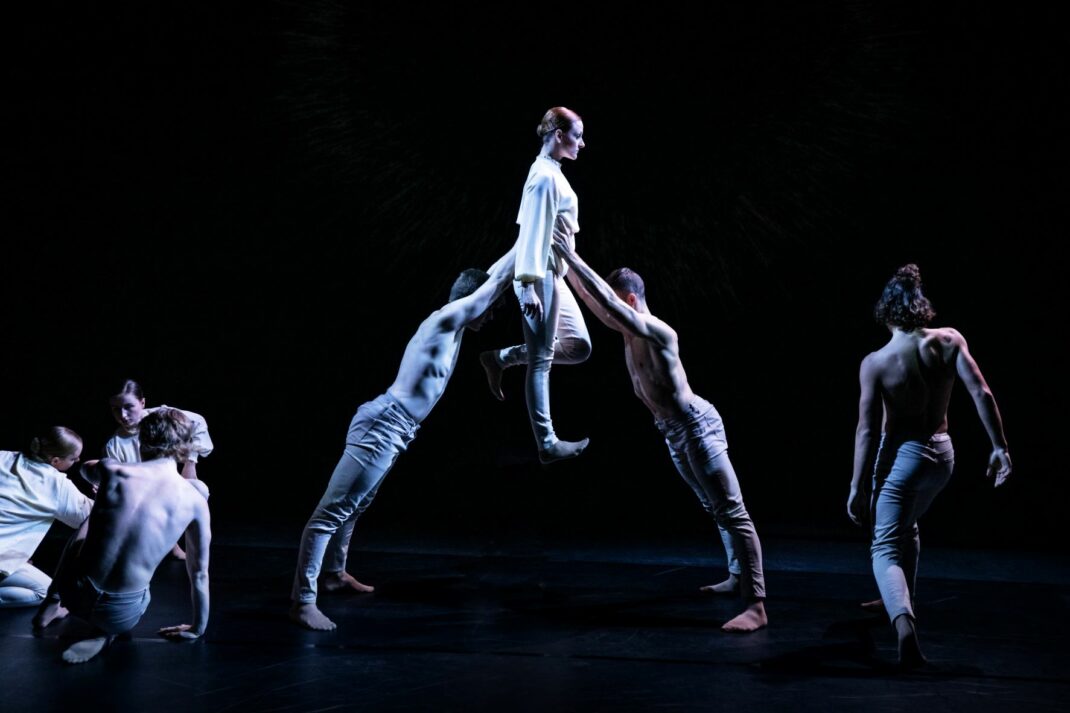 My previous experience of Ventriglia's choreography has always made me feel that there needed to be greater changes of pace throughout his works. Not this time. Along with Ventriglia's characteristic style of partnering in which both male and female dancers move together in a breathtaking manner, there were moments of stillness, slow movement, exceptional use of grouping, and references to many dance styles. The work was danced to a selection of music from Italian composers from around the period in which Galileo was working—Vivaldi, Corelli, Monteverdi and others—and was complemented by evocative lighting from Roderick van Gelder and remarkable video projections, which constantly changed shape yet remained consistent in content, from Marco Giani.
Galileo cements Sydney Choreographic Ensemble as a company to watch and extends the strength of my impression of Ventriglia as a truly interesting choreographer. It would be great if the work were able to tour.
Michelle Potter, 4 June 2022
Featured image: Hero image for Galileo