16 April 2021. Lennox Theatre, Riverside Theatres, Parramatta
GRIMM is the first work from the newly established Sydney Choreographic Centre and a world premiere from its director, Francesco Ventriglia. It takes an unusual look at some of the characters from the fairy tales of the Brothers Grimm (Jacob and Wilhelm), examining the emotions of these fairytale characters and the passage they make from youth to maturity. We meet, for example, Snow White, the Frog Prince, Little Red Riding Hood and Hansel and Gretel. We watch as they are pressured by a black clad figure, an evil character encompassing stepmother, witch and any other malevolent figure from a Grimm story. By the end every one of them had been transformed. Even the black clad Evil One (my name for this character) took on a new guise and appeared finally as a figure enveloped by golden clothes and shining lights.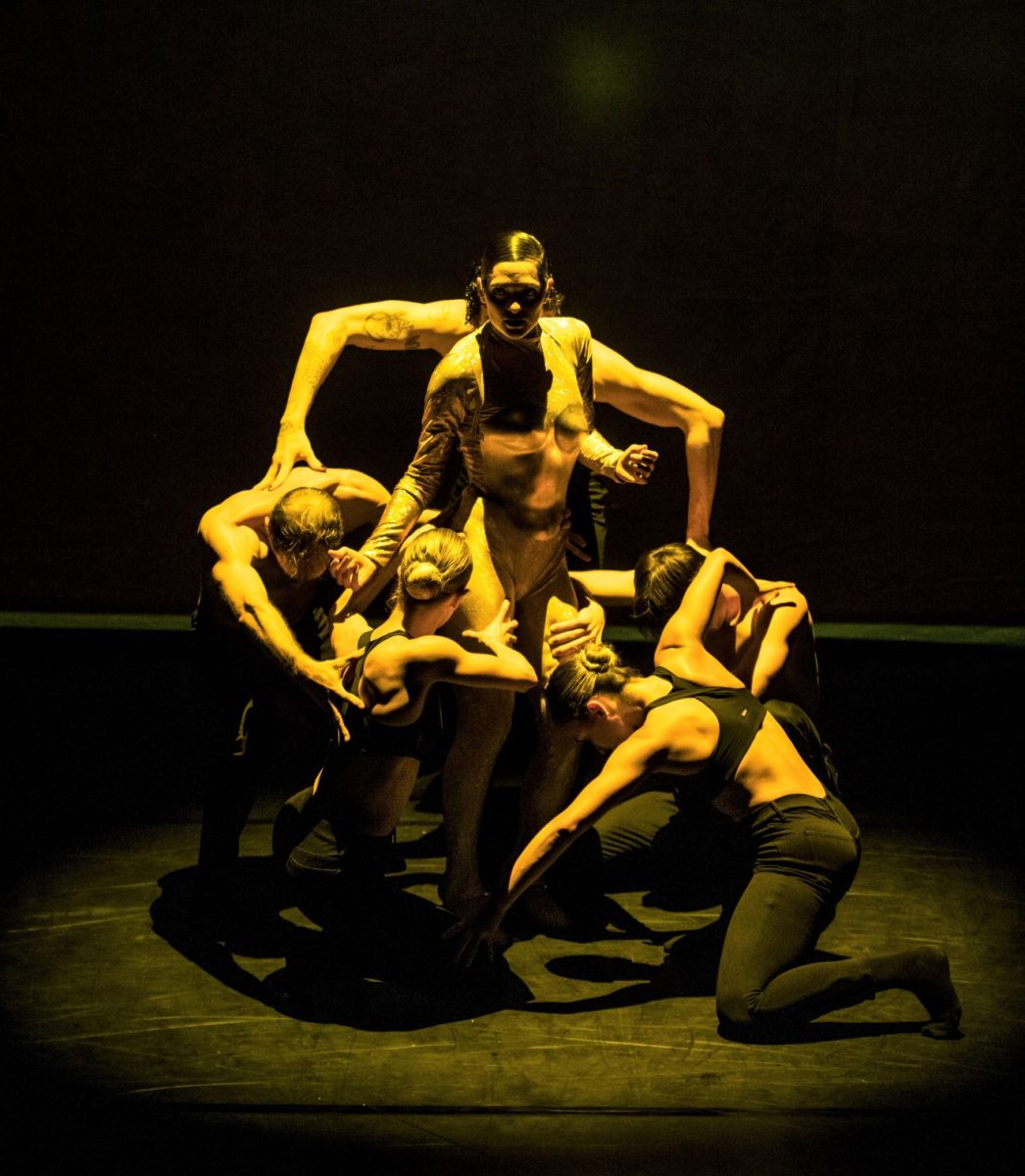 Ventriglia's choreography was fast-paced and filled with astonishing lifts with arms and legs constantly being thrown in all directions. It was quite angular most of the time. I waited for some moments of stillness, and the occasional feeling of roundness and softening of the limbs, but the angularity continued throughout. The duet between Snow White and her partner came closest to having a sense of calm and smoothness, but only occasionally. All the performers were, however, outstanding dancers and I especially admired the strength and emotional power of Ariella Casu, both as the Evil One and in the final moments when her black costume was stripped away to reveal a different side (perhaps?) of her character.
Although I wished for more diversity in the choreography, at least in its immediate impact, I was stunned by the absolutely brilliant, very contemporary visual effects throughout. The lighting by Alex Berlage left a lot of the stage quite dark for much of the time but the strong side and down lights were exceptional in the way they highlighted the various characters. The projections by Marco Giani were quite minimal in most cases—just narrow rectangles of light filled with largely abstract designs, although they clearly represented forces of nature. But they too added to an understanding of who the characters were and never detracted from the movement. Costumes by James Acheson, especially for the main characters, were impressive and again a strong sense of the contemporary in design was clear.
On the night I attended the performance the audience reaction was astonishing—cheering, stamping on the floor and the like. It took me back to the days when audiences seemed to go wild with excitement at the ballet (as far back as Borovansky even). Let's see what happens with the next show from this bold new venture.
Michelle Potter, 18 April 2021
Featured image: Holly Doyle as Red Riding Hood is carried off by wolves in GRIMM. Sydney Choreographic Centre, 2021. Photo: © Daniel Asher Smith