16 November 2019 (matinee). Joan Sutherland Theatre, Sydney Opera House
There is one facet of Stanton Welch's choreography that I always find admirable and exciting to watch. It is his ability to handle different groups of dancers on stage. He is able to give each group different steps to do and arrange them in different formations, while also achieving an overall cohesion. This ability to create choreography that is beautifully blended and yet has individuality within it was again on show in Sylvia, his new work for 2019. Unfortunately, none of the images to which I have access really shows that facet of his choreography but it was clearest in the penultimate scene from Act III when the life of Sylvia (Robyn Hendricks) with her beloved Shepherd (Callum Linnane) unfolded.
This second last scene was also the most enjoyable from the point of view of the narrative. The surprise of the children and grandchildren of Sylvia and the Shepherd appearing suddenly was a beautifully human touch, and again I was impressed by the dancing and stage presence of Yuumi Yamada as the couple's Daughter. In this scene too David McAllister made a guest appearance as the Older Shepherd and reminded us of his qualities as a performer.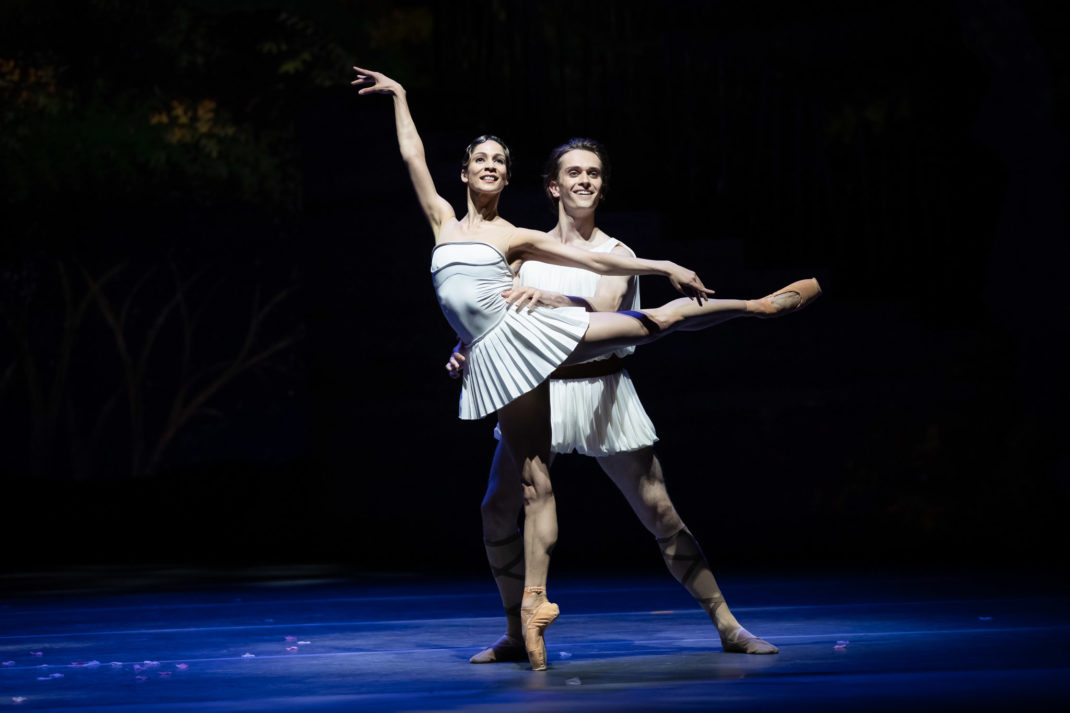 But the ease with which we could understand the narrative in this scene stood in stark contrast to much of the rest of the ballet. The story was a very complex one and difficult to follow, especially in Act I when the scene was being set for what was to follow. Maybe it's just one of those ballets that one has to see many times before any strength it has can be understood?
Both Hendricks and Linnane danced well especially in the various pas de deux that unfolded between them. Dana Stephensen as Artemis was also a strong performer and her partnership with Brodie James as Orion was also nicely executed. The final scene in which the two are united in the starry, heavenly environment was staged with evocative lighting by Lisa J Pinkham.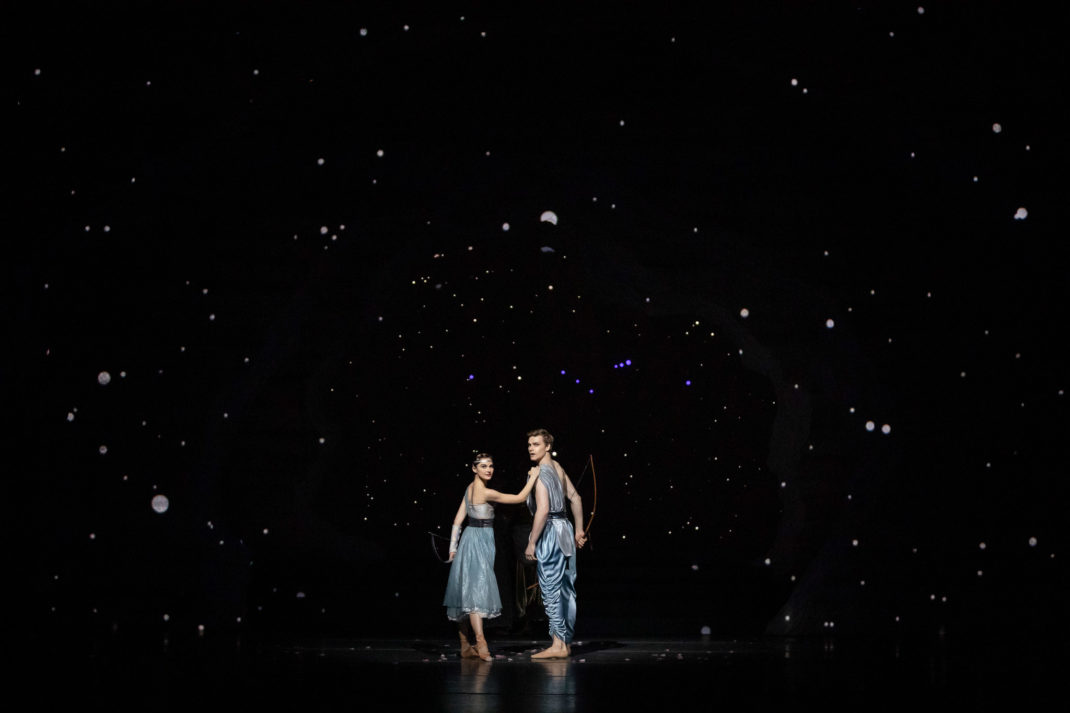 But I came away feeling frustrated. While Welch is a choreographer whose work I admire, dance doesn't lend itself to the kind of complexities of storyline that Sylvia contains. I was reminded of a recent interview I did with contemporary choreographer Lloyd Newson in which he talked about why he introduced speech into his works. There are some things that dance can't do, he believes, and he's right. Even though he wasn't talking about ballet his ideas are relevant, nevertheless, to all forms of dance.
Michelle Potter, 20 November 2019
Featured image: Scene from Stanton Welch's Sylvia. The Australian Ballet, 2019. Photo: © Daniel Boud