27 and 28 April 2023. The Pump House, Christchurch
A musical by Tom Waits & Kathleen Brennan
reviewed by Jennifer Shennan
Peter Falkenberg's name is synonymous with Free Theatre, an experimental and alternative theatre enterprise formed in Christchurch in the late 1970s and surviving/thriving these 44 years, earthquakes notwithstanding. That's remarkable longevity.
Woyzeck, with composition by Tom Waits, lyrics by Kathleen Brennan and original direction by Robert Wilson, is here directed and adapted by Falkenberg. A program note on the venue: 'Built in the 1870s to pump sewerage around the city of Christchurch, The Pump House is the perfect place for Free Theatre to deliver our latest project.' That's the dark echo to Tom Waits' line 'If there's one thing you can say about mankind there's nothing kind about man.' So onto and into Woyzeck and its 'dark carnival' of the tale of a brutalised soldier turned murderer.
I've been hooked into Tom Waits since I first heard him sing Gavin Bryars' Jesus Blood, so it was an easy decision to book a flight from Wellington to see this show. The Pump House is a remarkable brick space with a vast high stud so we're sitting wrapped in our overcoats, in the round, expecting something less than conventional, or do I mean more?
There's an echo to 1830s Berlin, to the original play by Georg Büchner (who wrote it aged 23 but died of typhoid before seeing a production). Berg, Herzog, Waits and Brennan and many others have had a go at it since, but there won't be many productions to outshine this one. The cast brims with actors who can really sing, singers who can really dance, dancers who can really act, and none of them is clone to the others. (How refreshing. That doesn't happen often in my town). The throbbing band onstage—sax, bass, guitar and drums ̶ provides the transport and are terrific. The audience come to feel in the cast.
The title role of the soldier is played by female, Hester Ullyart, who gives it a palpable androgynous presence. Hillary Moulder as Marie, his/her partner, is a tango tiger in many scenes, but their tender songs to the little cradled baby are almost unbearably poignant. Marie dances as though there's no evil in the world. I am undone.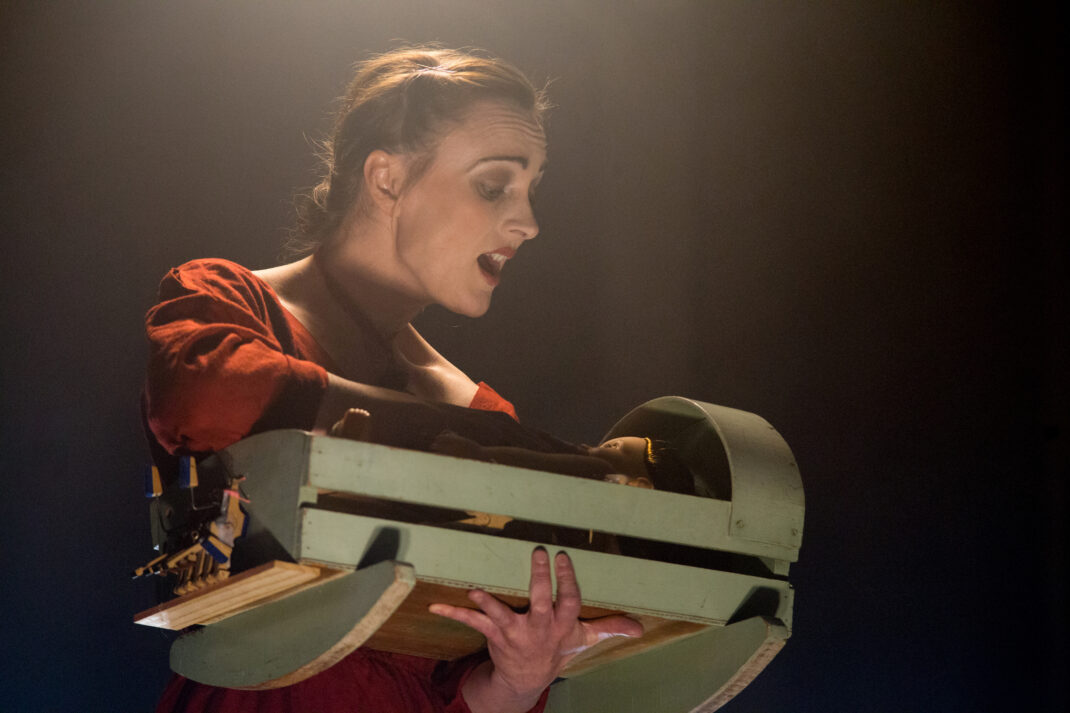 The Carnival Barker/Drum Major, played with much gusto by Aaron Boyce, keeps the show wheel turning and calls up the audience participation, 'Row everybody row every, body row…' . Tom Trevella is Andres and you can only hope there's a recording of his singing Diamond in Your Mind and It's Just The Way We Are Boys to send to Tom Waits who I imagine would be very pleased to hear it. Chris Carrow is Monkey/Horse/Captain—the fool at loose in the crowd, and Greta Bond plays Margret with aplomb. The cynical role of the manic Doctor is given astonishing force by Marian McCurdy. The massive set, lighting and design by Stuart Lloyd-Harris, and meticulous costume and make-up by Jenny Ritchie, are pivotal to the whole phenomenon.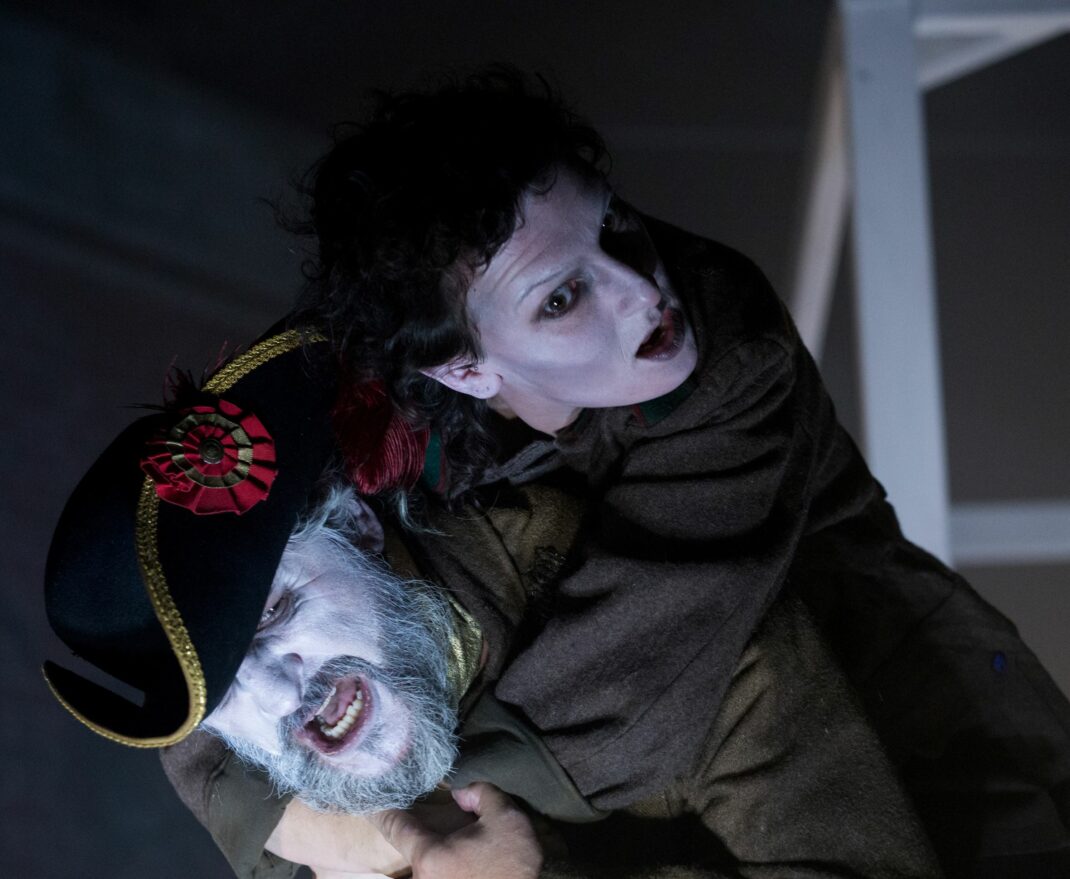 I'm still raw from Anzac Day earlier this week when I heard 99-year-old stories never told before, with children's books about war newly brought to our attention, and children's books about peace being taken to orphaned children in Ukraine. Christchurch is a city still mourning Andrew Bagshaw, pacifist and volunteer killed in Ukraine earlier this year. I'm going back to Woyzeck for a second draught tonight, keeping a Diamond in My Mind, and hoping that All the World Is Green while I search for the fragments of kindness among humankind.
—————————–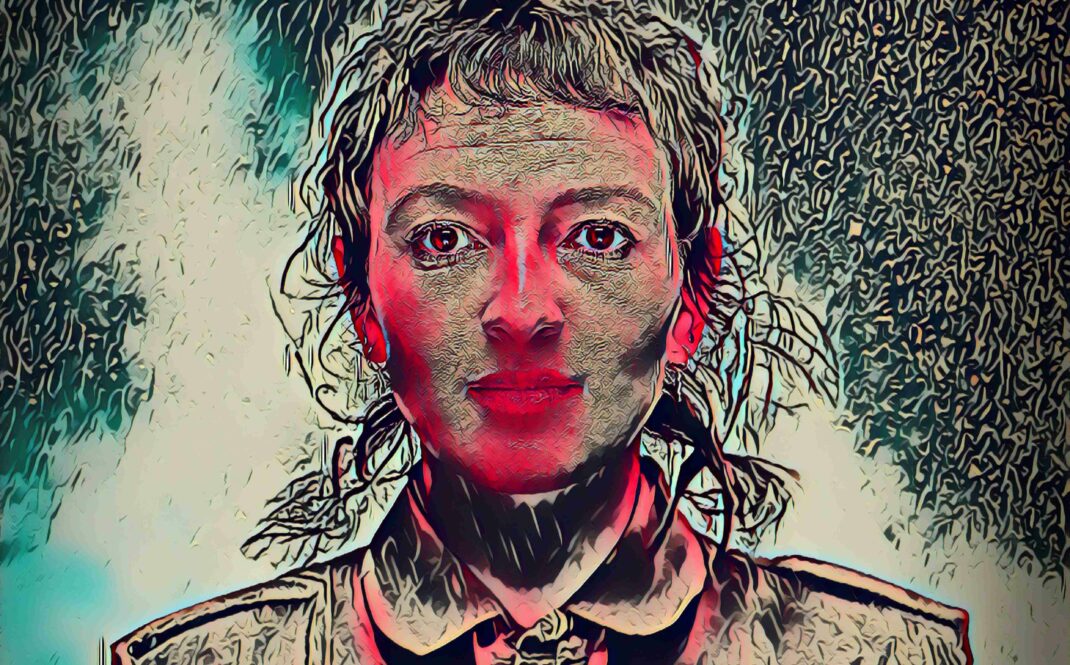 On my second visit I found many fragments of kindness among the cast and crew who are as committed to the Free Theatre enterprise as folk were in the old-fashioned days of Theatre Action and Red Mole. Bring back the fashion I say, the country needs it. I'd have thought Auckland Arts Festival would snap up this Woyzeck—and The Pump House would be a perfect venue for a return season of the choreomaniacs in Lucy Marinkovich's Strasbourg 1518.
——————————
(Highly recommended is the documentary̶ Free Theatre: The 37 Year Experiment made by Shirley Horrocks in 2017—available on YouTube).
Jennifer Shennan, 30 April 2023
Featured image: Marian McCurdy as the Doctor and Hester Ullyart as Woyzeck in Free Theatre's Woyzeck, 2023. Photo: © Sabin Holloway