On Dancing's reviews of John Neumeier's extraordinary choreography, Nijinsky—both the recent Australian Ballet production, which I have not seen, and the link to that of 2012 for the Hamburg Ballet in Brisbane,* are welcome reminders of the Hamburg company's stellar achievements.
Telling reference is made to the circular shapes incorporated into the set design, echoing paintings by Nijinsky—and lucky we are that one of his paintings is held in a private collection in Wellington, a tiny telescoping of ballet history.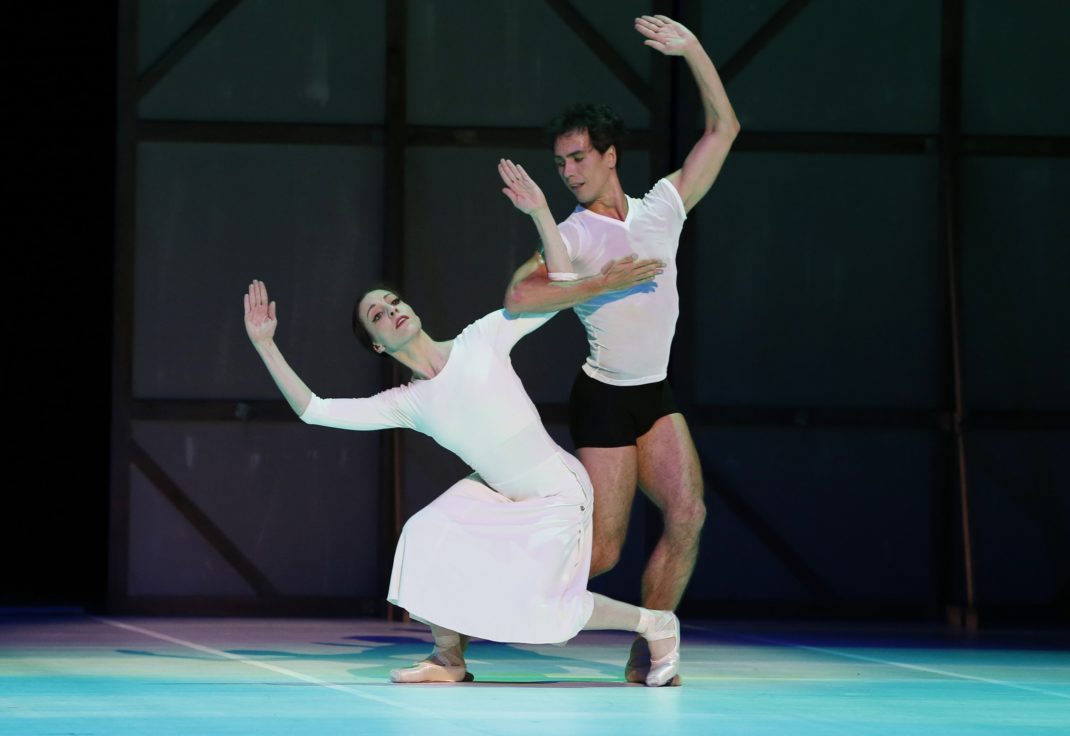 I keep indelible memories of two trips to Hamburg, 2005 and 2015, where I saw in total ten of Neumeier's full-length works. What astonishing programming in two short weeks, demonstrating the enduring worth of keeping repertoire extant, instead of allowing Rip Van Winkle to steal away with choreographed treasure never more to be seen in a lifetime, as happens in too many places.
Hamburg Ballet's detailed website is further evidence of this artistic confidence, paying much respect to the casts listed at its premiere and in subsequent seasons, to the audiences' interest in such things, and in the company's future programming, which gives us the wherewithal to make fruitful travel plans.
Jiri Bubenicek created the lead role in the 2000 premiere cast of Nijinsky in Hamburg, and his twin brother Otto Bubenicek danced the Golden Slave and the Faun in that same season. After many years with Hamburg Ballet, the brothers, now collaborating and working on an international circuit, Jiri in choreography and Otto in design, will this month prepare a work on New Zealand School of Dance students for their graduation show in November. I look forward to viewing and reviewing it.
Australia's Daniel Gaudiello proved a most gracious and convincing Albrecht in Royal New Zealand Ballet's recent Giselle—and soon our Joseph Skelton crosses the Tasman in the other direction to guest as Albrecht in the Australian Ballet's production.
RNZB will soon offer a studio season of new work by dancers aspiring to choreograph. Again this will be named for memory of dear Harry Haythorne.
Thus the ballet world continues to turn with little more than demi-plié degrees of separation between practitioners and their ephemeral heritage. Words on dance websites help hold the gossamer together between seasons.
Jennifer Shennan, Wellington 12 October 2016
————————
*which I did get lucky to see, in their wonderful double billing with A Midsummer Night's Dream—which in turn makes interesting contrast now with Liam Scarlett's choreography in the co-production between Royal New Zealand Ballet and Queensland Ballet. RNZB are performing it this week in Hong Kong at the Shakespeare festival there—then home for a brief Wellington season).
Featured image: Photo: Leanne Stojmenov, Alexandre Riabko, Ako Kondo and Christopher Rodgers-Wilson in Nijinsky, the Australian Ballet 2016. Photo: © Jeff Busby