15 October 2016. National Portrait Gallery, Canberra
The National Portrait Gallery is currently showing a number of images from its performing arts collection—mainly images of dancers but also musicians and designers. Along with Jenny Sages' wonderful image of Irina Baronova 'passing on the torch' to an unknown (seen from the back only) young dancer, there are images of Steven Heathcote, Graeme Murphy, Meryl Tankard, Russell Page, Stephen Page, Marilyn Rowe (not the Gallery's best acquisition I have to say), Kenneth Rowell, Sidney Nolan, Peter Sculthorpe, and others. They are there to support a new acquisition, a photographic portrait of artistic director of the Australian Ballet, David McAllister, by Peter Brew-Bevan.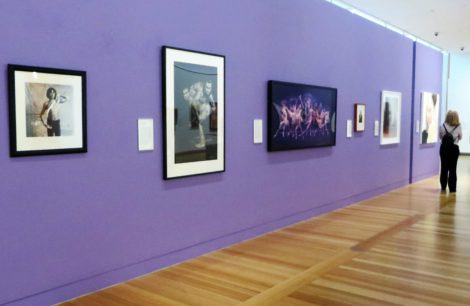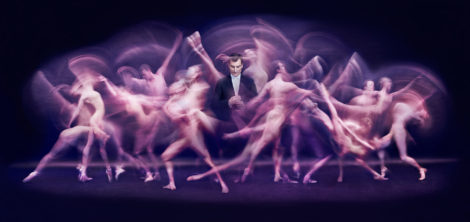 And as has been happening with a certain frequency recently, the National Portrait Gallery commissioned four dancers, Elle Cahill, Julia Cotton, Anca Frankenhaeuser, and Patrick Harding-Irmer, to present a short program of dances to celebrate the acquisition. There were four dances in all: Solo from steppingstone by Patrick Harding-Irmer, Duet for David by Julia Cotton and Elle Cahill, Ebba by Anca Frankenhaeuser, and Quartet for David by all four dancers. All dances had a certain technical simplicity to them, which is not to deny their appropriateness for the occasion.
Two of the pieces, those featuring Harding-Irmer, seemed to refer specifically to McAllister. The duet from Cotton and Cahill seemed to be more of a dedication to the art that McAllister has promoted throughout his career, while the connection that Frankenhaeuser's quite beautiful but mysterious solo with a hanging garment had to McAllister wasn't all that clear to me.
Harding-Irmer's Solo was a work of poses. Some were quite a simple ballet positions—first position of the feet, fifth positions of the arms. for example. We all start our careers learning the basics. As the piece progressed the poses became more introspective but always searchingly so. And Harding-Irmer, impeccably dressed in suit and tie (although he did remove the coat at one stage), suggested that a dancer's life moves more and more into a complexity of thought.
Duet for David was the most balletic of the dances and in many respects it reminded me of the Jenny Sages portrait of Baronova 'passing on the baton'. Cahill's youth in relation to Cotton (and Harding-Irmer and Frankenhaeuser) was clear and, as Cahill and Cotton danced together, they seemed to change places in the performing space. There was a lovely entrance by Cahill followed by a quiet arrival from Cotton, who then seemed to take the dominant position. But as they circled each other, dancing simple but fluid and attractive steps in differing spatial patterns, Cahill came to the fore, as if representing the future of classical dance.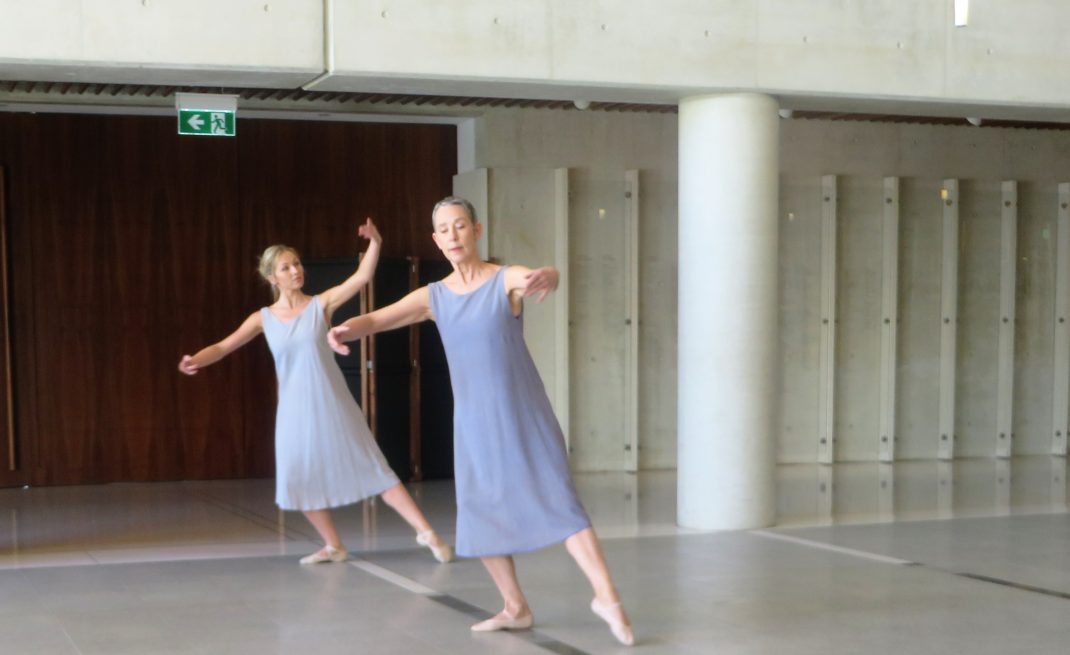 But if Duet for David was the most balletic in a technical sense, the closing piece, Quartet for David, was filled poses (again) that recalled the manner of McAllister in the classroom or rehearsal process, along with references to ballets with which McAllister might be identified. From Swan Lake, for example, we had a reference to the linked arms of the Four Little Swans and from The Sleeping Beauty there was a nod to the Rose Adagio. And the final moment saw Harding-Irmer taking the very pose McAllister takes in the Brew-Bevan portrait.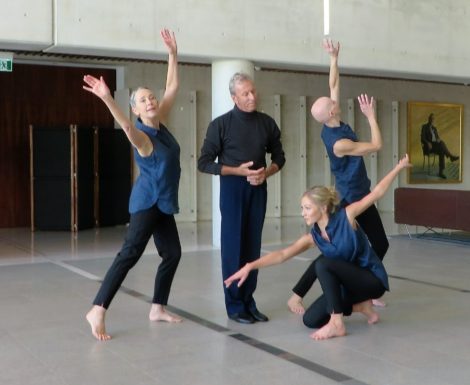 What was especially attractive about this show was the element of time that it encompassed—time past, time present, and time future all seemed to have a place. But I wish I knew more about Frankenhaeuser's Ebba. For the first time in my experience with these Portrait Gallery shows there was a mini printed program, which listed the names of the works and the creatives behind them—a welcome initiative. I am dead against judging a work according to the artist's intention, but I would have liked a bit more information. A search online didn't help all that much.
Dance in Canberra is flourishing as a result of this kind of show. And it is refreshingly 'underground' in the sense that it doesn't rely on the fads and puffery of popular mainstream organisations. Good, honest dance with something to say.
Michelle Potter, 17 October 2016
Featured image: (l-r) Julia Cotton, Patrick Harding-Irmer, Elle Cahill and Anca Frankenhaeuser in Quartet for David, 2016.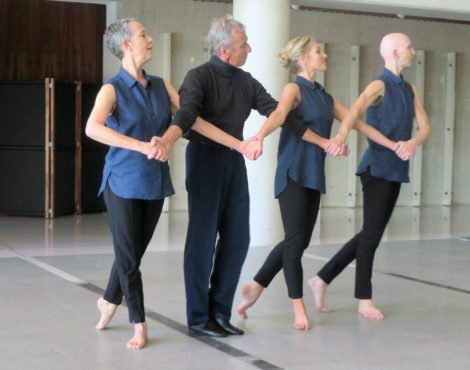 All photos: © Michelle Potter