In his memoir Ballet mystique, George Zoritch remarks that Ludmilla Schollar accompanied her husband, Anatole Vilzak, to Australia on the 1934–1935 tour by the Dandré-Levitoff Russian Ballet. Vilzak was the leading male dancer for a major part of that tour performing main roles in Java, Australia, Ceylon, India and Egypt. In Australia he partnered Olga Spessivtseva in Brisbane and Sydney, and then, following Spessivtseva's departure, Natasha Bojkovich in Melbourne and Perth. But Schollar?
Schollar was a dancer of renown in her own right having graduated from the Imperial Theatre School in St Petersburg in 1906. She had danced at the Maryinsky Theatre and with Diaghilev and later with Ida Rubinstein's company and with Bronislava Nijinska.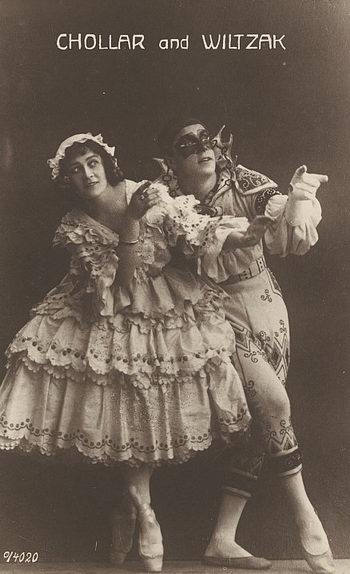 There is no record, however, of her having performed in Australia or elsewhere on the Dandré-Levitoff tour. Other than Zoritch's comments, the only mention of Schollar in relation to the tour that I had been able to find was on a passenger list in the issue of 27 September 1934 of the Dutch newspaper De Locomotief (published in Semarang, Java). A 'Mrs Anatole Vilzak' is listed as being on board the ship that was taking the Dandré-Levitoff company from Surabaya to Brisbane.
However, two photographs in the personal archive of Anna Northcote were recently brought to my attention. Neither photograph has any form of identification associated with it but they appear to show Schollar with others from the Dandré-Levitoff company. The photographs may have been taken in Australia in Melbourne or Perth. The dancers in Swan Lake costume in the line-up on stage are, I think, Vilzak and Bojkovich, which suggests that the photographs probably post-date Sydney where it was usually Spessivtseva who danced Odette. My identification of those in the photos is tentative at this stage and I would welcome any further information or comments.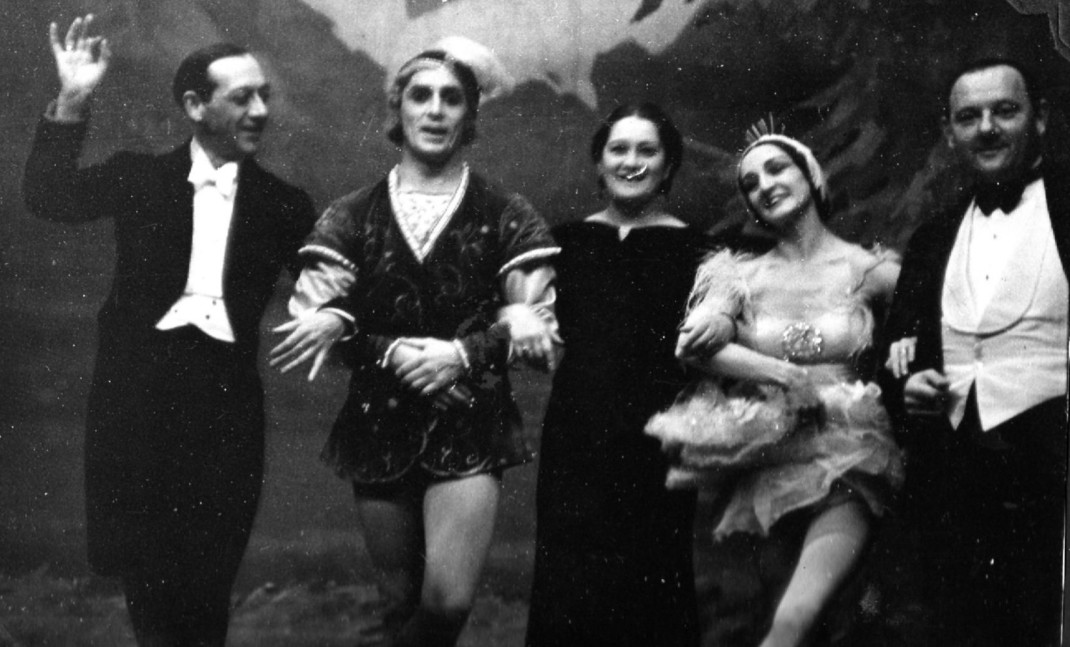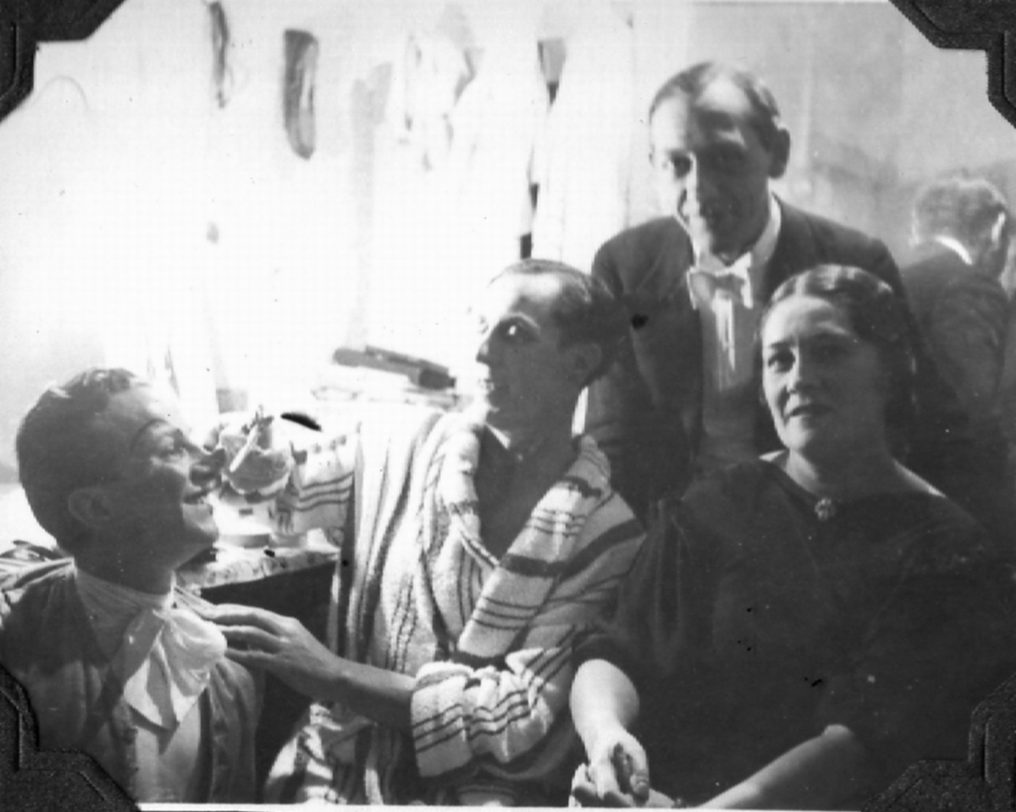 My extended article on the full 1934–1935 tour by the Dandré-Levitoff Russian Ballet will be published shortly in Dance Research, Vol. 29 (No. 1, Summer 2011) pp. 61–96.
Michelle Potter, 14 April 2011