Here at last is a link to my obituary for Anna Volkova published in The Canberra Times on 18 September 2013.
See also my 'Vale Ania' story at this link.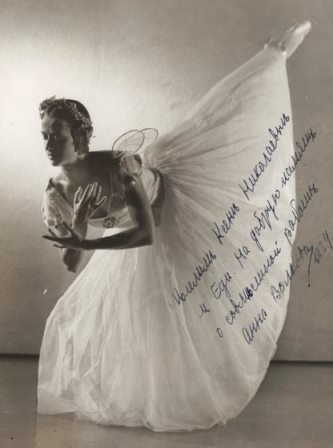 Here too is an extract from an interview I recorded with Volkova in 2005 for the National Library of Australia's Oral History and Folklore Collection in which she talks briefly about arriving in Australia for the first time. The full interview is not presently available online, but here is the catalogue record. I used this extract previously, with Volkova's permission, in a talk I delivered at the National Gallery of Australia in 2011 called 'We're going to Australia: the Ballets Russes Down Under'.
For all posts relating to Volkova see the tag Anna Volkova.
Michelle Potter, 19 September 2013