The National Gallery of Australia's exhibition, Ballets Russes. The Art of Costume, which was shown in Canberra from December 2010 to March 2011, is opening in Tokyo on 18 June at the National Art Center. Installation is underway and the exhibition will be on display until early September 2014. Some new acquisitions, material not seen in the Canberra exhibition, will be part of the Tokyo show.
Did the Ballets Russes companies visit Japan? No, but there is considerable interest in Japan in the legacy of those companies, which was worldwide. It is of interest too that the influence of Japanese art on many of the artists working in Europe around the time that Diaghilev was taking Paris by storm was exceptionally strong. I look forward to reporting on how the show has been curated in Tokyo. It is always an experience to see familiar items in a different setting.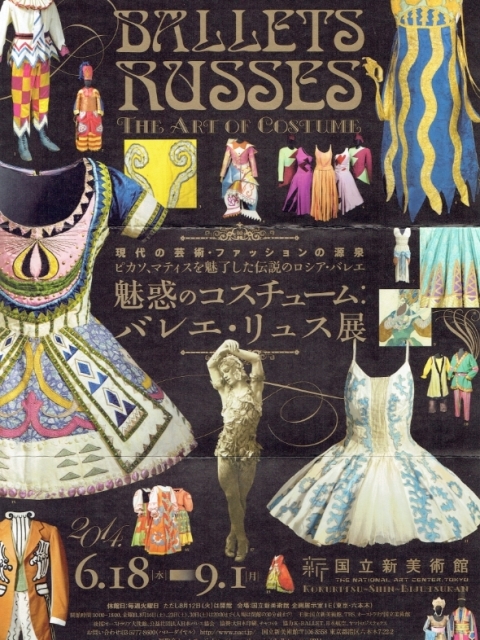 The progress of the hang can be seen on the National Art Center's website by opening up the Facebook link at the bottom left of this page.
Michelle Potter, 11 June 2014