Most of what we know about Colonel Vassily de Basil (Vassily Grigorievitch Voskresensky) concerns his activities as director of variously named companies that toured the world in the 1930s and 1940s. He came to Australia with one of those companies, which is best known as the Original Ballet Russe, on a tour that began in December 1939 and which lasted until September 1940 when the company sailed for the United States.
Little has been written about de Basil's life prior to his arrival in Paris in 1919. Kathrine Sorley Walker in her invaluable publication De Basil's Ballets Russes, from which so much further research has developed, provides us with some background. She devotes a chapter to the Colonel and includes a brief account of his exploits as a Cossack officer during World War I.
It was to my astonishment then that I recently had the good fortune to be contacted by Mr Valery Voskresensky, the Colonel's grandson. Mr Voskresensky, who is seen in the photo below with Tatiana Leskova when they met up recently in Paris, is presently preparing an exhibition on de Basil to be installed in the A.A.Bakhrushin State Central Theatre Museum in Moscow later this year.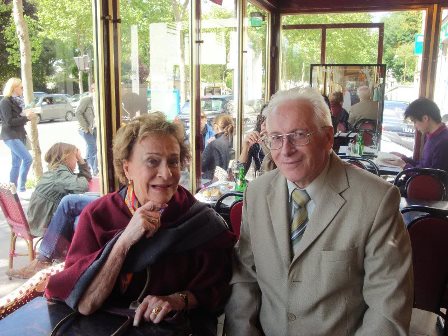 The existence of a grandson (born 1939) was more than a surprise to me but there is definitely a likeness, which Leskova also remarked upon.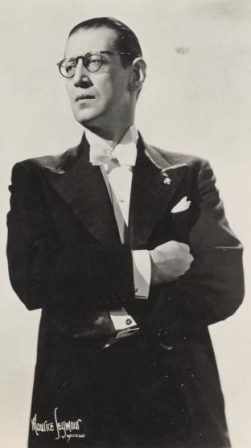 I look forward to posting further news in due course.
Michelle Potter, 17 May 2013