10,000 Miles: Quantum Leap and YDance
17 April 2016, the Q, Performing Arts Centre, Queanbeyan
In April Canberra's youth dance company, Quantum Leap, and YDance, the National Youth Dance Company of Scotland based in Glasgow, joined forces for a once-only performance of a triple bill, 10,000 Miles. The performance was part of a wider program, 'meetup', involving youth dance companies from Melbourne and various parts of New South Wales, as well as Quantum Leap and YDance. For 10,000 Miles the three works on show were Act of Contact by Sara Black showcasing the Canberra dancers; Maelstrom by Anna Kenrick, artistic director of the Scottish company, which was performed by the Scottish dancers; and Landing Patterns, a piece choreographed jointly by Kenrick and Ruth Osborne, artistic director of Quantum Leap, featuring dancers from both companies.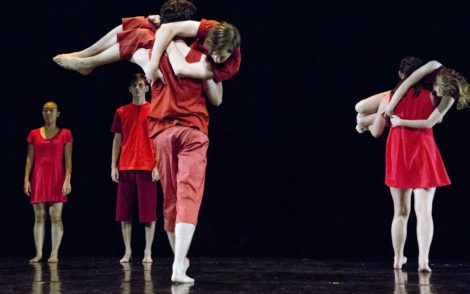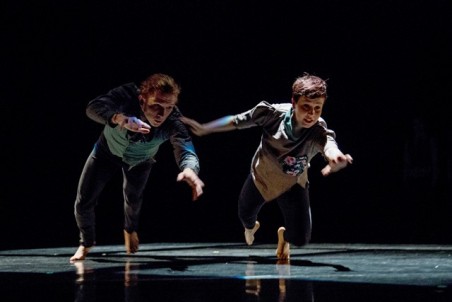 It was an impressive show and a terrific piece of cultural contact. Apart from the strong dancing from both companies, I admired the lighting of Maelstrom, a very effective design of geometric patterns from Simon Gane.
In April I had the pleasure of interviewing Greg Horsman, ballet master and director of artistic operations at Queensland Ballet, for the National Library of Australia's oral history program. The interview is open to all and has been catalogued as TRC 6774. Ongoing Federal Government cutbacks make it unlikely, however, that it will go online for a little while yet. But it can be accessed by contacting the oral history and folklore section of NLA. The NLA also holds a small but excellent collection of photographs of Horsman during his time with the Australian Ballet, taken by Don McMurdo.
Robert Helpmann: forthcoming talk
Dance Week 2016 will be in full swing when this post goes live. I will be giving a talk at the National Film and Sound Archive as part of the ACT festivities. Called 'Helpmann uncovered' it will look at the research I have been doing over the past year or so on certain little known aspects of Helpmann's activities.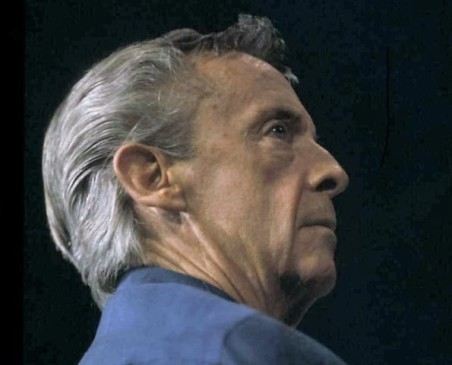 During April I went to see William Yang's Blood Links, a solo show in which Yang, well-known photographer, delivered a monologue, accompanied by projections showing his extended family, in a moving search to understand his Chinese-Australian identity. While his dance photographs did not appear in this show (understandably), I was reminded of the work he did with Jim Sharman for the Adelaide Festival in 1982 when he photographed Pina Bausch. I recall with pleasure the small exhibition of this work that was displayed as part of Sydney's now defunct festival, Spring Dance, in 2011. Yang discusses his work with Bausch and that beautiful exhibition in thelink below.
'Dance work challenges the senses.' Review of FACES by James Batchelor and collaborators. The Canberra Times, 9 April 2016, p. ARTS 17. Online version.
'Prickly attitude.'Preview of Sydney Dance Company's CounterMove season. The Canberra Times—Panorama, 30 April 2016, pp. 8–9. Online version.
Michelle Potter, 30 April 2016
Featured image: Greg Horsman, Ballet Master and Director of Artistic Operations Queensland Ballet