When I interviewed Elizabeth Dalman in July for the National Library of Australia's oral history program she told me, off the record, of a potential performing opportunity that she hoped might come her way. Well, the potential opportunity is now a reality and Dalman is currently in Ireland rehearsing for the role of the Mother in a new Irish production based on the story of Swan Lake. This Swan Lake is being created by Michael Keegan-Dolan, former director of Fabulous Beast Dance Theatre, which closed down in 2014. Keegan-Dolan's present company has the name MKD Dance.
The opportunity came via a casting call on Keegan-Dolan's Facebook page for 'a woman aged between … 60 and 70.' The notice went on: 'The Mother needs a powerful presence and ideally she should have long white hair.' Dalman is now in her eighties so didn't fit exactly into the age range. But she certainly has presence and long white hair. She got the role.
This Swan Lake, danced to an original score based on traditional Irish and Nordic folk music played live on fiddle, nyckelharpa, cello, voice and percussion, will premiere as part of the 2016 Dublin Theatre Festival. Its Dublin season will be from 28 September to 8 October, after which it goes to Aarhus in Denmark and then to Sadler's Wells, London, with 2017 seasons planned for Stuttgart and Luxembourg with other venues in the planning stage.
News from James Batchelor
James Batchelor is currently working at Tasdance in Launceston on Deepspace, a production emerging from his expedition to Antarctica on board the RV Investigator earlier this year. His Tasdance residency is supported by the Australia Council and is being conducted in conjunction with visual artist Annalise Rees (also part of the Investigator expedition), performer Amber McCartney and sound artist Morgan Hickinbotham. Later this year there will be another development at Arts House in Melbourne as part of the CultureLAB program. The work is set to premiere in 2017.
Read my previous post on the Investigator expedition here. Footage of Batchelor's work on board the Investigator is below.
Joseph Skelton, Royal New Zealand Ballet
Having had the pleasure of seeing Royal New Zealand Ballet in performance recently, I was interested to learn that RNZB dancer Joseph Skelton will be appearing as guest artist with the Australian Ballet shortly. He will dance the leading role of Albrecht in a New South Wales regional tour of Giselle. 'The Regional Tour' appears to be a new name for the Dancers Company, which name seems to have quietly left the vocabulary of the Australian Ballet. The Australian Ballet website notes that this production will feature 'artists from The Australian Ballet and graduating students from The Australian Ballet School.'
Whatever is behind the mysterious name change, Joseph Skelton's performances will be worth watching. In Wellington earlier this month, I admired his performances in the Stiefel/Kobborg production of Giselle. I saw him in the peasant pas de deux (with Bronte Kelly), and as the Older Albrecht (a character unique to the Stiefel/Kobborg production), where his quiet but commanding presence was impressive.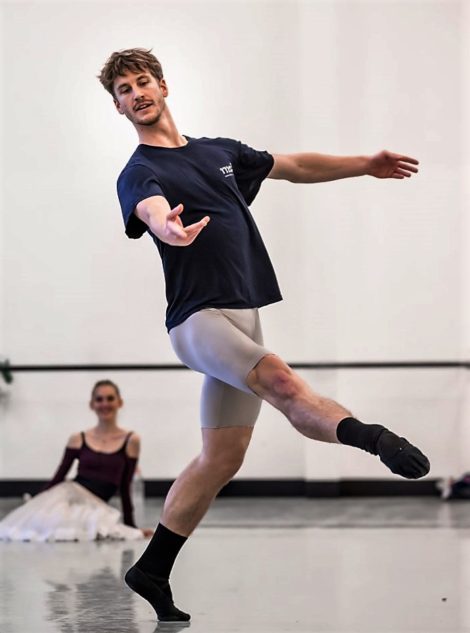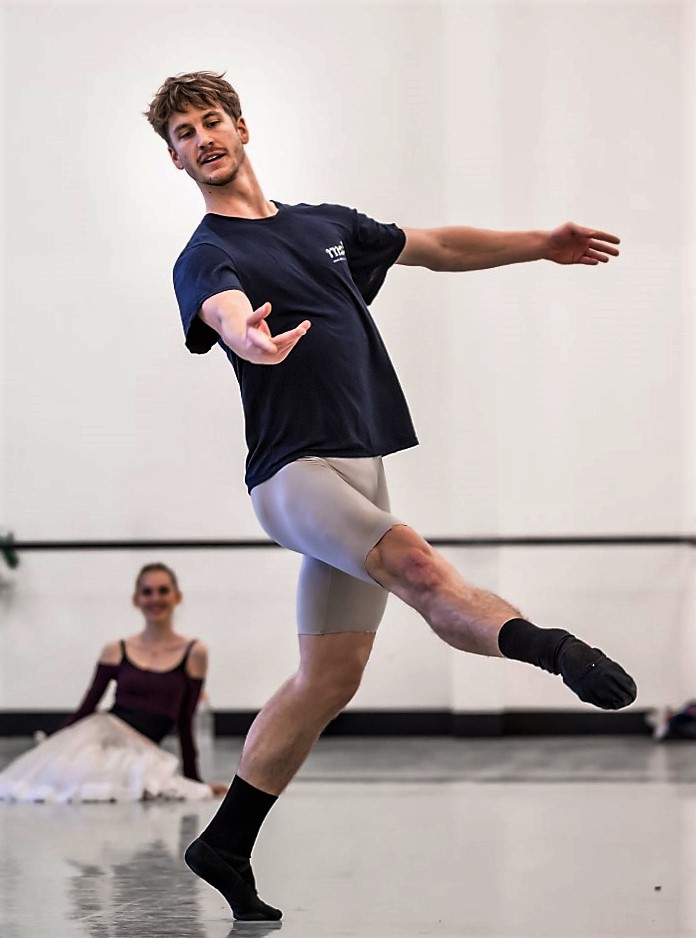 On the subject of musicals …
For those who love musicals with lots of dance, a new production of Mamma Mia will be part of the 2017 Australian musical theatre scene. The Canberra Theatre Centre has just announced that the Australian premiere of the new production will be in Canberra in November 2017 ahead of performances in other Australian cities. No details yet of cast or creatives (who will be the choreographer?). More information when it becomes available.
'Strings attached.' Preview of the debut performance by the Australian Dance Party. The Canberra Times—Panorama, 13 August 2016, p. 15. Online version.
Michelle Potter, 31 August 2016
Featured image: Elizabeth Dalman in The Silk Moth, 2014. Photo: © Barbie Robinson