James Batchelor has been busy touring his recent works, including Deepspace, in the United Kingdom and Europe. Deepspace will also be shown back in Australia in November.
Batchelor also has news of his latest production, Hyperspace, which is the third and last work to focus on his explorations into the world of Antarctica. He writes:
The premise of HYPERSPACE is to study the body in relation to the deep unknowns of the universe, into spaces beyond the reach of human touch. What is the role of the body in discovery? HYPERSPACE is an awakening of this infinite body but also a speculation of the unknown future body. It is a science fiction as performance, contributing to contemporary conversations taking place in science and art that are dealing with the role of the body in relation to discovery and our future in space.
Hyperspace has just been shown in Italy at a festival in Bassano del Grappa.
Eileen Kramer, former dancer with the Bodenwieser Ballet and now advocate for many aspects of dance for older people, has been spending time recently writing a memoir about her youth in 1930s bohemian Sydney and how she came to the arts. Kramer's memoir is being published by Melbourne Books and a crowd-funding appeal to assist with publishing costs is current until mid September. See this link.
The subtitle of the book—'Stories from the Philip Street Courtyard'—is interesting. So many dancers from the 1930s and 1940s mention Sydney's Phillip Street as a place where they lived, including Tamara Tchinarova Finch who lived in a Phillip Street apartment with her mother when they decided to stay in Australia in 1939 after the tour by the Covent Garden Russian Ballet. I have always been left with the impression that it was a hotbed of alternative practices.
And how appropriate is the publication of this book, given that Sue Healey's beautiful short film, Eileen, has been short-listed for an Australian Dance Award! Results early in September at the awards ceremony in Brisbane. Read more about Eileen Kramer from this website here.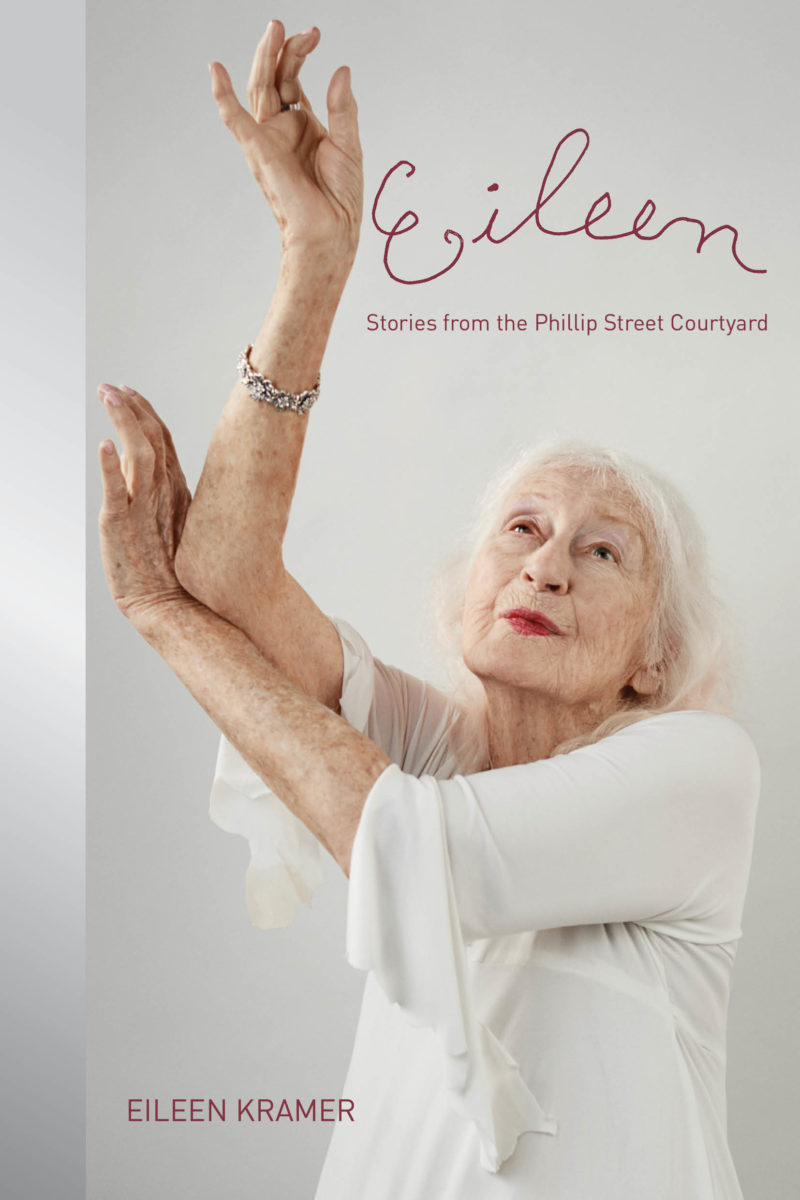 Anouk van Dijk leaves Chunky Move
Chunky Move is searching for a new artistic director following the recent resignation of Anouk van Dijk after seven years at the helm.
Chunky Move Chair Leigh O'Neill thanked Ms van Dijk and acknowledged her contribution to the company saying:
Anouk has introduced a fresh perspective on contemporary dance to Melbourne, and to Australia, whilst continuing Chunky Move's legacy of supporting the development of artists and leading important cultural conversations through the company's work.
She brings a highly rigorous and visceral approach to choreography, centering the dancer as a key creative force, and has nurtured a new generation of dancers and artists across disciplines.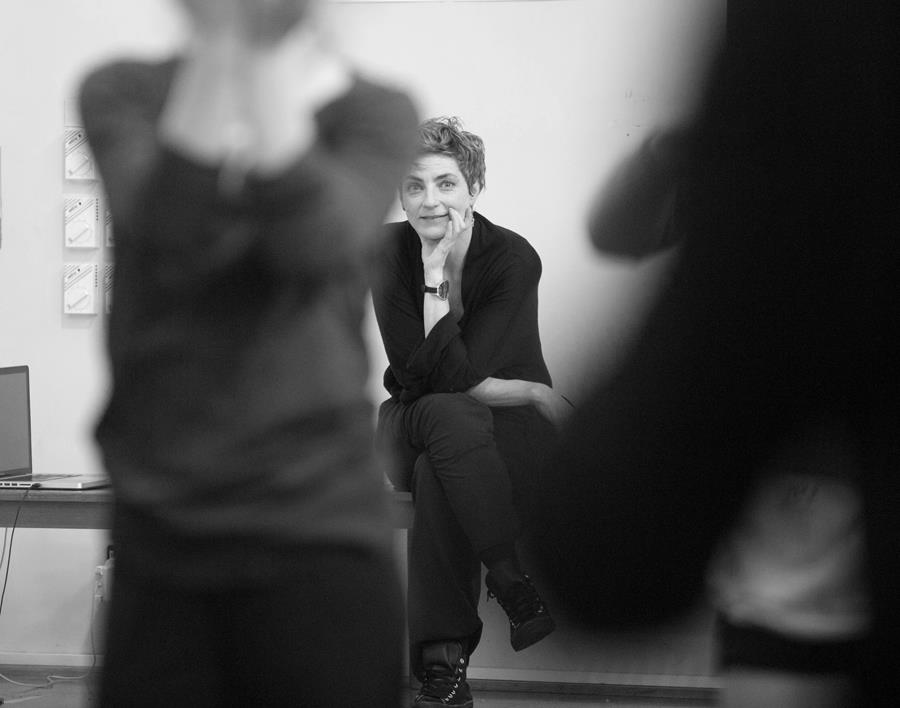 DirtyFeet, the Sydney-based not for profit organisation supporting independent artists, is holding its Out of the Studio season in September. Two choreographers will present works in this season—Sara Black and Lucky Lartey. Lartey, based in Sydney and originally from Ghana, will show Full Circle, which draws on both his traditional dance culture and contemporary dance. Black, the recipient of a Helpmann Award in 2008, trained in Canberra and is presenting a work based on our heart beat, pulse, and life source.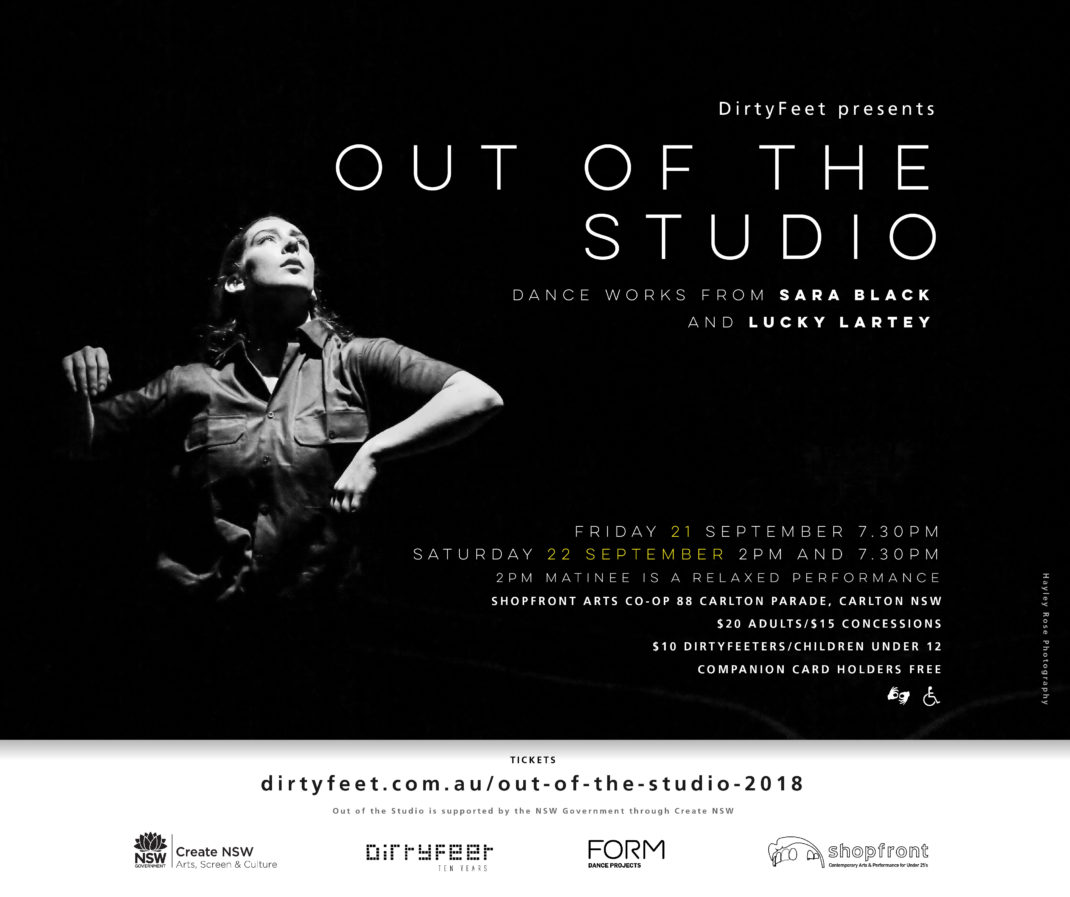 The program takes place at Shopfront Arts Co-Op, 88 Carlton Pde, Carlton NSW on 21 and 22 September.
'Quantum Leap into glorious past.' Review of Two Zero, Quantum Leap's 20th anniversary program. The Canberra Times, 13 August 2018, p. 18. Online version.
Michelle Potter, 31 August 2018
Featured image: James Batchelor in Hyperspace, 2018. Photo: Morgan Hickinbotham