Thank you to all those who have accessed this website over 2021. Your loyalty is much appreciated and I look forward to your visits, and comments, in 2022. Happy New Year and here's hoping there will be more live performances for us to see in 2022.
Canberra has long had a strong and diverse dance program for those with a disability. Nowhere was this more clear than on 3 December, the International Day of People with a Disability—Australia. An event held at the National Portrait Gallery, led by Liz Lea, presented short works by various Canberra-based groups including ZEST—Dance for Parkinsons, the Deaf Butterflies Group and Lea's new group, Chameleon Collective. As a particular highlight, a group of dancers from Canberra's company of senior performers, the GOLDS, along with dancers from QL2 Dance and elsewhere also gave a performance as part of ON DISPLAY GLOBAL, a 'human sculpture court' initiative that began in 2015 in New York as part of a now-world-wide event celebrating the occasion.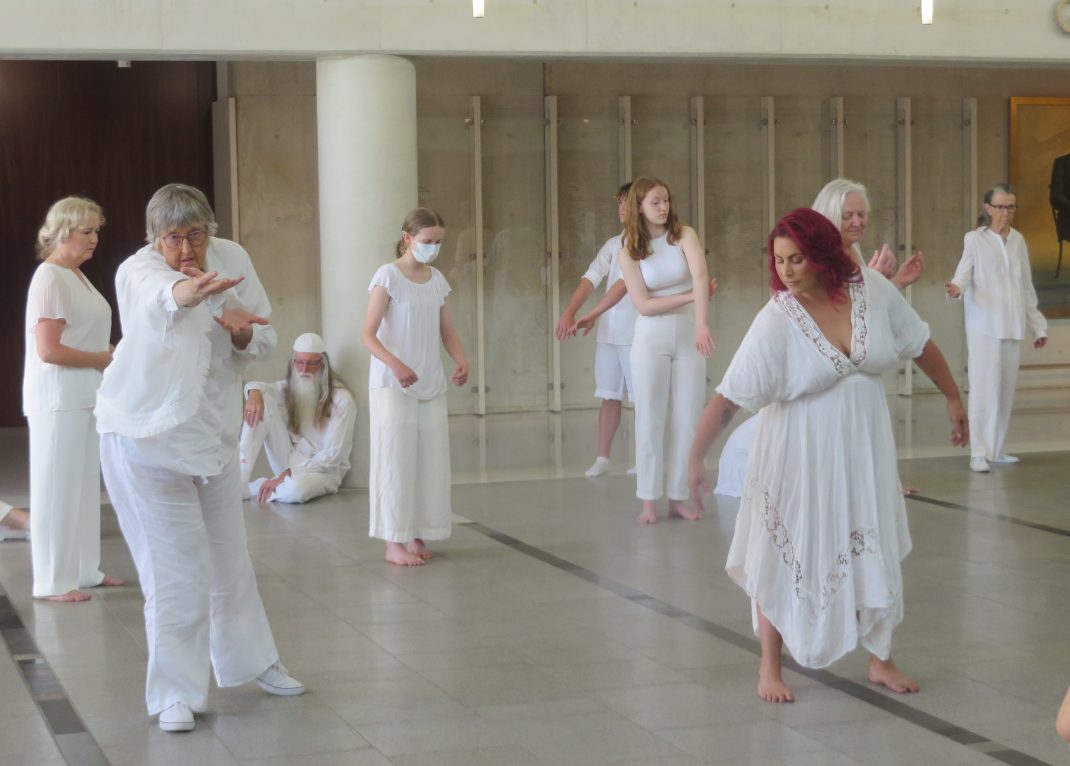 'In remembrance of times past'
When writing my post The Best of 2021 I used the phrase 'in remembrance of times past' (a common translation of Marcel Proust's A la recherche du temps perdu). I used the phrase in a specific sense, one relating to changes in the way newspapers report (or don't) on the arts these days. But shortly after using that phrase in my post, I chanced to come across some images taken in 2010 during a day spent in Auvers-sur-Oise in France. At the time we were there—just for a day to see the town where Vincent van Gogh spent his final days—a community dance group from Brittany was visiting. Here are some photos that date back to that day.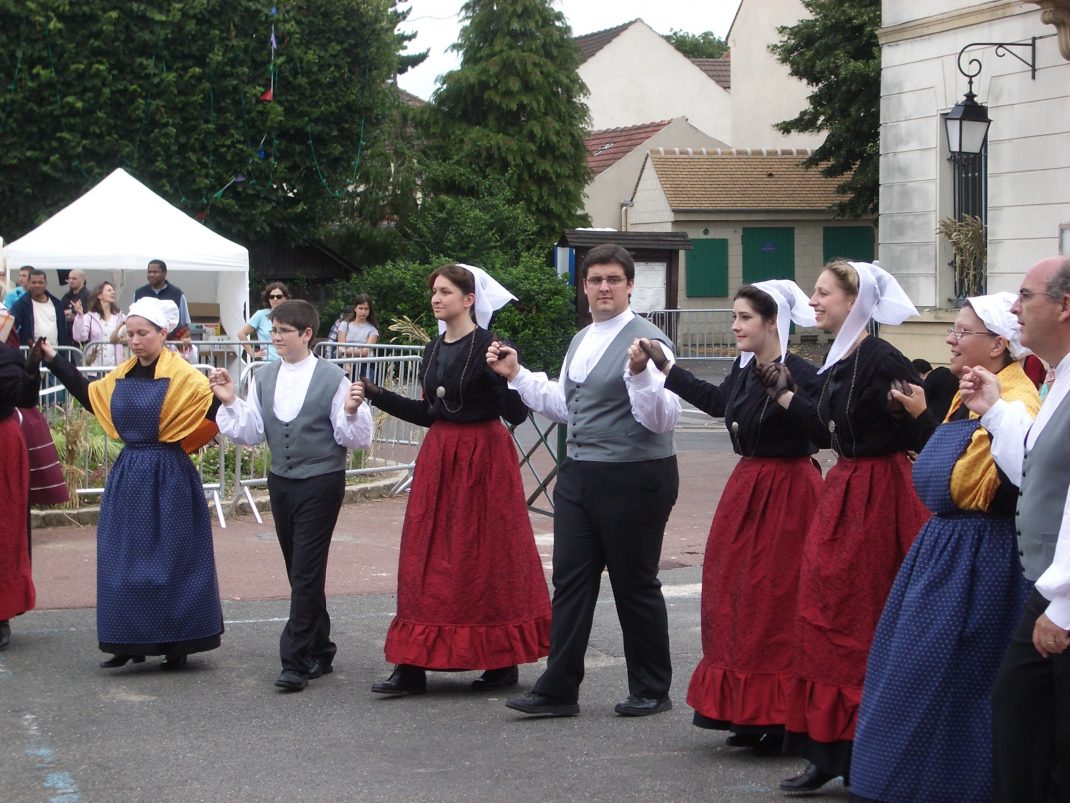 That controversial ballet
Not so long ago I received a message in the contact box for this website about La Bayadère. In my Dance diary. July 2021 I had posted a piece about the ballet and the issues that were arising around the world, in particular in the United States, about the Indian context of that work. Well it seems that similar issues are now arising in Australia. The contact box message came from a member of the Hindu community in Australia and was similar in content to the comments that were circulating elsewhere in the world. In part the message I received said, 'Hindus are urging "The Australian Ballet" to discard "La Bayadère" performance from its "Summertime Ballet Gala"; scheduled for February 17-19, 2022 in Melbourne; which they feel seriously trivializes Eastern religious and other traditions.'
I am, of course, curious to know if anything will eventuate, but I think it is important to add that it is The Kingdom of the Shades scene that is being presented in Melbourne, not the full-length Bayadère.

Michelle Potter, 31 December 2021 
Featured image: Sulphur-crested cockatoos enjoying seeds in a Cootamundra Wattle tree, Canberra 2021