Sydney Choreographic Centre
To establish a new choreographic venture, the Sydney Choreographic Centre, Francesco Ventriglia, formerly artistic director of Royal New Zealand Ballet, has returned to the southern hemisphere after leaving New Zealand 'to pursue opportunities overseas'. The Centre, co-founded by Neil Christopher as its general manager, is located in the Sydney suburb of Alexandria and will open in March with an intensive program for emerging choreographers and the opportunity to take class with the resident dancers of the Centre: Ariella Casu, Victor Zarallo, Holly Doyle, Brittany-jayde Duwner and Alex Borg.
The Centre's first production, Grimm, with choreography by Ventriglia, will open in April at the Lennox Theatre, Riverside Theatres Parramatta. 'Expect the unexpected in this very modern version of old stories,' we are told.
For more on the Centre and its programs, and on the new ballet Grimm, visit the Centre's website.
In 2014 I had the pleasure of interviewing Ventriglia in Wellington for Dance Tabs. Follow this link to retrieve the DanceTabs article.
After an hiatus of very close to 12 months, I was finally able to get back to recording oral history interviews. Given the problems associated with dance in the media, oral history is one very significant way in which careers of those in the dance world can be documented for posterity. Early in February I interviewed Ruth Osborne, artistic director of Canberra's youth dance organisation, QL2. The interview focused largely on Ruth's connections with the choreography of Gertrud Bodenwieser and those who carried on her legacy in Australia, in particular Margaret Chapple and Keith Bain. The interview is yet to be fully processed but when that process is completed it will be available online through the National Library's catalogue.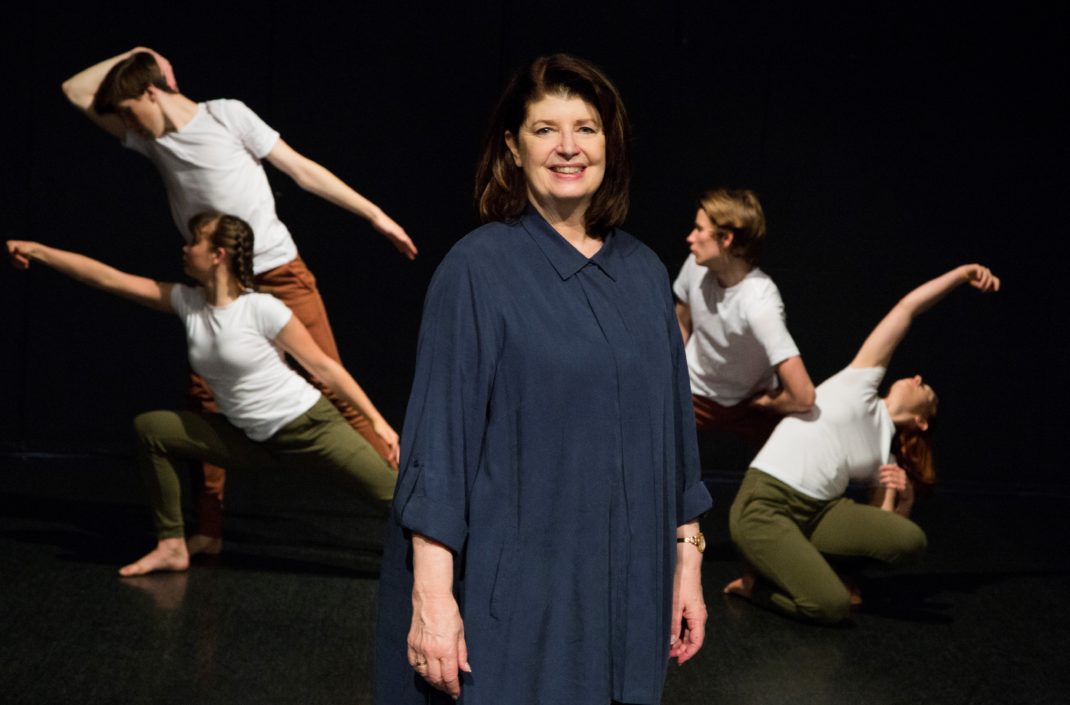 A little later in the month I recorded Part 1 of what is potentially a two part interview with fashion designer Linda Jackson. Her colleague, the remarkable Jenny Kee, is lined up for April.
Tanya Pearson, OAM (1937-2021)
The much admired Sydney-based teacher Tanya Pearson died in February. See an obituary for her in Dance Australia at this link, and watch a lovely 30 minute tribute, filmed in 2012.
Kristian Fredrikson. Designer. More reviews and comments
Another review, this time from Lee Christofis, appeared in the March issue of Limelight Magazine. It is a rather special review as Christofis knows something of the backstory behind the National Library's Papers of Kristian Fredrikson, as his opening paragraph reveals. The online version is locked to non-subscribers but see this link for a taster. The full review is also available in the print edition for March.
Michelle Potter, 28 February 2021
Featured image: Dancers of the Ballet du grand Théâtre de Genève in Francesco Ventriglia's Transit Umbra, 2010. Photo: © Vincent Lepresle