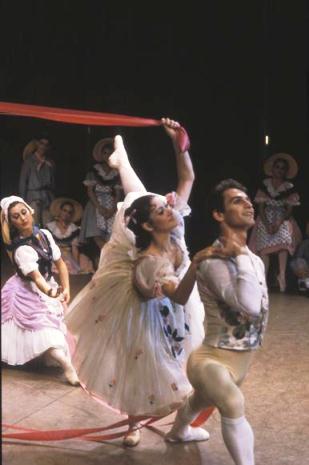 It was with deep sadness that I noted the death of Paul De Masson in Melbourne on 12 January 2012. In July last year I recorded an extended oral history interview with Paul for the National Library of Australia's oral history program. It was a real privilege to have him share so many of his thoughts on his dancing life, which crossed continents and crossed paths with so many other renowned artists. Being well aware that his time was limited and thus without fear of any repercussions, Paul was beautifully honest and frank throughout the interview. And his ability to mimic the voices of his colleagues, which he did frequently as we recorded, and his ability to look back and both laugh at himself and be proud of his achievements, make wonderful oral history.
Paul was for a while on the faculty of Hamburg Ballet and held the work of John Neumeier and the dancing of the company in high regard. He thought it was a shame that Australian audiences had not had the opportunity to see much of Neumeier's choreography and joked that if he were wealthy he would bring the company on tour to Australia. Well, in something of a twist of fate, Hamburg Ballet will visit Brisbane in 2012 bringing two of Neumeier's best known productions, Nijinsky and A Midsummer Night's Dream. Paul joined Hamburg Ballet around the time Nijinsky was being created.
I will always admire too the honesty with which Paul commented on posts on this website, especially on the Australian Ballet's Romeo and Juliet season. He was one of a kind.
In January I recorded an oral history interview with Joseph Chapman for the Heath Ledger Young Artists Oral History Program. Chapman graduated from the Australian Ballet School in 2011 and, following graduation, was offered a contract with the Australian Ballet. He began work with the company in January. Chapman was nominated for the project by one of the foundation partner institutions in the Heath Ledger Project, the Australian Ballet School.
The Heath Ledger Young Artists Oral History Project is administered by the National Film and Sound Archive and is designed to capture the thoughts, hopes and dreams of the next generation of Australian creative artists across a wide spectrum of the arts. It is named for the late Heath Ledger whose death at a relatively young age left us with little record, in an oral history context, of his life as an actor.
I had the pleasure of working with a cameraman on this occasion with interviews for the Heath Ledger Project being filmed rather than being audio only occasions. Chapman's interview was recorded in one of the studios of the Australian Ballet School and it was a satisfying collaborative experience to make the bare space look inviting and the interview more than simply a 'talking head'. Much credit goes to the cameraman, Michael Barnett, for a great visual eye and to Chapman for articulate responses to my questions and being what Barnett referred to as 'a one take wonder'. No need to double back at all!
The Australian Ballet School was asked to nominate two of its 2011 graduating students to participate in the project and, in addition to Chapman, the School nominated Hannah O'Neill currently performing in Paris with the Paris Opera Ballet. Plans are underway for an interview with O'Neill.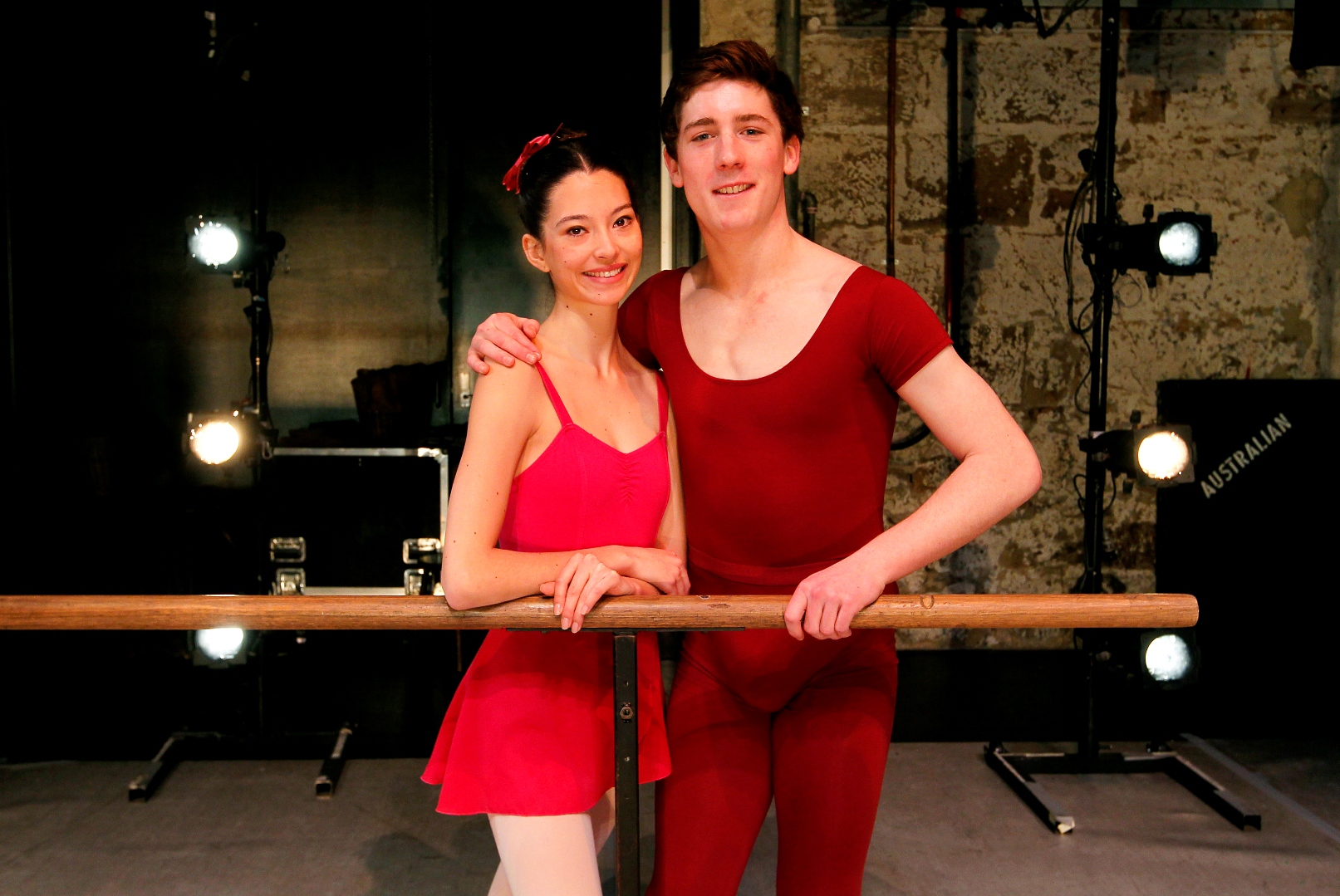 Both O'Neill and Chapman performed leading roles with the Dancers Company on its 2011 regional tour of Ai-Gul Gaisina's Don Quixote. In Hobart during that tour they were photographed together for The Mercury.
Michelle Potter, 30 January 2012