As part of NAIDOC Week 2017, and launched the night before the world premiere of Bangarra Dance Theatre's latest production Bennelong, the eastern side of the 'Bennelong Sail' of the Sydney Opera House was lit at specified times during the evening by a series of stunning projections of indigenous design. Curated by Rhoda Roberts and featuring the work of several indigenous artists, Badu Gili celebrates ancient stories with a loop of constantly changing visual imagery. It was a fitting prelude to Bangarra's spectacular Bennelong program and in many respects was 'dancing art'. It will be shown each evening for the next year.
Made on the body. Choreography from the Royal Ballet
As an extra event during the Royal Ballet's recent program in Brisbane, an exhibition of photographs, video clips and historical information was on show in the Tony Gould Gallery at QPAC. Six photographs by Rick Guest occupied the space just outside the main gallery space.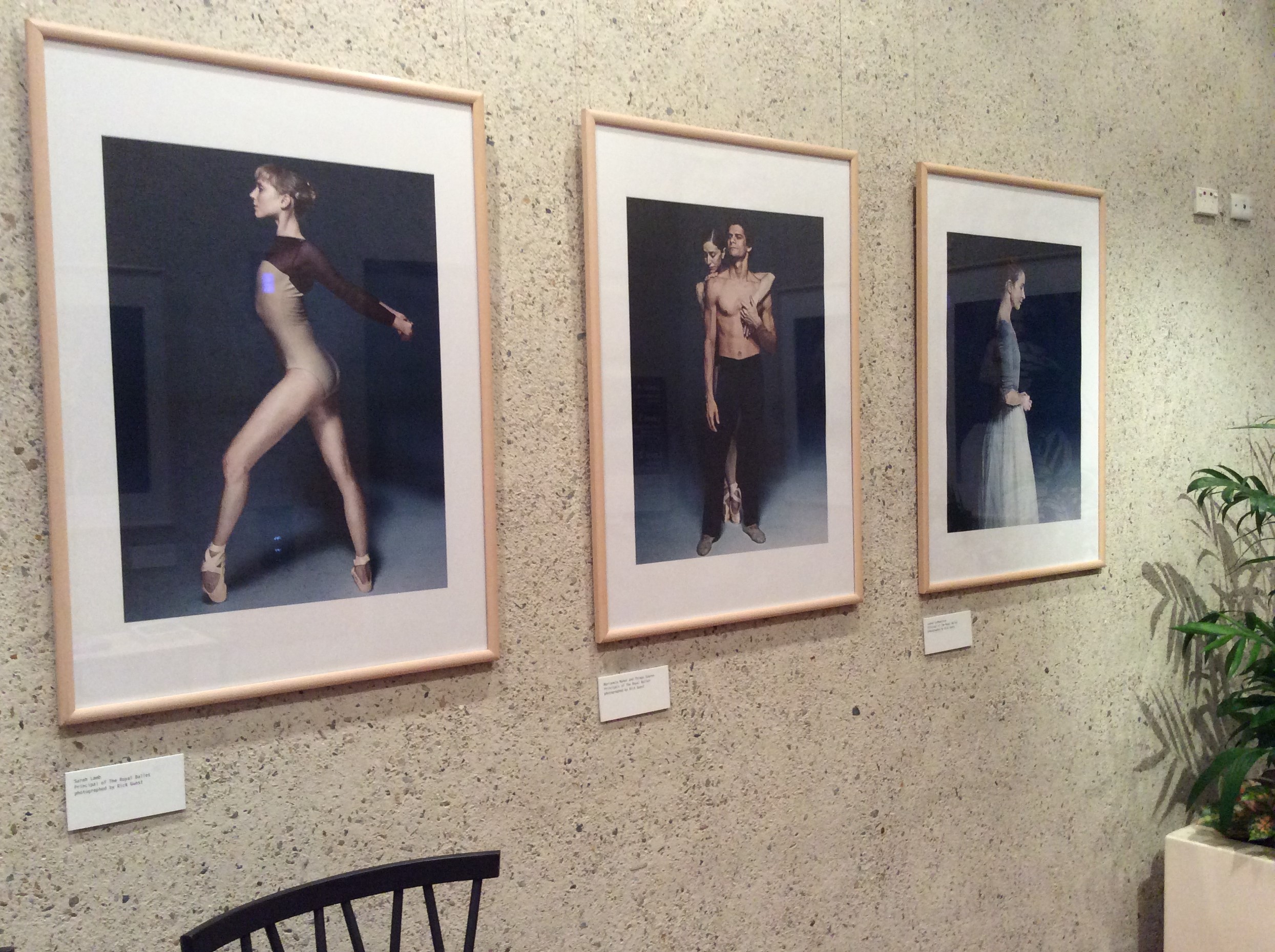 Inside, the gallery had several large screens (or scrims really) on which footage was projected. The show was lit theatrically so that it occasionally seemed that visitors were onstage themselves.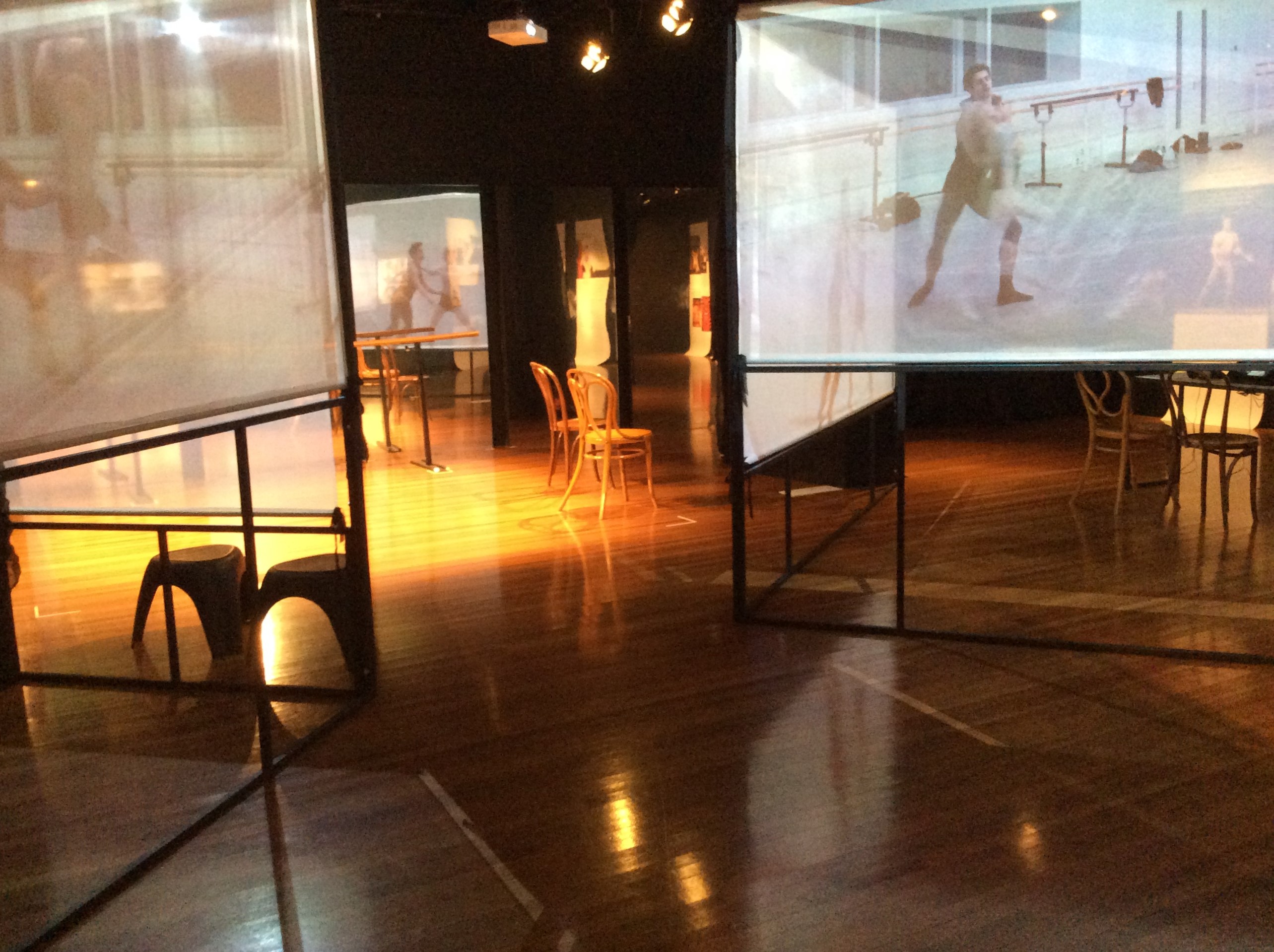 Other footage, some from archival sources, could be viewed on smaller screens situated on long tables elsewhere in the space. In addition to this footage, several areas in the exhibition space were devoted to the history of British choreography as made for the Royal Ballet, including a special focus on Wayne McGregor and Christopher Wheeldon, whose work we saw in Brisbane. My favourite quotes from Wayne McGregor and Christopher Wheeldon were:
I am designing an EXPERIENCE for the viewer that may stimulate their visual sense, their acoustic sense, their kinaesthetic senses, individually or all at the same time; it may move them emotionally or challenge them intellectually, and all of these are valuable and legitimate layers of meaning, or making sense. (Wayne McGregor)
Often in my own choreographies I have actively conspired to disrupt the space in which the body performs. Each intervention, usually some kind of addition, is an attempt to see the context of the body in a new or alien way. (Christopher Wheeldon)
At the National Portrait Gallery, Canberra
Currently on display, but hidden in a small room at the National Portrait Gallery in Canberra, is a 9 minute video portrait of actor Cate Blanchett, made in 2008 by David Rosetzky. I had not come across it before but it was quite a beautiful shoot with choreography by Lucy Guerin and music by David Franzke.
Guerin's choreography was quite simple for the feet and legs, but more complex for the hands and arms, which folded themselves into intricate positions. It was very nicely performed by Blanchett who changed clothes often and spoke throughout, largely pondering on who she was, how she thought she connected with people, and so forth. Worth seeing if it comes your way. Below is a video from the National Portrait Gallery featuring Rosetzky discussing the making of this portrait.
'Dance work with a timely message.' Preview of This Poisoned Sea, Quantum Leap. The Canberra Times, 5 July 2017, p. 18. Online version.
'Canberrans shortlisted for awards.' Story on Canberran dance ventures shortlisted for the 2017 Australian Dance Awards, The Canberra Times, 13 July 2017, p. 19. Online version.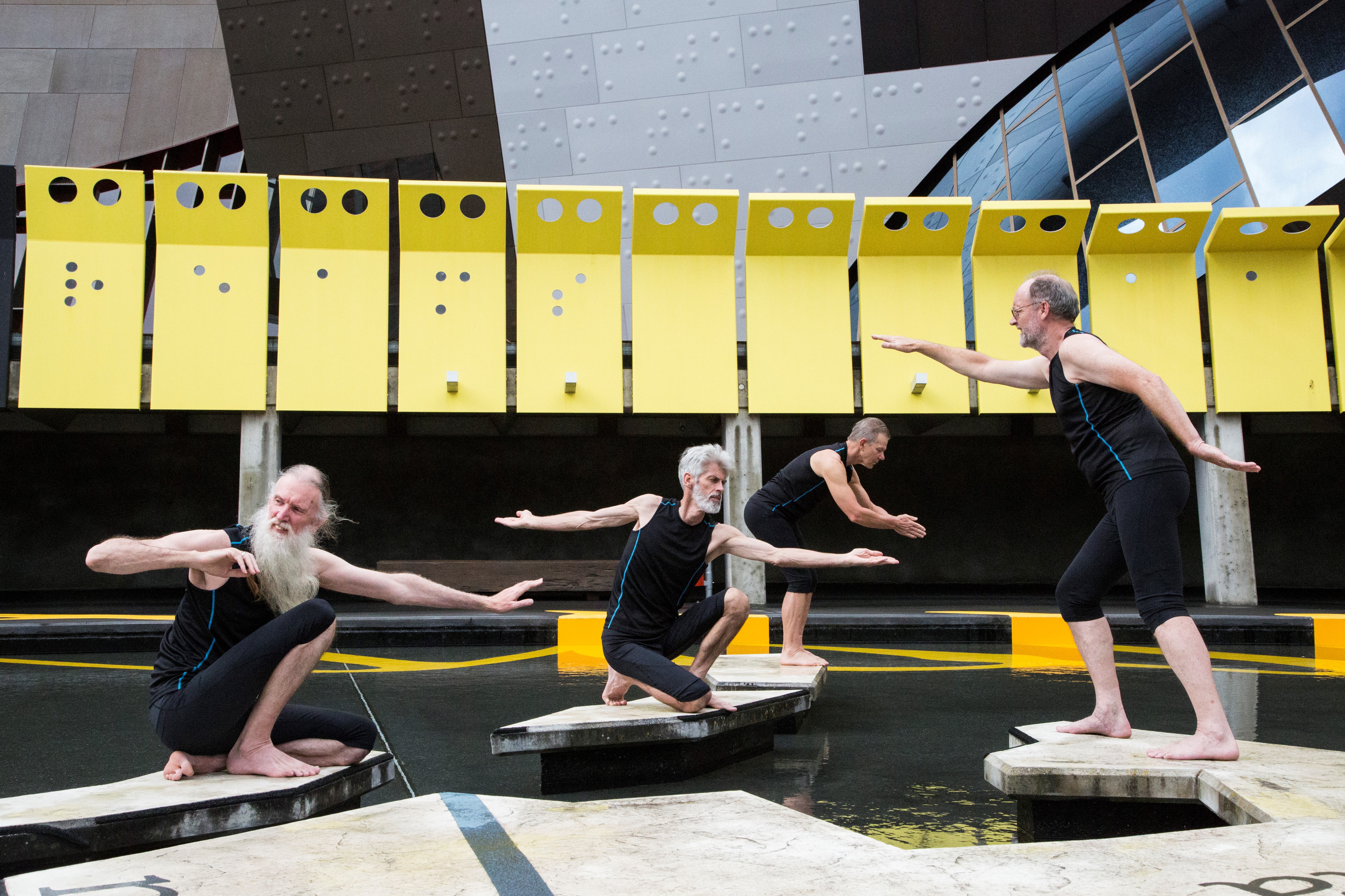 Great Sport! was devised and directed by Liz Lea, who is one on the ACT-based artists nominated for a 2017 Australian Dance Award. See this link for my 2016 review.
Michelle Potter, 31 July 2017
Featured image: Sydney Opera House during Badu Gili, 2017. Photo: © Michelle Potter