Although the Paris Opera Ballet's website is still listing Australian Ballet School graduate Hannah O'Neill as a coryphée on its organisational chart, O'Neill is now a sujet with the company. Several French websites are carrying this news including Danser canal historique. O'Neill's promotion took place as a result of a competitive examination, held at the end of 2014, for promotion within the company. O'Neill performed a set piece, Gamzatti's variation from Act II of Rudolf Nureyev's La Bayadère, and her chosen piece, a variation from George Balanchine's Walpurgis Night.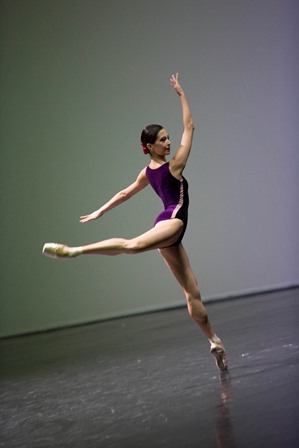 O'Neill will also make her debut as Odette/Odile in the Nureyev Swan Lake at the Opéra Bastille on 8 April, and the performance is sold out! Quite an astonishing rise for someone who joined the Paris Opera Ballet on a temporary, seasonal contract only in late 2011 (the same year she graduated from the Australian Ballet School). O'Neill was given a life-time contract in 2013, another astonishing feat for someone who is not French by birth; was promoted to coryphée at the end of 2013; and now is a sujet (closest Australian equivalent is probably soloist).
And what a beautiful photograph from Sébastien Mathé. That 'Dutch tilt' is so perfect for conveying the feeling of a Forsythe piece.
The news that Australian Ballet principal Madeleine Eastoe will retire at the end of the current season of Giselle set my mind racing. How lucky I have been over the years. She has given me so many wonderful dancing moments to remember. Some were unexpected: a mid-season matinee in Sydney many years ago (probably during the Ross Stretton era come to think of it) when she made her debut as Juliet in Romeo and Juliet—the Cranko version. Some were thrilling: those fouettés in Stanton Welch's Divergence! Some have rightly been universally acclaimed: her performances in works by Graeme Murphy, notably the leading roles in Swan Lake and Romeo and Juliet. One made history: her debut in Giselle in Sydney in 2006 after which she was promoted to principal. But, from my extensive personal store of memories, I loved her debut as the Sylph in La Sylphide in Melbourne in 2005. Looking back:
At the next day's matinee, the leading roles of the Sylphide and James were danced by Madeleine Eastoe and Tim Harbour. Eastoe caught easily the feathery and insubstantial nature of the Sylphide but she also conveyed a bit of artifice in her dealings with James. She hovered. She darted. She was here. She was there. Her bourrees were as delicate as the wings of the butterfly she catches for James in Act II. But when she wept at the window in Act I, when she melted with grief as she rebuked James that he loved another, and when she capriciously snatched the ring meant for Effie from his hand, we knew that James was trapped not by love but by the trickery of a fey person. Here was the beautiful danger. This was Eastoe's debut performance as the Sylphide and she showed all the technical and dramatic strengths that mark her as one of the Australian Ballet's true stars. (Michelle Potter, ballet.co magazine, April 2005)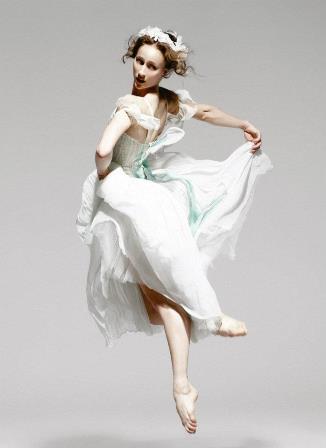 Again, a stunning image and one that has inspired my writing about the Romantic era. And may Eastoe lead a fulfilling life after Giselle.
The Goddess of Air at the Stray Dog Café
This blog article from the British Library is a lovely read and includes a gorgeous portrait of Tamara Karsavina by John Singer Sargent.
Press for March 2019 (Update May 2019: (Online links to articles published by The Canberra Times before early 2015 are no longer available)
'Note [on Quintett].' Program note for Sydney Dance Company's Frame of Mind season.
'Undercover Designs.' Article on Kristian Fredrikson's designs for the film Undercover (1983), The National Library of Australia Magazine, March 2015, pp. 20–23. Online version.
'Classical ballet a dance to the death.' Article on Maina Gielgud's production of Giselle, The Canberra Times (Panorama), 7 March 2015, p. 18.
Michelle Potter, 31 March 2015