The changing face of Bangarra Dance Theatre
Bangarra Dance Theatre has just announced that the company is saying farewell at the end of the year to six of its dancers: Waangenga Blanco, Daniel Riley, Tara Robertson, Kaine Sultan-Babij, Luke Currie-Richardson and Yolanda Lowatta. Each has made an amazing contribution to Bangarra over recent years. Who can forget Daniel Riley's remarkable performances in the film Spear, and his equally powerful dancing and acting as Governor Macquarie in Jasmine Sheppard's Macq? Then it's hard to forget, again in Spear, Kaine Sultan Babij as 'Androgynous Man' stalking through long grass and between trees? And there is a myriad of performances from Waangenga Blanco that stand out. As well as his role in Patyegarang, there is the 'Angel' duet, danced with Leonard Mickelo, in Riley, and his powerful performance in Frances Rings' Terrain. So much more …
I wish them all well for wherever their dancing takes them and look forward to seeing them before they leave in Dubboo, opening shortly in Sydney. And of course there is the thrill of seeing new dancers in 2019.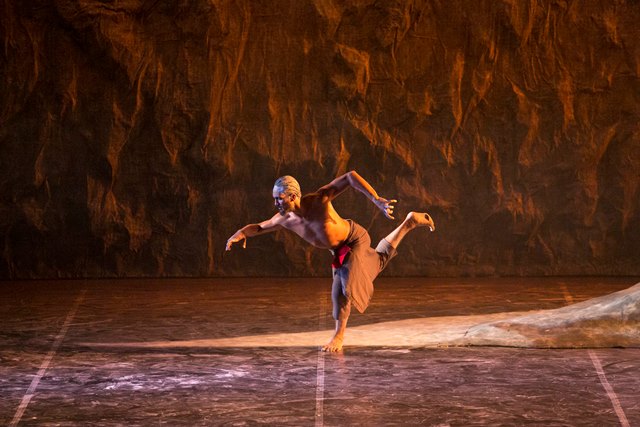 Robert Helpmann. The many faces of a theatrical dynamo
A new book of essays on Robert Helpmann has recently been published. It contains essays from a range of scholars and performers and is supplemented by a DVD of archival footage, including a documentary on the revival of Miracle in the Gorbals in 2014 by Birmingham Royal Ballet
My chapter, 'Elektra. Helpmann uninhibited' considers the origins of Helpmann's ballet Elektra, Helpmann's choreographic approach, and the differences, particularly in relation to Arthur Boyd's designs, between the English production of Elektra in 1963 and that presented by the Australian Ballet at the Adelaide Festival in 1966.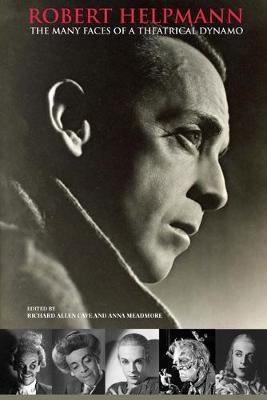 Edited by Richard Cave and Anna Meadmore. Published in the United Kingdom by Dance Books in October 2018.
ISBN 9781852731793
Available from Dance Books Ltd and other retailers.
Canberra Critics' Circle Awards, 2018 (Dance)
Canberra Critics' Circle, now almost 30 years old, held its annual awards in November. This years dance awards went to:
Liz Lea: For the multi-media production RED, which drew together the work of four choreographers, including Lea, in a moving, courageous and dramatically coherent exploration of the medical condition of endometriosis.
My review of RED is at this link.
Alison Plevey and the Australian Dance Party: For Seamless, an innovative, well-considered and theatrically staged comment on the fashion industry, performed with wit and skill at the 2017 Floriade Fringe.
My review of Seamless is at this link.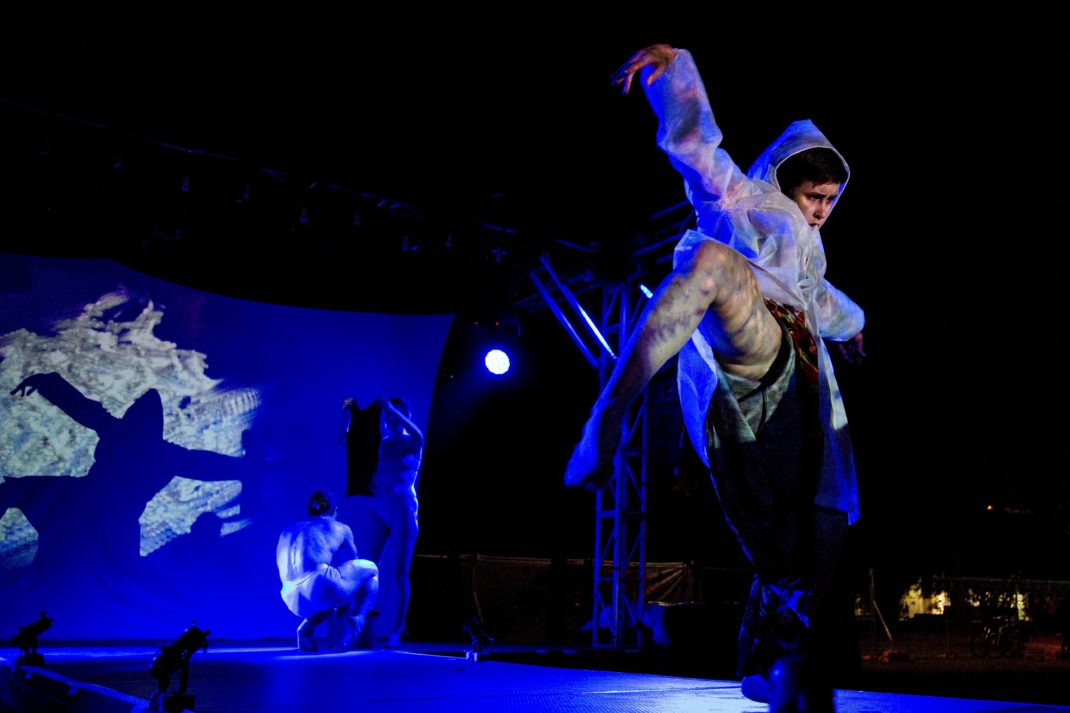 Emma Nikolic and Karen Brock: For their innovative choreography for the Canberra Philharmonic Society's production of Strictly Ballroom. Their inventive interpretations of a number of traditional ballroom dance styles allowed the large ensemble of dancers to convince as champion ballroom dance contestants.
Michelle Heine: For her choreography for Free Rain Theatre Company's production of 42nd Street. Her choreography for the spectacular production numbers successfully captured the authentic Broadway feel of the musical and was exceptionally well danced by the ensemble.
Canberra dance goers will be interested to learn that James Batchelor will be back working in Canberra in 2019. He will be showing his latest work, Hyperspace, at a time and a Canberra venue to be announced. Hyperspace was made in 2018 during residencies in Nottingham, England, and Bassano del Grappa, Italy, and was recently performed in the B.motion festival in Bassano and at La Briqueterie Paris. It will also be part of the Dance Massive 2019 line up in Melbourne.
Batchelor is also looking forward to creating a new full-length work for Quantum Leap. It will premiere as QL2's major work for the full ensemble at the Playhouse in August.
The National Gallery of Australia has just installed a new children's play area that highlights aspects of the Gallery's extensive collection of costumes from the era of the Ballet Russes. It is designed by Melbourne-based artist Sally Smart, one of whose interests is in the juxtaposition of the art of the Ballets Russes with contemporary ideas of assemblage, cut-out items and patchwork-style lengths of fabric.
Dance features in a series of projections of dancer Brooke Stamp improvising in homage to and inspired by the dances of the Ballets Russes era (with a nod to Javanese dance). Stamp performed live (a one-off performance) at the opening of the play area early in November.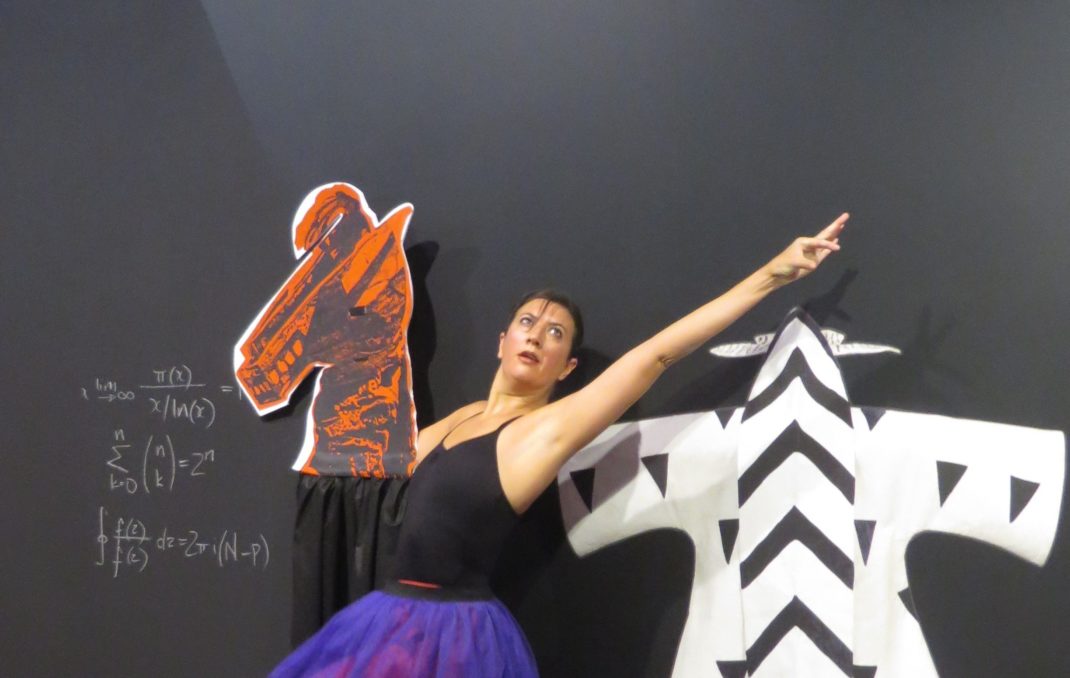 'Rudolf Nureyev.' Program article for La Scala Ballet's Australian season, 2018. This article contains two very interesting, casual photos of Nureyev (one with Fonteyn), which I have not come across before.
'Movement and message fail to link.' Review of Australian Dance party's Energeia. The Canberra Times, 22 November 2018, p. 20. Online version
Michelle Potter, 30 November 2018
Featured image: Elma Kris and Daniel Riley in Spear. Photo: © Tiffany Parker