Elaine Vallance, who has died aged 89 in Melbourne, was a much admired member of the Bodenwieser Ballet from 1949 to 1954 before moving to Melbourne in 1955. In Melbourne she opened a dance school, keeping up connections with Dory Stern, Bodenwieser's music director, and also teaching at schools in Melbourne, including Ivanhoe and Camberwell Girls' Grammars. She continued to teach for the rest of her life, stopping only shortly before her death.
Vallance began dancing as an eight year old with Gertrud Bodenwieser at her Sydney school and by 1948 had been chosen as a demonstrator for classes. On joining the Bodenwieser Ballet in 1949 she performed with the group in Sydney and toured with them to South Africa and New Zealand in 1950, then across Australia in 1951 as part of the Arts Council's Jubilee Tour to celebrate the establishment of Federation.
When a small group of dancers accompanied Bodenwieser to India in the second half of 1952, Vallance, along with Emmy Taussig, took charge of the Bodenwieser School in Sydney. Then, on Bodenwieser's return and throughout 1953, Vallance danced with the Bodenwieser Ballet on an extensive tour of regional towns in New South Wales and in a variety of concerts in and around Sydney. The following year, 1954, Vallance performed and toured as one of the Spirits of the Whirlwinds, along with others from the Bodenwieser company, in Beth Dean's Corroboree, staged in celebration of the visit to Australia by Queen Elizabeth II.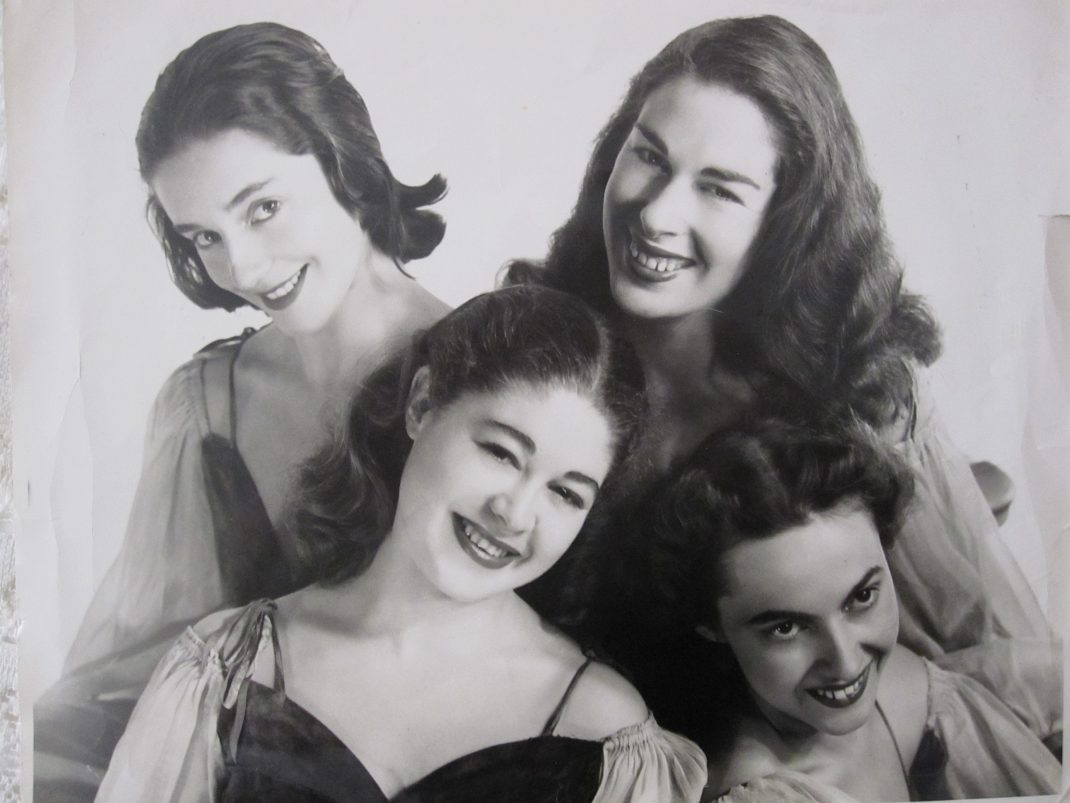 During her time with the Bodenwieser Ballet, Vallance appeared in most of Bodenwieser's major works and many smaller works as well. Her solo, The Moth, from Life of the Insects, became a popular inclusion in Bodenwieser programs and Vallance, in a costume of draped grey chiffon, received constant praise from critics with words such as 'a vision of beauty and grace'.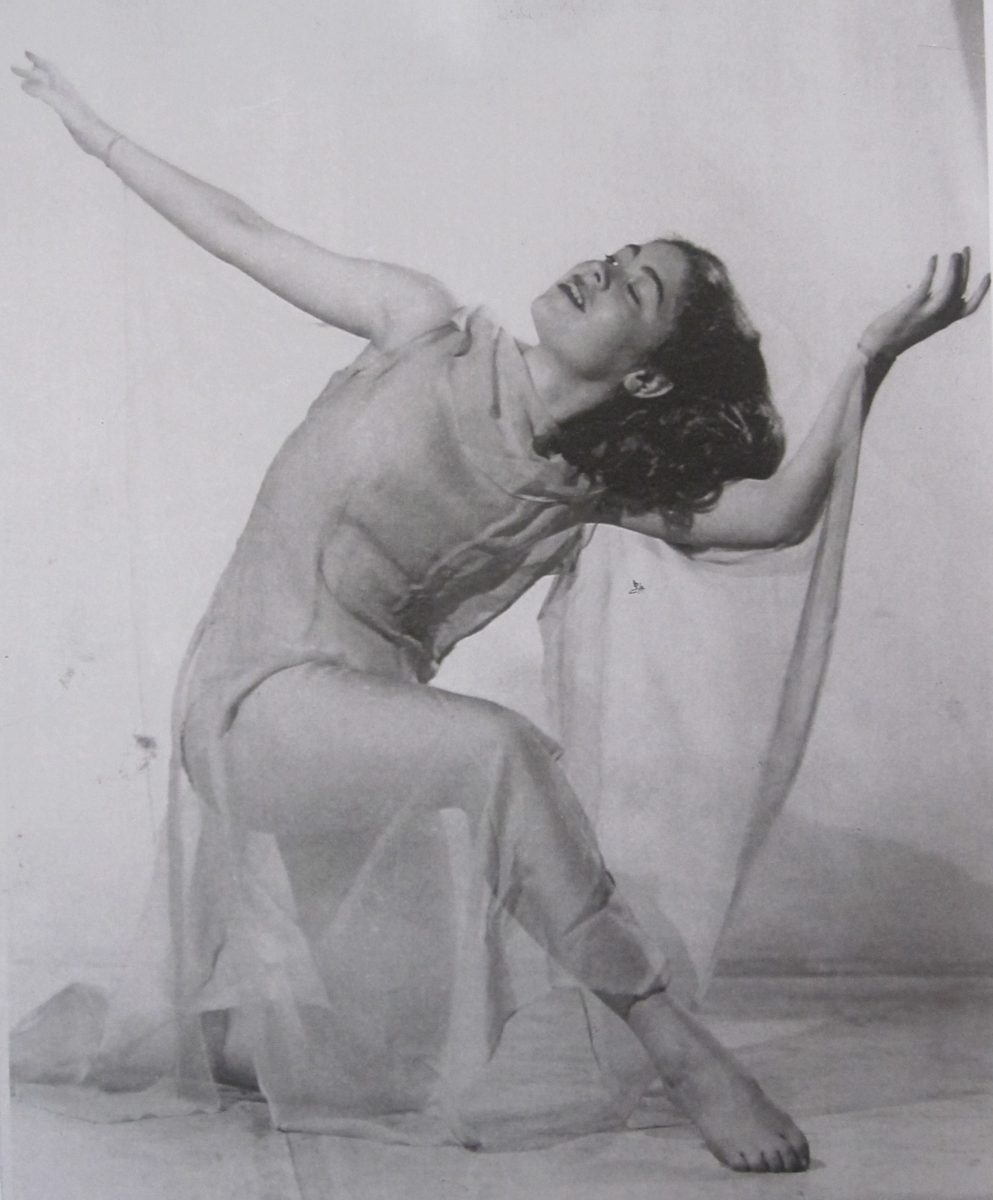 Like so many of her Bodenwieser colleagues, Vallance continued to be aware of the impact Gertrud Bodenwieser had on her life and career. Writing to Barbara Cuckson, director of the Rozelle School of Visual Arts, she recalled:
I was intrigued and fascinated by the comprehensive way in which she explored movement. When Bodenwieser had a new movement idea she always explored it to the full.
A movement could be done in different directions, forwards, sideways, backwards; it could be performed on different levels, standing, kneeling, sitting, lying. There were different intensities to try out, flowing, swinging, impulsive, or it could be done with strength, possibly using straight lines or sharp angles. There was the possibility of the movement being performed in opposition or parallel to the rest of the body, and of course carried into space with steps, jumps or turns.
Then came the option of combining any two or three of these aspects, or combining the new movement with another previously explored, and the exploring the various relationships of these two movements.
Vallance often returned to Sydney where she taught master classes and oversaw reconstructions of Bodenwieser works at the Rozelle School of Visual Arts. Her last visit was in 2017 when she worked on a reconstruction of Sunset.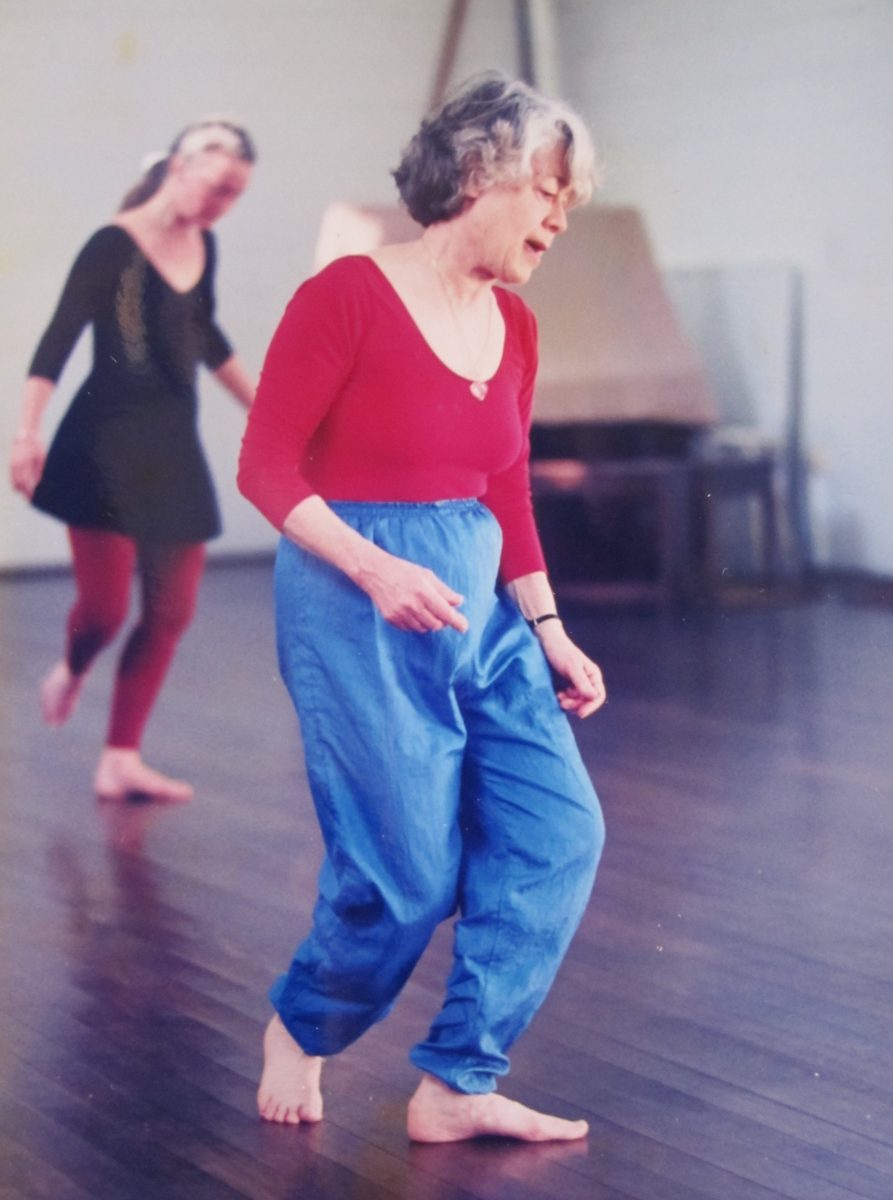 Elaine Vallance is survived by her daughters, Julia and Sue, and their respective families.
Elaine Vallance (Featherstone): born Sydney, 20 January1932; died Melbourne, 3 October 2021
Michelle Potter, 3 October 2021
Featured image (detail): Elaine Vallance in her solo as the Moth from Gertrud Bodenwieser's Life of the Insects. Photo: Sun Newspapers. Full image below.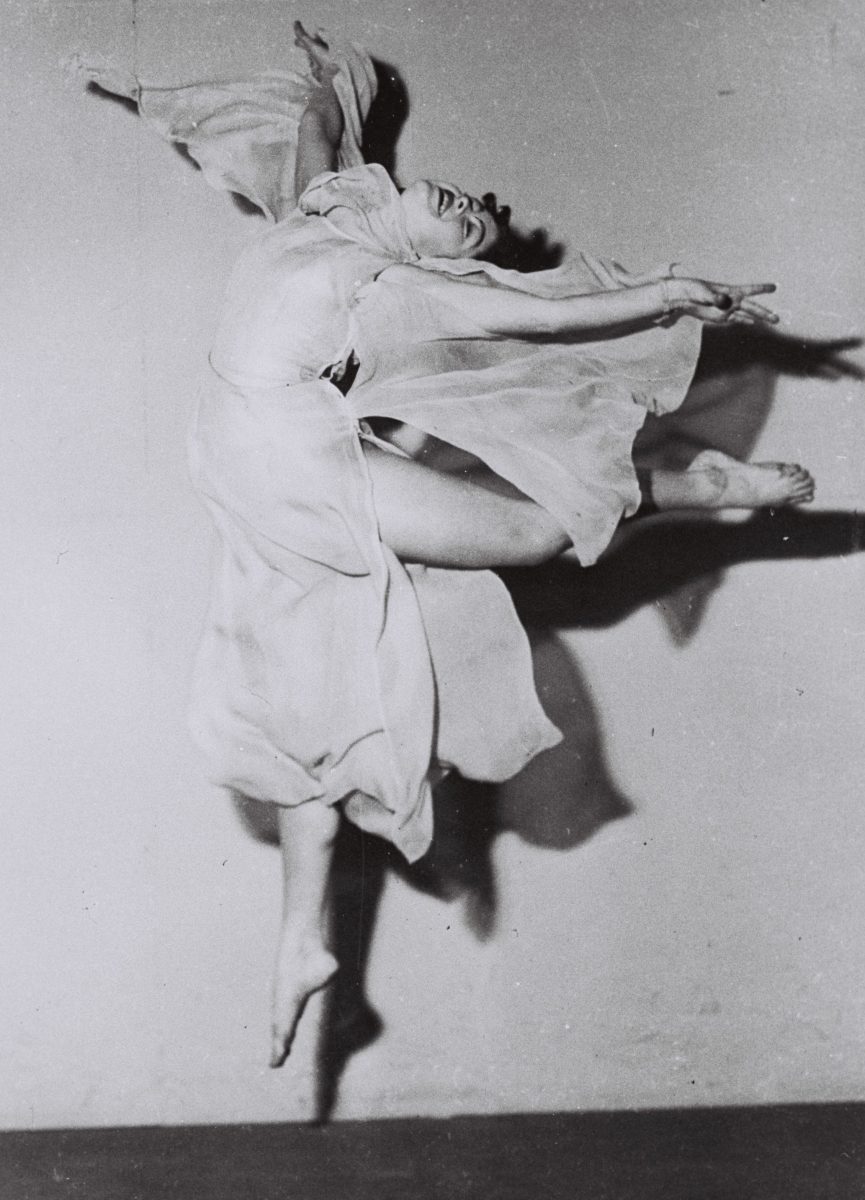 NOTE: The death of Elaine Vallance means that there is now only one dancer from those early Bodenwieser days who is still living. It is Eileen Kramer who is approaching her 107th birthday in November.