The 2015 Australian Dance Awards ceremony will take place on 12 September in Adelaide. Following usual practice, the recipients of the Hall of Fame award have been announced in advance. The 2015 inductees into this prestigious group of Australian dancers and dance makers are Elizabeth Dalman and Marilyn Jones.
Dalman has been in the news recently as founding director (initially with Royal Ballet dancer Leslie White) of Australian Dance Theatre, which this year celebrates its 50th birthday. Audiences in Canberra and Queanbeyan have been treated to several performances that have looked back to Dalman's early Adelaide Dance Theatre works in two programs, Fortuity and L, with L also being shown in Adelaide.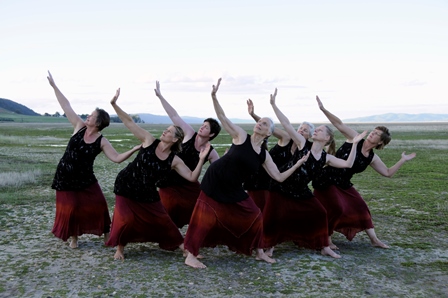 During her Adelaide years Dalman was described in the press as the 'rebel of the dance' but her more recent work has also been ground-breaking. In particular she has worked in diverse inter-cultural situations, including with Taiwanese and Indigenous dancers, and has frequently celebrated in dance the unique landscape of Lake George, near Bungendore, New South Wales, where she now lives and works.
Marilyn Jones is passionate about classical ballet and, while she has made excursions into contemporary dance, including with Sydney Dance Company, her career has been dedicated to the growth and development of ballet in Australia. She was a principal dancer with the Australian Ballet from its inaugural season in 1962 until the 1970s, and with the company danced leading roles in all the great classics. She was the company's artistic director from 1979 until 1982 and during that period established the Dancers Company, which offered touring experience to senior students of the Australian Ballet School and opportunities to younger members of the Australian Ballet.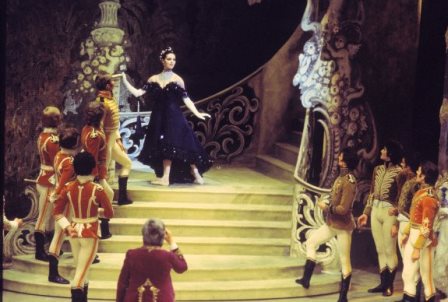 One of Jones' most significant achievements has been the establishment of the Australian Institute of Classical Dance, following the award of an Australian Creative Arts Fellowship in 1990. AICD continues its work today, teaching and examining, offering scholarships to dancers, and organising a choreographic competition, Dance Creation, to encourage emerging choreographers.
For a longer article on Dalman and Jones and their induction into the Hall of Fame, and more images, see this link.
Michelle Potter, 27 August 2015
Featured image: Elizabeth Dalman in Taiwan, 2014. Photo: © Chen, Yi-shu