Good news from Canberra dancer Paul Knobloch who will be joining Sydney Dance Company for its upcoming 45th anniversary tour to Western Australia, Queensland and regional New South Wales. The company will be taking their multi award winning work, 2 One Another, on this tour which will take in small and large cities from Perth to Mackay to Dubbo. Earlier this year Bonachela explained his interest in regional touring:
'The regional touring is something very close to my heart because I come from a very small town myself. I believe that we can change people's lives through dance. We need to benchmark ourselves against leading companies overseas but we need to be seen across Australia as well'.
Knobloch has been teaching in Canberra just recently at the Canberra Dance Development Centre and it is good to see him returning to his performing career once more. The tour begins in Perth on 18 June and runs through until August finishing up in the New South Wales central western city of Orange.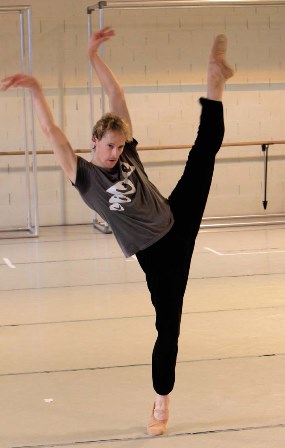 For more about Paul Knobloch's career see the posts at this link.
Michelle Potter, 9 May 2014