The Canberra Times this morning published an abbreviated version of a story I wrote on the retirement of Rachel Rawlins. As the article was shortened, however, I am posting the full story below, in particular because it contains a further comment from Dell Brady, one of Rawlins' early teachers, and more from Ty King-Wall, and indeed from Rawlins herself.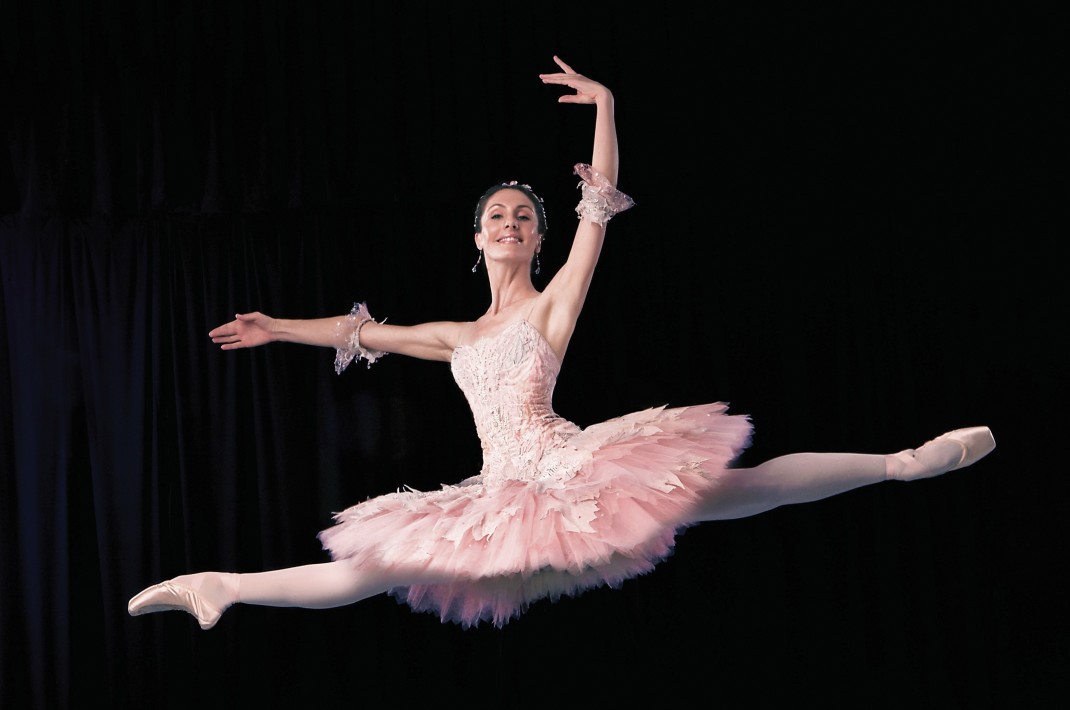 Rachel Rawlins, principal artist with the Australian Ballet, has announced that she will retire at the end of this year. She will give her final performance in Sydney in December in the dual role of Odette/Odile in Stephen Baynes' newly choreographed version of Swan Lake. 'I've never danced the lead in a complete, traditional production of Swan Lake so I am looking forward to leaving on a high note by fulfilling that ambition,' Rawlins says.
Rawlins can't remember a time when she didn't want to dance. 'My desire to dance,' she says, 'happened really before I can recall. It was something I felt passionately about before I realised what dance was. When I look at the children of some of my friends I recognise that same desire today in some of them. They just love moving to music.'
Rawlins took her first ballet classes in Canberra, largely at the Dell Brady School of Ballet. She remembers those early years fondly and recalls that Brady was strict but in a way that made her pupils understand that it was important to dance properly. She passed on to her students her own passion for dance.
Brady for her part recalls that it was absolutely clear from the beginning that Rawlins was talented, 'Even now when I look back on the photos of the first show she did with me when she was a 'rose fairy'—a role she shared with Pia Miranda, now a successful film actor—her lovely long slender legs and beautifully pointed feet signalled what was to come. She was also very determined—in a quiet way—and when she was given a challenging role, as she was in subsequent shows at the ballet school, she would always push herself to achieve her best.'
From Canberra Rawlins went on to further study in Melbourne eventually at the Australian Ballet School. She counts getting a contract with the Australian Ballet at the end of her training as the first major highlight of her dancing life. It was the beginning of a stellar career, which subsequently included two years in London with the Royal Ballet in addition to her eighteen years with the Australian Ballet where she has been a principal since 2004.
She still has strong memories of preparing for her first principal role with the Australian Ballet, that of the Sylph in the iconic Romantic ballet, La Sylphide. 'I worked intensively with Maina Gielgud, then artistic director of the company, on that role. Maina made sure that I was thoroughly prepared so that when I went on in that role I felt really confident and could enjoy being onstage'.
Other highlights for her have included dancing in the several ballets by Czech choreographer Jiri Kylian that the Australian Ballet has in its repertoire, Bella Figura, Sinfonietta, Forgotten Land, Petite Mort, for example. She admires Kylian's musical choices and his ability to make choreography that is so in tune with that music. But also she notes that as a principal dancer it is lovely to work sometimes as part of a group. Kylian makes works that are somewhat democratic in nature compared with more traditional ballets where there are obvious principal roles. Rawlins explains that it is a special experience to feel the freedom of movement that comes with being part of a group and being able to bond with other dancers onstage.
But of course she has consistently danced leading roles in more traditionally structured ballets and has been acclaimed for her performances in classical works and dramatic ballets such as The Sleeping Beauty, Giselle, Manon, Onegin, Madame Butterfly, Romeo and Juliet and a host of others.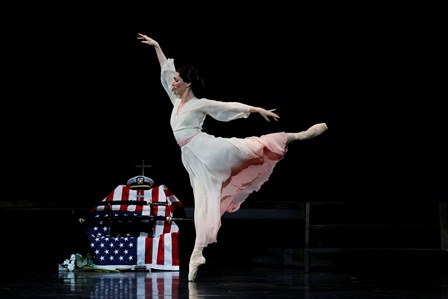 A frequent partner in recent years has been Ty King-Wall, currently a senior artist with the Australian Ballet. He recalls in particular dancing the pas de deux from Giselle with her, both in Canberra earlier this year and then in New York on the company's recent overseas tour.
'I have loved partnering Rachel', he says. 'She has such a natural sense of movement, such a rare quality I think. Dancing Giselle with her was a real highlight for me. The role suits her so well and the experience of dancing with her in the pas de deux has given me a taste for it. Now I'd love to do the complete ballet. I love watching her in rehearsals too. She has such humility and is unassuming about her talent.'
Rawlins says that she will go to Melbourne for a family Christmas and then maybe spend time at the beach. She has nothing planned yet in terms of the future direction her life will take but acknowledges that the Australian Ballet has a number of strategies in place for retraining dancers. She will look into possibilities a little later.
'As a dancer I have aimed to bring my own experiences to my work and to give performances that reflect who I am', she says. 'Now I want to be realistic that that part of my life is coming to an end. I have been incredibly lucky in my career and done everything I have wanted to do with ballet. But it's a hard, physical life, a travelling life. I'm sure I will miss being onstage but not so much the hard work that it takes to get onstage.'
King-Wall sees her retirement as one of those bitter-sweet moments. 'We will miss her of course, but she is going while at her peak, which is something we all hope to do.'
Brady, her former Canberra teacher, says, 'As I have continued to watch Rachel in nearly all her major roles over the years, it has been truly satisfying and often very moving to recognise the development of Rachel as an artist; an all too rare spectacle on the ballet stage today. I will miss seeing her taking up the challenge, as she always has, and I will miss the depth and intensity of interpretation she brought to all her performances.'
Michelle Potter, 23 November 2012