Compliments of the season to all those who have accessed my website, and especially to those who have added so much with their comments. I look forward to your continued patronage in the coming year.
It has been a terrific year so far in Canberra as the city has celebrated its centenary, and I have also been fortunate to have seen some wonderful dance elsewhere in Australia and around the world. But I have no hesitation in naming my two favourite shows for 2013 as Yuri Possokhov's Rite of Spring for San Francisco Ballet, and what a wonderful company SFB is; and Garry Stewart's Monument for the Australian Ballet as a Canberra Centenary event. And as for the latter, what a shame it is that other States will not see it in 2014. I fear it will just slip into oblivion, which seems like a shocking waste to me.
As for dancers, I have loved watching the Australian Ballet's Eloise Fryer in various roles throughout the year, especially as Dumpy in Alexei Ratmansky's Cinderella. And I never tire of watching Sydney Dance Company's Chen Wen seen below in Rafael Bonachela's 2 one another.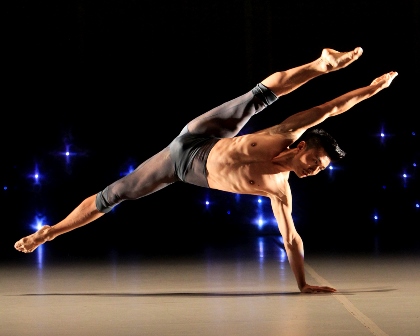 I have a number of dance activities coming up in 2014, news of which I will keep until my December dance diary. In the meantime may the coming festive season be filled with happiness.
Michelle Potter, 22 December 2013