Back in 2017 I had the pleasure of interviewing dancer and choreographer Shaun Parker for the National Library's oral history program. In that interview Parker talked at length about his childhood in Mildura, his schooling, his interest in science, taking up dancing, his work with Meryl Tankard and the early days of Shaun Parker & Company. I had watched some of his performances with Meryl Tankard's company in Adelaide and my interest in his career continued when I saw Blue Love in Canberra in 2017. My recent conversation with him, however, focused on KING, a work originally staged in 2019. KING is making its return in February as part of the Sydney WorldPride 2023 before touring to Germany, Luxembourg and Italy in June and July.
The genesis of KING actually goes back to 2015, Parker tells me. With his strong background in science that predates his dance career, he had always wanted to do a work called XY. He envisaged it as a work about gender, behaviour and world politics, all based on macro and micro aspects of chromosomes. When a workshop he set up in 2015 generated a range of ideas about what 'maleness' entails, and how that affects us globally, a point of departure for KING was established. At the heart of KING is, Parker says, 'a different way of thinking about sexual identity and power and how they are linked.'
The current production is set partly in a cocktail bar and partly in a jungle, a double focus that Parker explains as highlighting the difference between rich male-identifying people 'swanning around in dinner suits with their wine' and the 'thousands being slain under the watch of the rich and powerful'.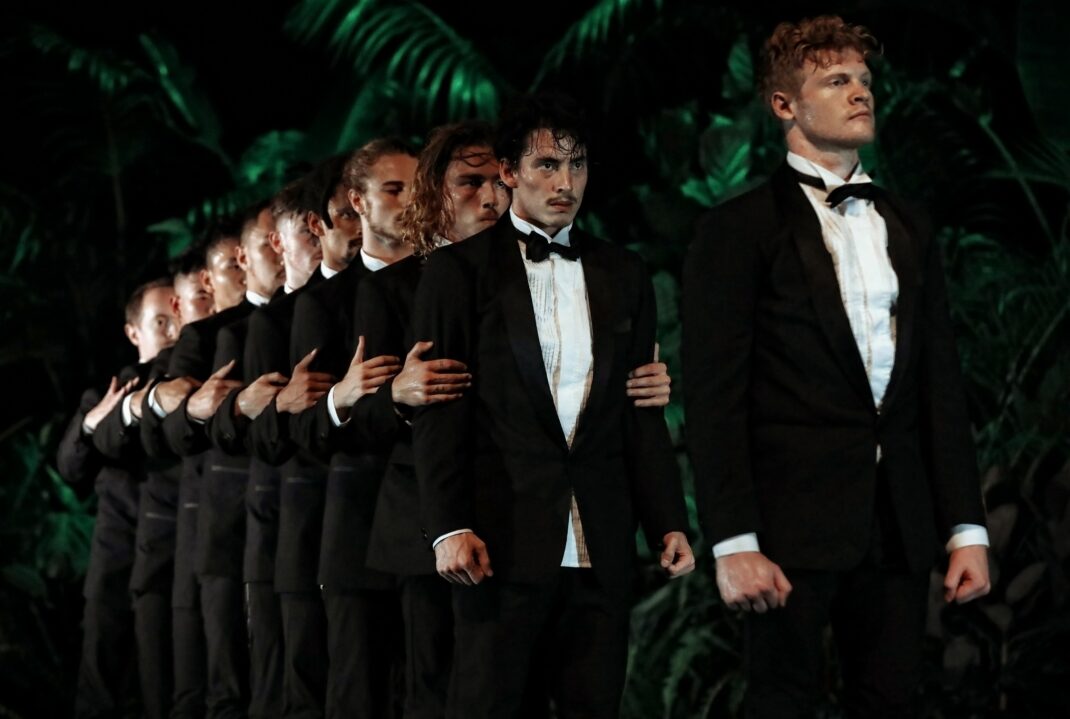 KING is a music-dance collaboration between Parker and his dancers and Bulgarian vocalist Ivo Dimchev who composed the entire score. Parker says of Dimchev:
Ivo is the protagonist. He is a phenomenal opera, cabaret, blues, pop singer. There is no one like him. He is very tall and wears velvet and tattoo-ed make-up. He sings from gut-wrenching baritone to soaring, ethereal counter-tenor. He can be both male and female sounding. Throughout the entire piece he is always among the men, provoking them, giving them ideas to play with. We watch in an observational way: what will they do now? They end up dishevelled and naked as we follow the deconstruction of power.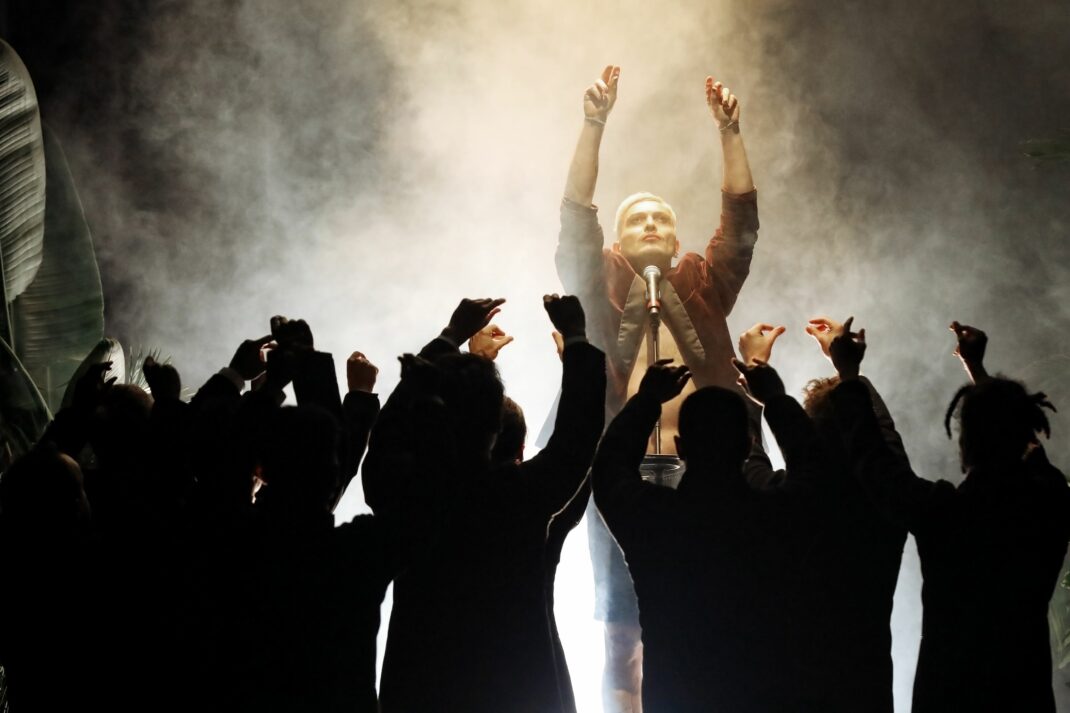 The role Dimchev plays is one that Parker himself was originally planning to take on. There are aspects of the work that reflect part of Parker's life experiences, although he stresses that it is not an autobiographical work. Once he discovered Dimchev, however, and once Dimichev had agreed to take on the role, Parker stepped back. He had plenty to do beyond performing in the work. Dimchev, Parker says, is his 'Bulgarian arts brother.'
As for the dancers, they are a mix of heterosexual, bi-sexual and homosexual artists and they are from several different cultures. As a result, they all have a unique quality to their performance.
The research and construction of the work seems to have been a complex procedure, but Parker says the result is 'almost the simplest I have ever done.' Parker commissioned two dramaturges, Veronica Neave and Felicity Nicol, to be part of KING. He worked extensively with them so that each scene would be clear through the choreography. 'What can we say through the body?' Parker asks. 'The possibilities are endless.' He is adamant, however, that he has to be tough on himself as he creates. He says he works on a section and then takes it to his dramaturges. He asks them to write down what the section means in just three words: he has no interest in being verbose. His intention must come across clearly to the audience. He wants the audience to see 'a banger'.
Is KING a banger? To decide, you can see it in Sydney from 28 February to 4 March 2023.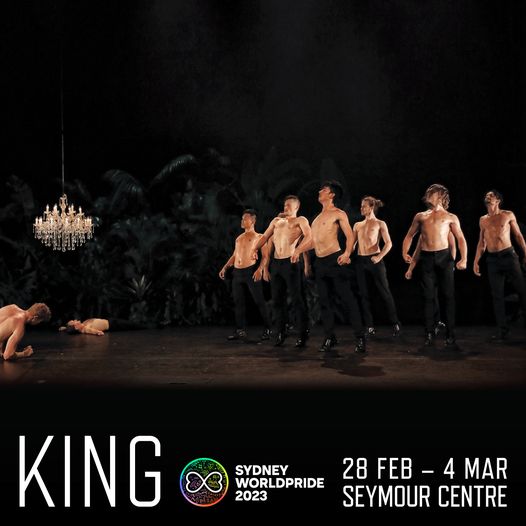 Shaun Parker's oral history interview recorded in 2017 is available for online listening at this link.
Michelle Potter, 8 February 2023
Featured image: Portrait of Shaun Parker. Photo: © Michele Aboud