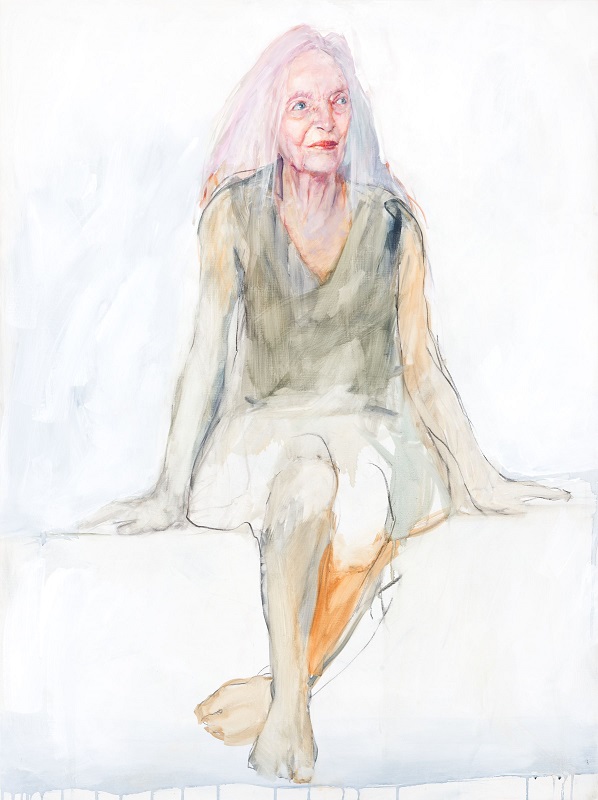 The winner of the Inaugural Darling Portrait Prize is Anthea da Silva with a portrait of Dr Elizabeth Cameron Dalman, OAM. The prize is a new national award for portrait painting. It honours Gordon Darling, AC, CMG, whose philanthropy was responsible for the establishment of the National Portrait Gallery in Canberra.
Dalman is well-known throughout the dance community. She was founding artistic director of Australian Dance Theatre in Adelaide, which she led from 1965 to 1975, and 30 years ago founded Mirramu Creative Arts Centre and Mirramu Dance Company located at Lake George, near Bungendore, NSW. Her energy seems inexhaustible, an aspect of her personality which was recognised by da Silva in her portrait, and commented on by Karen Quinlan, director of the Portrait Gallery:
Anthea da Silva's Elizabeth 2019 is a gentle, beguiling portrait that reveals the fragile, fluid nature of the human body. Here is a woman who has spent her life moving and while she is captured here sitting, she looks ready to leap.We were struck by the deliberate power of the seemingly unfinished elements of the work because, like Elizabeth, the complete picture is yet to be filled in—there is much yet for her to do.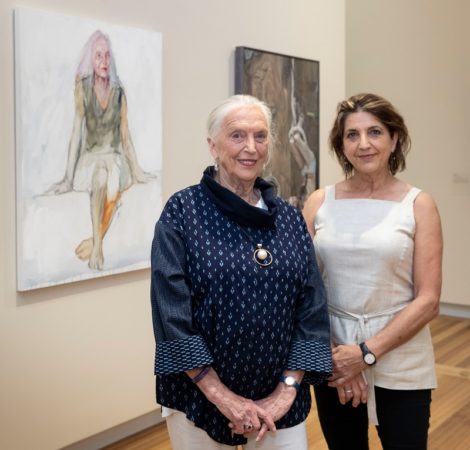 Dalman was Canberra City News Artist of the Year in 2015 and her recent performances in Michael Keegan-Dolan's acclaimed Loch nahEala/Swan Lake between 2016 and 2019 attest to her determination to take every opportunity at every stage of one's life.
Anthea da Silva, who lives and works in Griffith, New South Wales, received her $75,000 award from Marilyn Darling, AM, founding patron of the National Portrait Gallery.
Anthea da Silva's website is at this link.
Michelle Potter, 5 March 2020
Featured image: (anti-clockwise from top left) Anthea da Silva, Elizabeth Cameron Dalman, Marilyn Darling, and Karen Quinlan. National Portrait Gallery, 2020. Photo: National Portrait Gallery