Talk given at the National Gallery of Victoria, Melbourne, in conjunction with the exhibition Ballet and Fashion, 20 April 2013.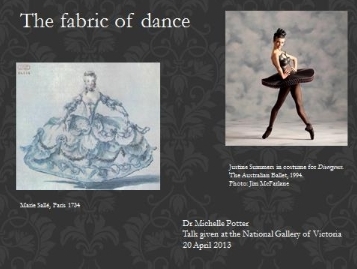 Modified text and PowerPoint slides at this link.
Video clips used in the live talk and referred to in the text:
Stanton Welch discusses Divergence
Excerpt from The Vertiginous Thrill of Exactitude.
Michelle Potter, 3 May 2013