30 July 2022. Talbot Theatre, Thomas Dixon Centre, Brisbane
Bespoke for 2022 comprised Tethered by Petros Treklis, Biography by Stephanie Lake and A Rhapsody in Time by Greg Horsman. All three had lighting by Cameron Goerg and costumes by Zoe Griffiths. Choreographically it was a highly diverse program and continues Queensland Ballet's annual, and admirable, program of promoting new choreography.
Treklis' work, danced to a score by James Brown, left me somewhat cold I have to say. Treklis says in program notes that his work explores 'the idea of the unknown and our other selves'. For me it focused on darkness with a bit of light thrown in for good measure. The cast of fifteen was mostly dressed in dark grey garb, a kind of boiler suit but with (I think) some kind of monster-style head covering—it was hard to see in the darkness just exactly what comprised the costume. Those dressed this way were programmed as Shadows. Then there were two figures, a Man and a Woman, who at times interacted with the main group of Shadows. They were dressed in costumes that were light coloured, and much less all-encompassing. Choreographically the Shadows had mostly group poses and movements to perform whereas the Man and the Woman had more freedom. But I'm not sure what was the outcome of the relationship between the light and the dark. The work was danced strongly by Queensland Ballet's Jette Parker Young Artists who deserve credit for making Tethered watchable.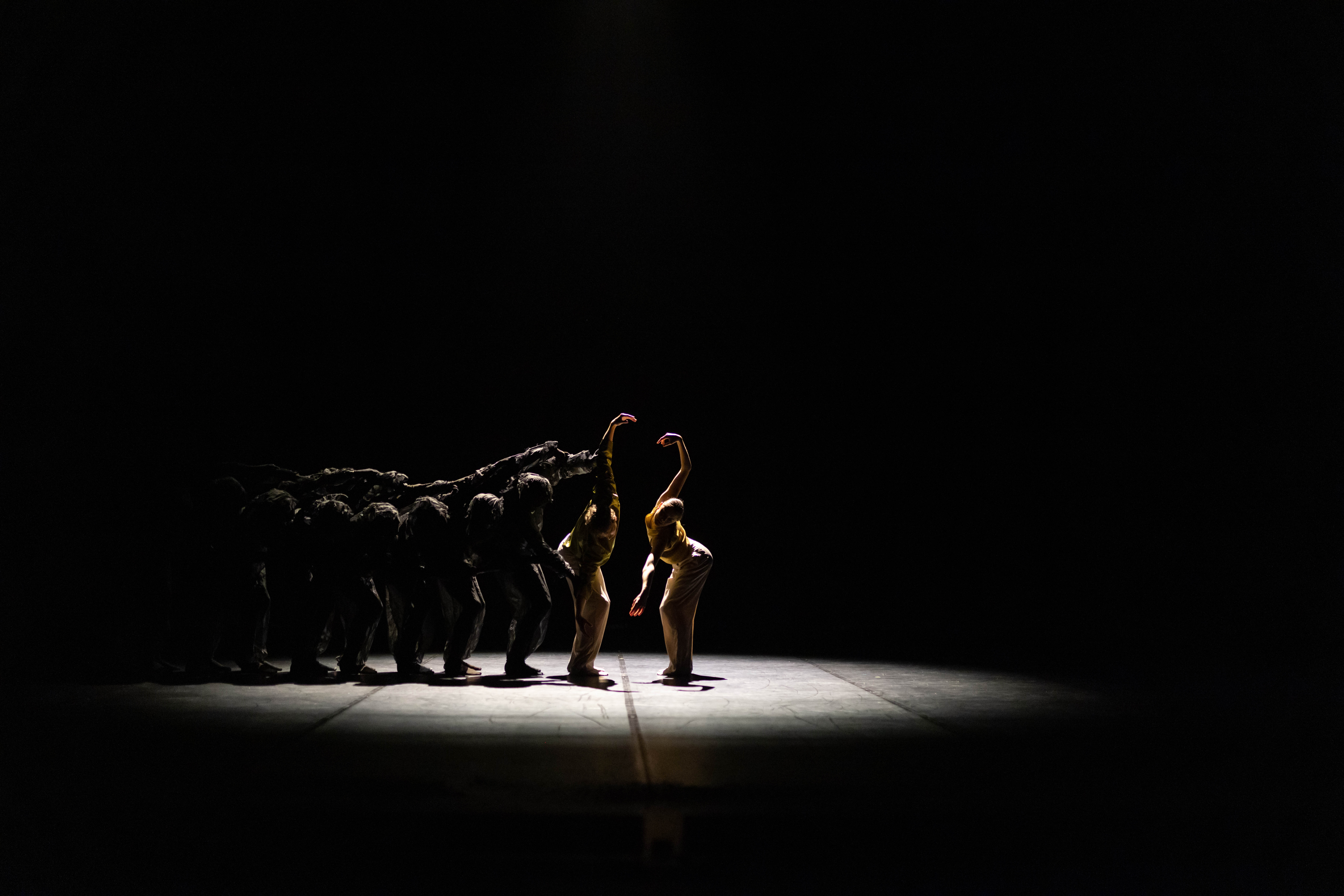 Stephanie Lake's Biography sat at the other end of the spectrum really. Danced to a mixture of music from J. S. Bach to Robin Fox, it was lighter and brighter, sometimes even amusing. Lake describes it as 'the subterranean forces that shape out lives' and choreographically the work provided us with some fascinating structures—some were strongly and geometrically grouped, others less so. The dancers showed off the different 'forces' with more than a spark of individuality. I have to say though that it reminded me rather too much of Alexander Ekman's work. Cacti comes immediately to mind. But still it was entertaining in an especially quirky way..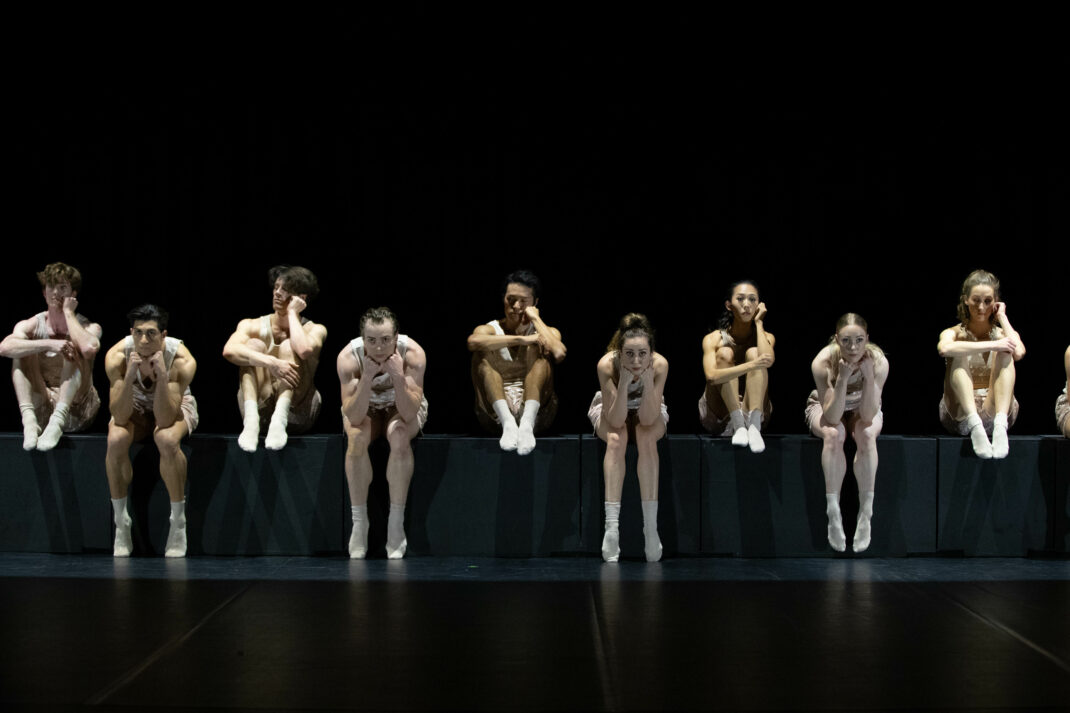 The absolute standout work was the closing item, Greg Horsman's A Rhapsody in Motion danced to Sergei Rachmaninoff's Rhapsody on a Theme of Paganini, Opus 43. It began with a reference (perhaps) to Harald Landers' Etudes with the dancers performing various movements at the barre—or a series of barres (they were quite short in length) spread out across the stage. But it was just a passing reference as Horsman used the barres as a prop for the dancers who moved them, slid under them and used them in a variety of ways. Once the barres were taken away, leaving an empty performing space, we saw some beautifully complex, vibrant and diversely structured classical choreography, stunningly performed (as ever) by the artists of Queensland Ballet.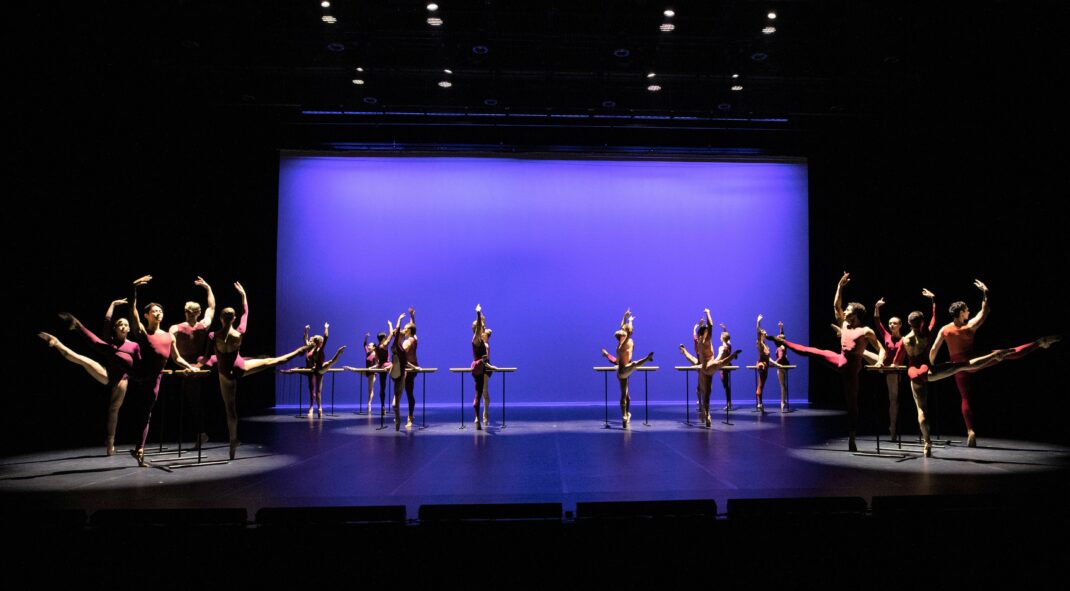 While it is hard to single out any one dancer, I was completely bowled over by the exceptional performance at the matinee I attended from Laura Tosar, who was recently promoted to soloist and was partnered on this occasion by David Power. Tosar has such a beautifully fluid body and technically could scarcely be faulted. But what was just brilliant was the way she was able to express her pleasure at performing. Yes, there was a smile on her face, but it was not a forced smile, just an expression of emotion and pleasure at being onstage, and that expression coursed through her whole body. I am so looking forward to seeing her perform again.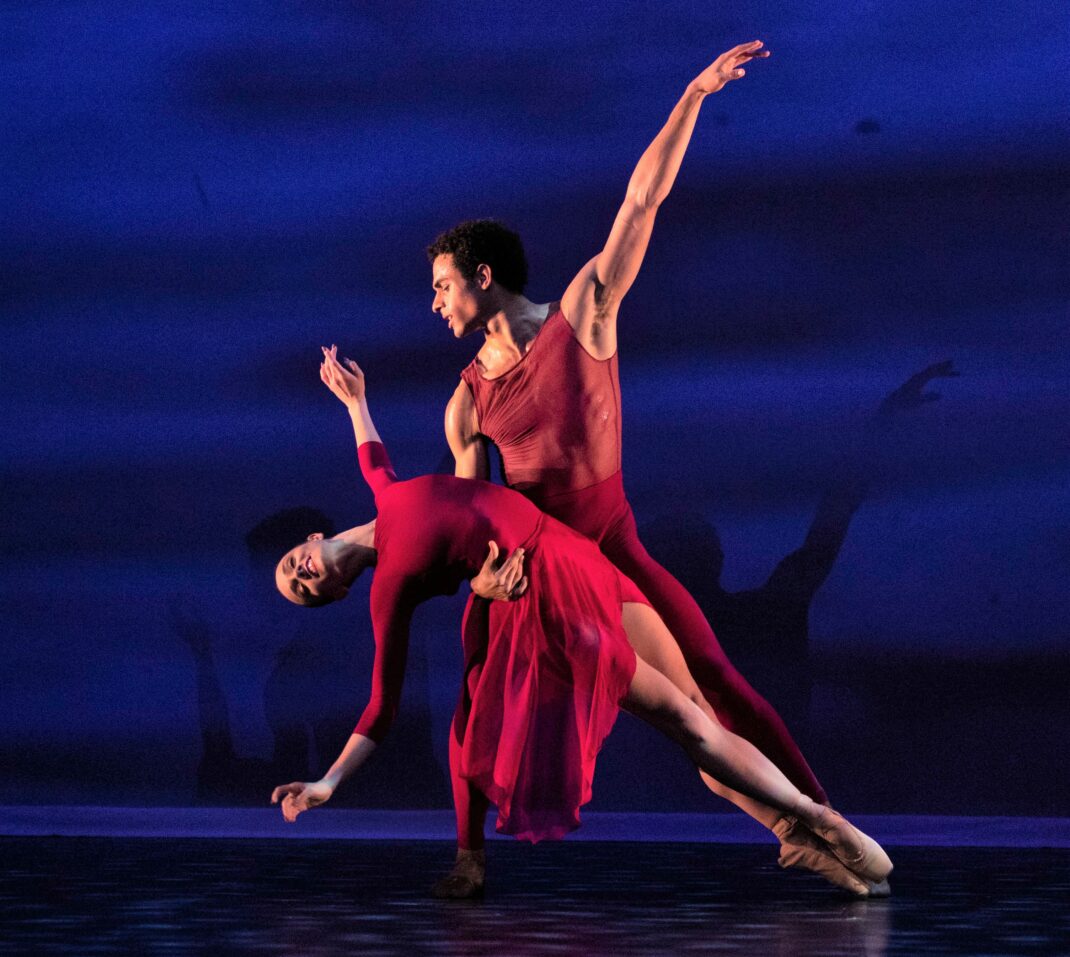 This triple bill was a mixed bag and it is always a thrill to watch Queensland Ballet take on the challenges that Bespoke offers. A program of works from Treklis, Lake and Horsman provides a panoply of challenges
Michelle Potter, 7 August 2022
Featured image: Dancers of Queensland Ballet in Greg Horsman's A Rhapsody in Motion, Queensland Ballet 2022. Photo: © David Kelly