16–18 September 2010. The Playhouse, Canberra Theatre Centre
One work saved (just) the Canberra program by Complexions Contemporary Ballet: Moonlight, a very brief solo for Desmond Richardson, co-artistic director of this New York-based company, and also its leading dancer. Richardson has a Mr Universe body with fabulously defined musculature and extraordinary flexibility. He used it to advantage in this solo.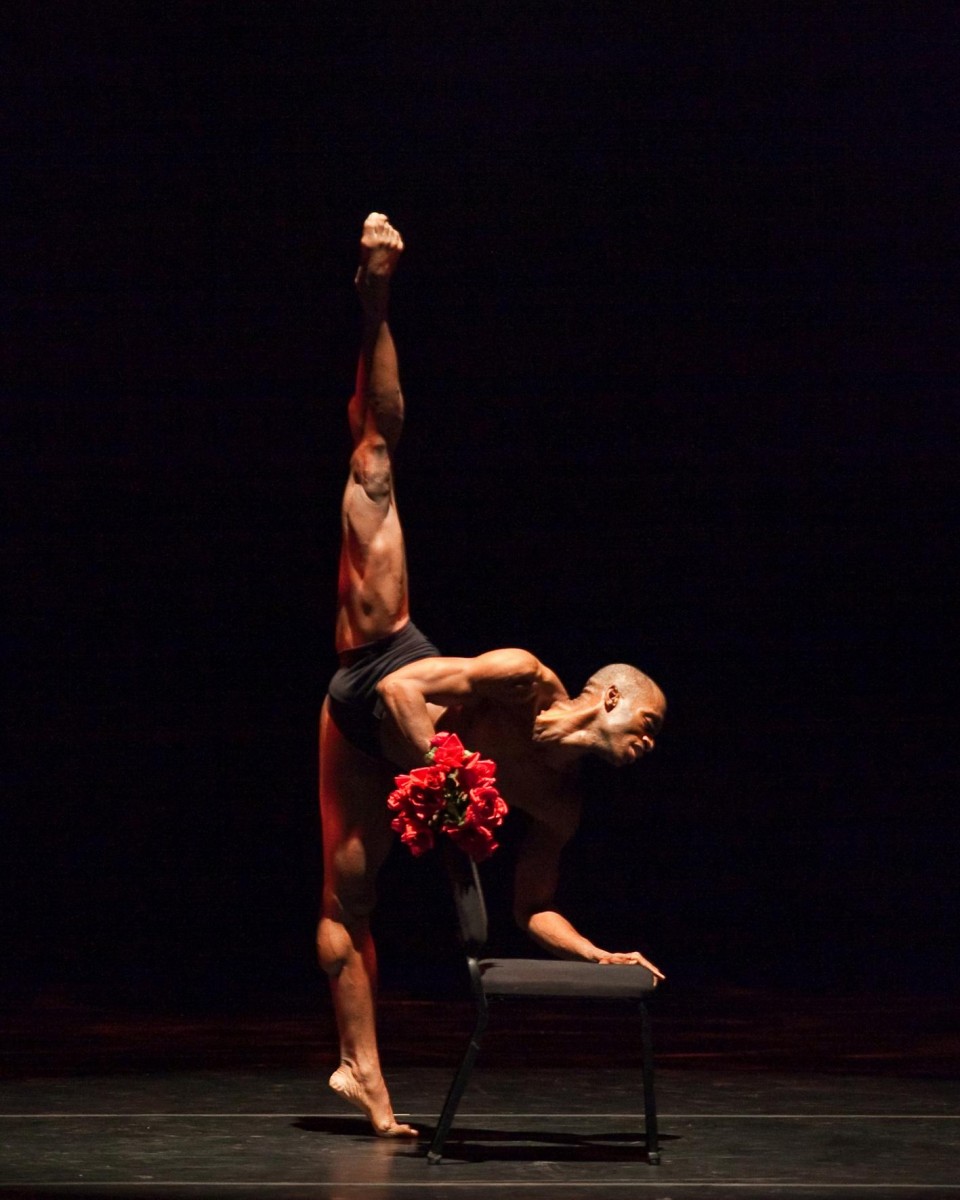 The work was not, however, listed in the printed program, even though it appeared to be a generic program for the whole Australian season, so I had to Google post-performance to discover that apparently Moonlight is part of a 25 minute ballet called FRAMES, made in 1992 by Dwight Rhoden, the other co-artistic director and main choreographer for Complexions. Rhoden also wrote the music, a song whose words were difficult to discern because the music was so loud (all through the evening) and sounded distorted from where I was sitting. I gathered though that Moonlight is about the demise of a relationship. But watching Richardson move was enough without wondering what the chair and bunch of roses, which were used as props, meant.
The other works on the program suffered, in my opinion, from choreography that contained a surfeit of arabesques, big jumps, dramatic poses and other steps designed to show off a particular kind of technique without any feeling for what happens between such steps, or for the need to balance showiness with subtlety or punchy-ness with smoothness. I felt often that the steps were fighting the dancers and as a result few of them seemed to 'own' the choreography in a physical sense.
The most disappointing for me was On Holiday, a work for four couples danced to songs made famous by Billie Holiday. I guess in my mind I was thinking of Twyla Tharp's Nine Sinatra Songs, a beautiful series of dances for seven couples and a benchmark for this kind of format of dancing to popular songs. But On Holiday had none of the sophistication and emotional impact that marks the Tharp work and nothing else to make it stand proudly alongside Nine Sinatra Songs or even Paul Taylor's Company B danced to songs from the Andrew Sisters.
The audience responded with gusto to the last work on the program, Rise, with its strong rhythmic base from music by the Irish rock group U2. Other works on the program were Moon over Jupiter danced by the full company to music by Rachmaninov and Moody Booty Blues danced by two women and three men to blues music by Roy Buchanan.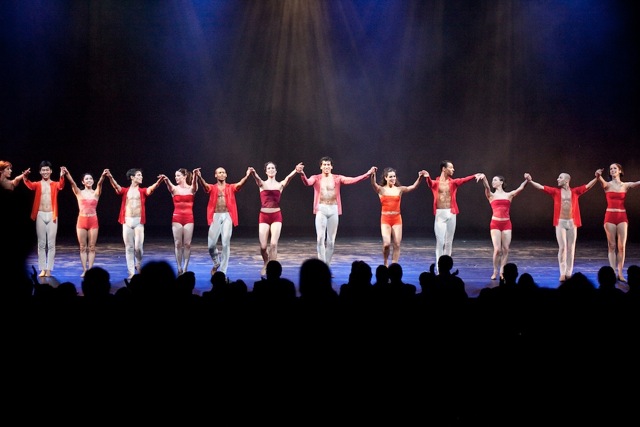 And to return to the printed program, casting was given for some of the works and was set out according to specific dates. But those dates all seemed to be in October and referred, therefore, only to the Sydney season. So what about Canberra and Perth audiences? For them there was (or will be in the case of Perth) no way of knowing which dancers were performing specific works. At $20 the program is very poor value. Some kind of (free) cast sheet for the night would have been helpful.
Michelle Potter, 16 September 2010