The current corona virus situation has given us many opportunities to see streamed productions from many of the world's best companies. Some have been thrilling, and have been works, or have involved casts, that I am unlikely to see outside this streaming arrangement. One or two, however, have left me wondering.
The Australian Ballet's decision to stream its 1986 production of Giselle was an odd one I thought. In the thirty-four years since 1986 much has changed in terms of filming techniques and in what we expect from dancers. I was underwhelmed in particular by the poor quality of the footage and I was not a fan of the characterisations of the leading characters, except perhaps by that of Paul de Masson as Hilarion. Techniques are stronger now as well.
It was also touted as Maina Gielgud's production, which it no doubt was even it was staged by Colin Peasley. But Gielgud had been director of the company for just a few years in 1986 and, having seen more recent productions that have involved her input, most recently in 2018 but also in 2015, her production has grown in so many ways. Could we not have had something closer to 2020? The 1986 recording was a poor choice.
Then there was Smuin Ballet's staging of Stanton Welch's Indigo. I have often wondered about Indigo made originally for Houston Ballet in 1999. Its title seemed curious: how do you make a ballet about a colour? Well of course the title referred to the colour of the costumes, although that is also something of a curiosity to my mind. That aside, I was really disappointed by Welch's choreography. It was filled with jerky staccato movements and I longed for a bit of lyrical relief. It also seemed to sit awkwardly, I thought, on the physiques of the Smuin dancers. But at least now I have seen it and needn't muse about the title any more.
Australian activity in New Zealand
It is interesting to note that two Australian choreographers are to have their work performed in the coming months by Royal New Zealand Ballet, which will shortly return to full-scale performing. Alice Topp's Aurum will be part of a mixed bill program called Venus Rising. The program is due to take place in August/September and will also feature works by Twyla Tharp, Andrea Schermoly, and Sarah Foster-Sproull.
See these links for my reviews of Aurum: Melbourne (2018), Sydney (2019). In both cases Aurum was part of a triple bill called Verve.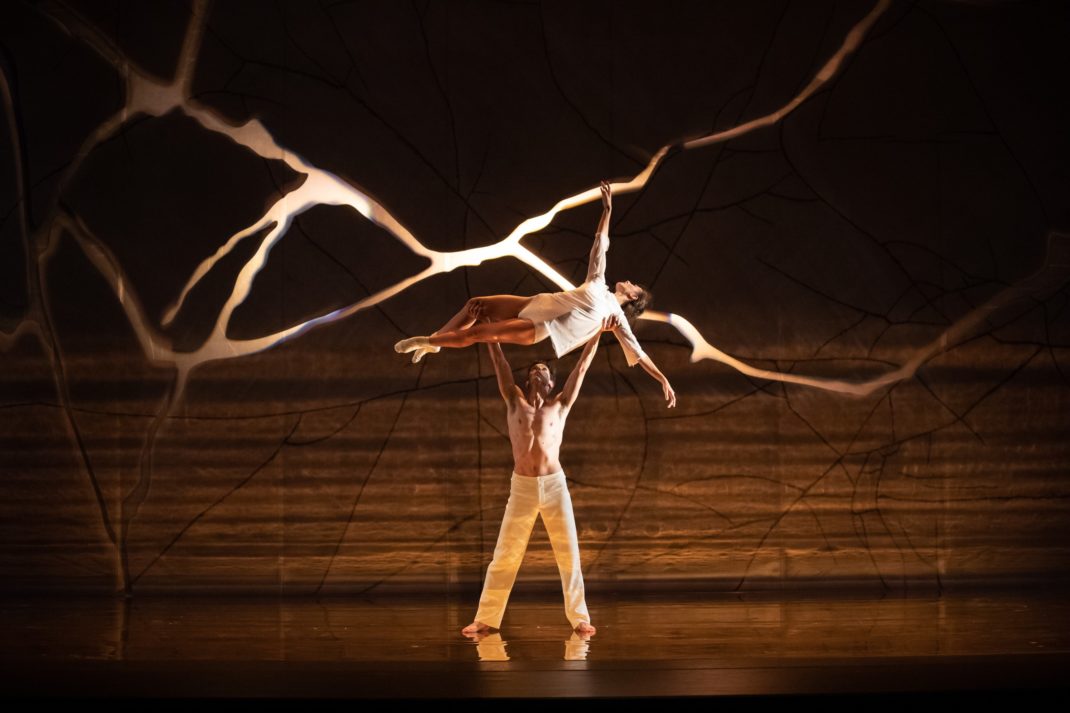 Later, in October through to December, Danielle Rowe, former principal with the Australian Ballet and now making a name for herself as a choreographer, will present her new Sleeping Beauty, also for Royal New Zealand Ballet.
For more information see the website of Royal New Zealand Ballet.
The closing date for nominations for the 2019 and 2020 Australian Dance Awards has been extended. These two sets of awards cover work presented in 2018 and 2019. The closing date is now 20 July. For further information and to nominate follow this link.
Michelle Potter, 30 June 2020
Featured image: Madeleine Eastoe and Kevin Jackson in Giselle. The Australian Ballet, 2015. Photo: © Jeff Busby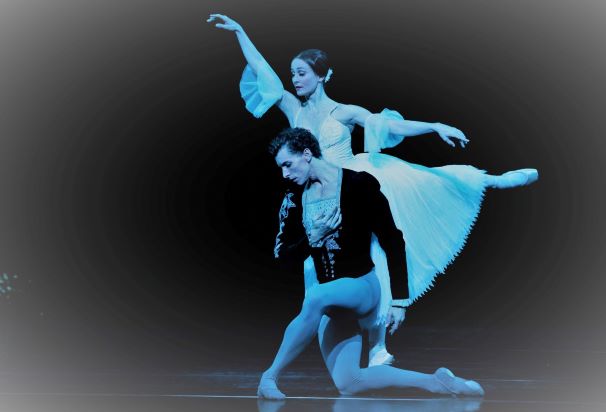 A little closer to 2020!