7 November 2018. Lyric Theatre, Queensland Performing Arts Centre, Brisbane
I thought I was reasonably familiar with the Nureyev production of Don Quixote, having seen the Australian Ballet's production multiple times. But no! What La Scala Ballet gave us on its first-ever tour to Australia seemed like a completely different ballet. It was a very European production, in part due to the set design by Raffaele Del Savio with its combination of architectural ruins and European-style architecture in the village square, not to mention its tavern scene at the beginning of Act III, and the quite beautiful, almost ruined wooden windmill in the Gypsy Encampment scene at the beginning of Act II.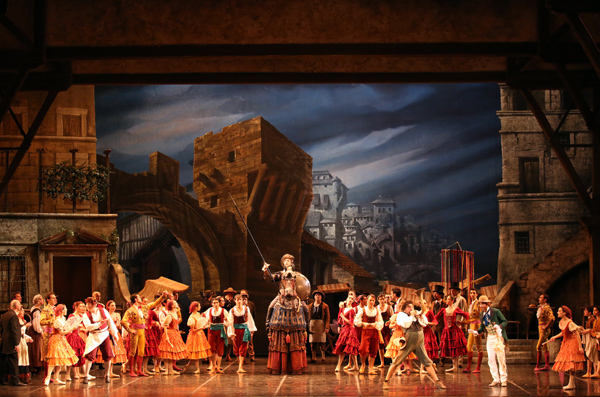 But it also had a lot to do with the approach of the dancers and their astonishing ability to engage with each other and with the audience throughout the ballet. This Don Quixote may have been about an eccentric gentleman and his adventures, but it was also about love and life and was filled with fun, happiness and interaction between people. We felt it all. We saw it all. And it seemed like we were part of it all.
There was also some spectacularly good dancing. The corps de ballet was brilliant in every scene whether dancing Spanish flavoured sections, as gypsies, or in classical formation. Their attention to detail and their unison dancing were truly impressive. But also especially impressive was the manner in which the dancers used the upper body—beautifully erect, elegant and centred in classical sections, but filled with passion and strength of characterisation at other times. And they looked out at us and invited us into their world.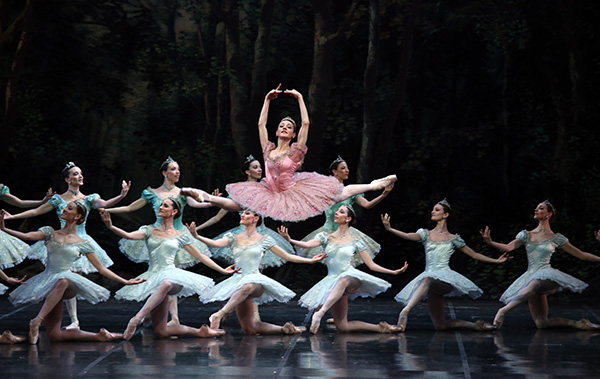 Most of the soloists gave stunning performances. Maria Celeste Losa as the Queen of the Dryads attacked those fouettés relevés into attitude in her solo with strength and glamour (and she followed up as the Bridesmaid in Act III showing off some wonderful grands jetés). Mattia Semperboni gave a powerful performance as the leading gypsy in Act II, and Marco Agostino was a fiery Espada. I also enjoyed the way Gamache was played by Riccardo Massimi. He was foppish without being pathetically so.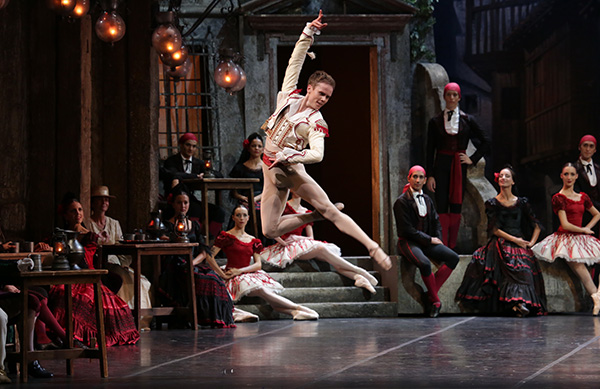 Of the principal roles both Nicoletta Manni as Kitri and Leonid Sarafanov as Basilio, the two young lovers, danced superbly and acted their parts beautifully, even sexily at times. Manni has an astonishing ability to balance in arabesque and to turn and jump in a spectacular manner. Sarafanov has a very finely sculpted body and his landings from jumps were the quietest I have encountered for some time. The role of Don Quixote was danced by Giuseppe Conte and I think it was perhaps his performance that really made me feel I was watching a whole new ballet. He played the role as a slightly distant eccentric rather than with the Helpmann-esque demand that we take notice of him and no one else. Conte was truly quixotic.
This was a spectacularly good production from an outstanding company of artists.
Michelle Potter, 9 November 2018
Featured image: Nicoletta Manni as Kitri in Don Quixote Act I, La Scala Ballet. Photo: Marco Brescia & Rudy Amisano. Courtesy Teatro alla Scala