11 August 2023. Arc Cinema, National Film and Sound Archive, Canberra
Kiku, a film choreographed and directed by Japanese-Australian artist Natsuko Yonezawa of Itazura Co, had its premiere showing on 11 August to a sold-out, very enthusiastic audience at the National Film and Sound Archive's Arc Cinema. I was taken aback when I realised the theatre was chock-a-block. I have never seen that theatre so crowded!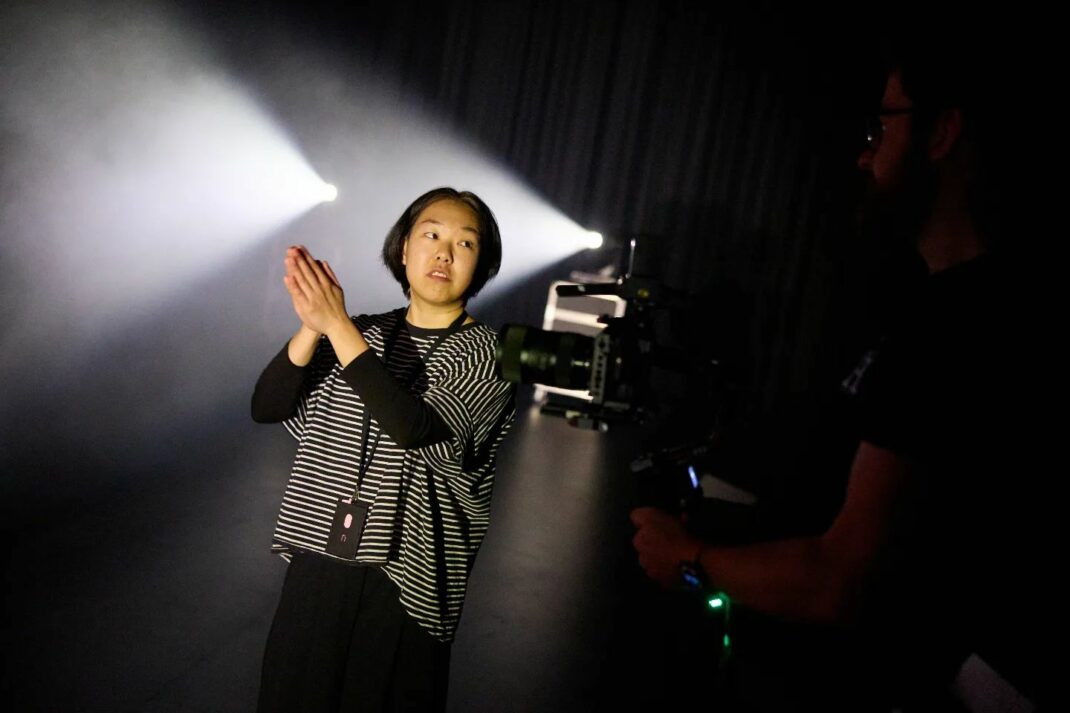 Kiku was danced by six women aged between 59 and 74—Suzannah Salojarvi, Vilaisan Campbell, Jane Ingall, Anne Embry, Sue Andrews, and Julie (Jules) Rickwood. It set out to examine the notion of ageing and, in particular, the individual journeys of each of the dancers across the decades of their lives. It began with constantly changing groupings of the six dancers in which they linked up with each other in a variety of ways, most often using arms and hands to wrap themselves around each other, or to extend the space each grouping occupied.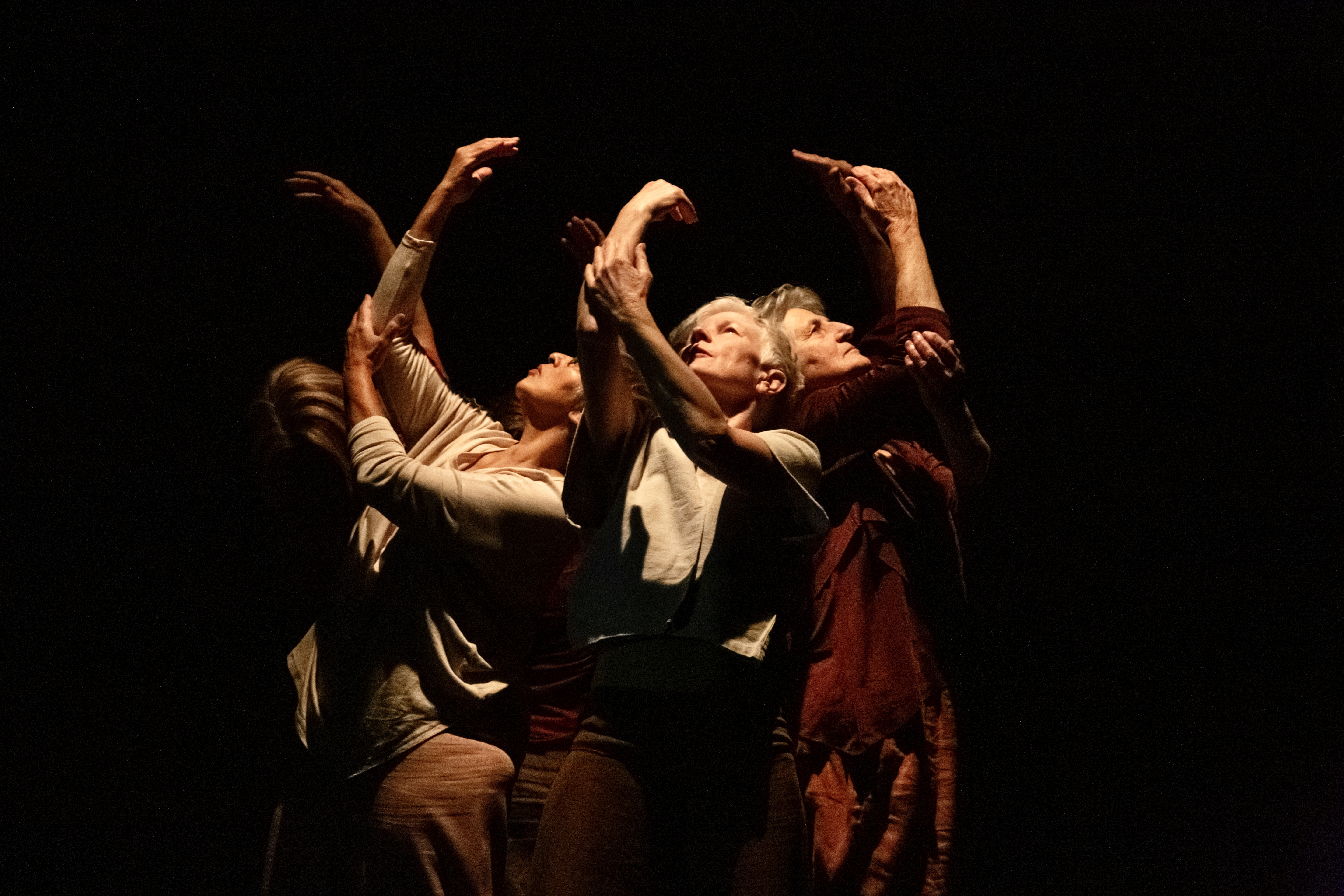 Throughout the work, the dancers often held their hands together at the wrist and then, keeping the wrists touching, opened their hands and spread their fingers as if a flower was blooming. The word 'kiku' in Japanese means 'listen' and/or 'chrysanthemum', but perhaps even more relevant in relation to this work is the fact that Yonezawa was inspired not just by the concept of ageing, but by Makoto Azuma, a Japanese flower artist and botanical sculptor. In his work, I discovered, Azuma groups flowers together so that they merge with each other, twisting this way and that. Yonezawa worked in a similar fashion with her dancers.
Following the opening group sections, each dancer had a solo. But following those solos, the dancers began regrouping in various arrangements. I was especially taken by a section that seemed to be in 3D as three groups, each consisting of two dancers, took up positions along a horizontal line in the performing space. The eyes of the audience were able to follow a line to a vanishing point as each group grew smaller along the line. Videographer was Trent Houssenloge and lighting designer was Craig Dear. Both added exceptional effects to the work.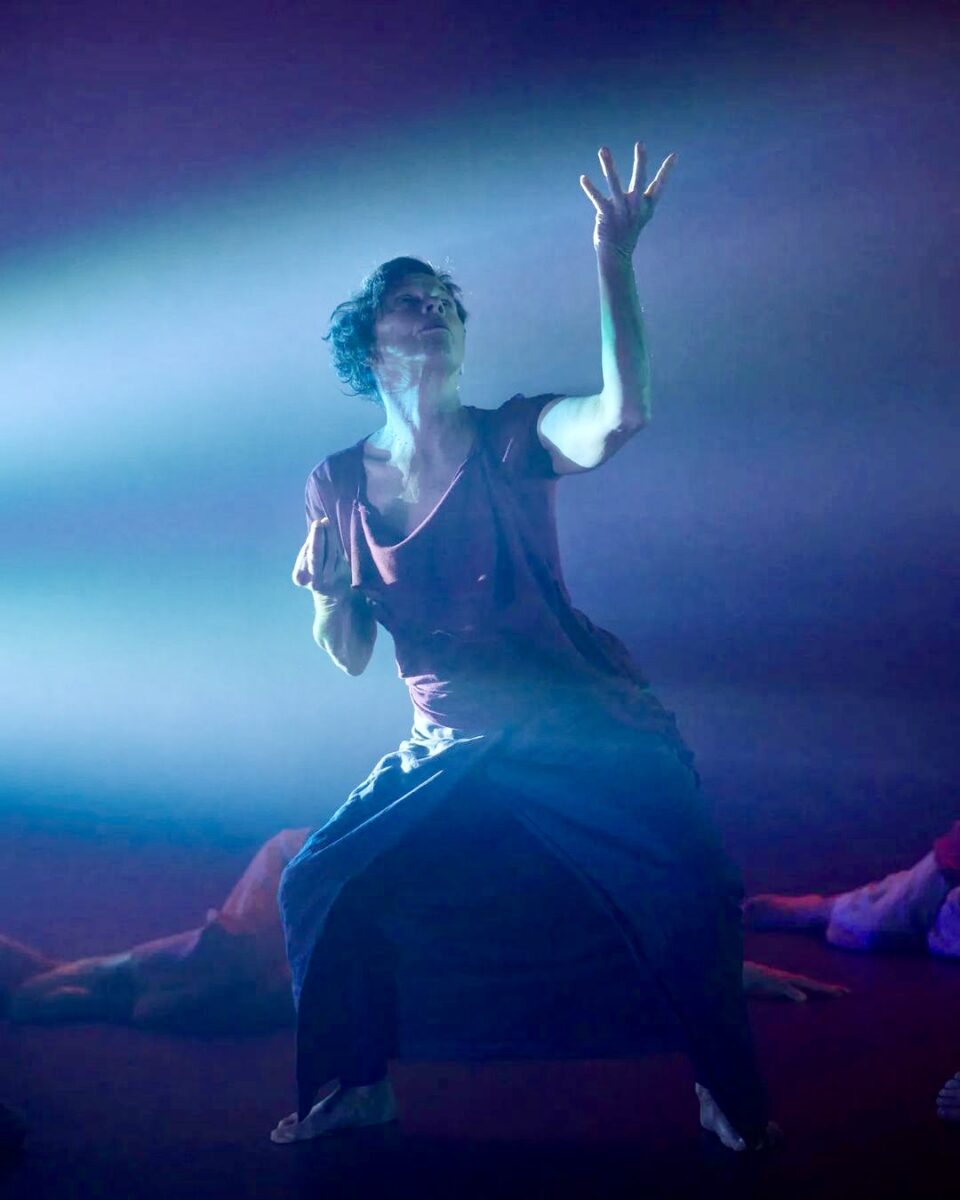 Kiku was danced to a commissioned soundtrack from Rebecca Hilliard sung by members of the ANU Chamber Choir and Luminescence Children's Choir.
The film was followed by a documentary created in the homes of the six dancers. In this short documentary the dancers explained in words something of their journey through life, and their approach to dance and ageing. The documentary was also beautifully filmed with the occasional look beyond the dancers to items within or outside the homes—two galahs drinking from a birdbath, a close-up of sunflowers, for example. The evening finished with a Q & A session moderated by Marlēné Claudine Radice, a composer and performer who acted as MC throughout the evening.
Despite the documentary and Q & A, which had their interesting moments, it was Kiku the film that was the highlight of the night. It was a stunning creation and one that developed the art of collaboration to an exceptional level.
Michelle Potter, 12 August 2023
Featured image: The six dancers in Kiku. Photo: © Lorna Sim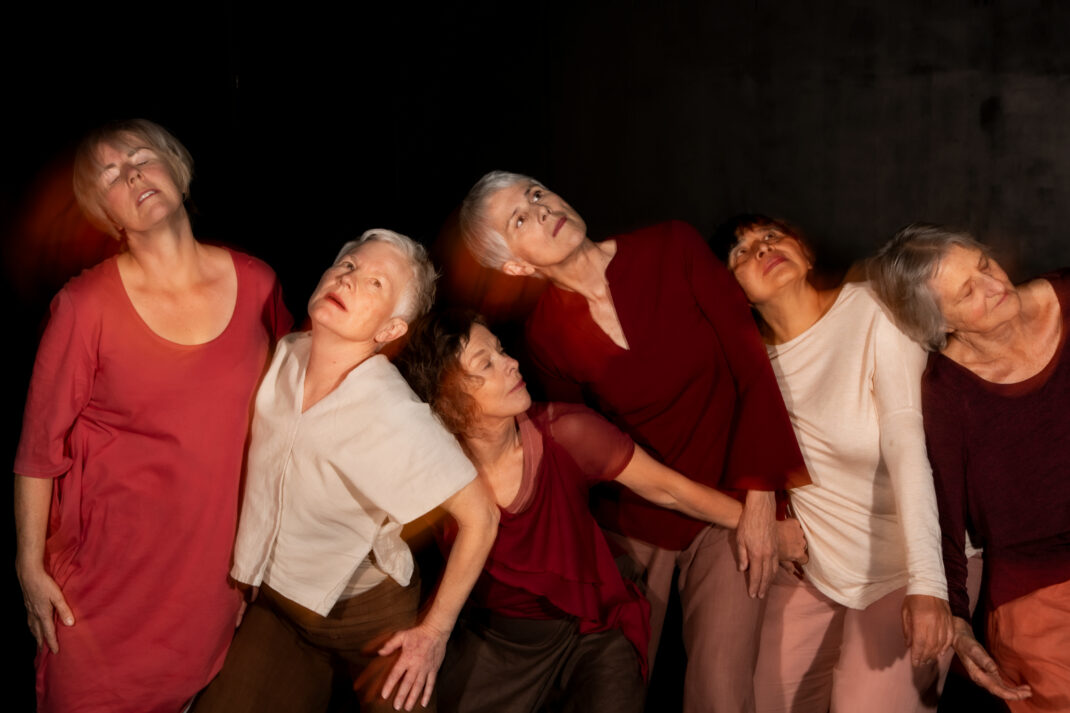 Miscellaneous matters
Itazura means 'mischief' in Japanese. According to Yonezawa, Itazura Co is 'the home of mischievous performance art'.
Kiku is the last work Natsuko Yonezawa will make in Australia for the moment. She is about to head to London where she will undertake a Master's degree in Performance: Design and Practice at Central Saint Martins, University of the Arts.