29 June 2019. State Theatre, Victorian Arts Centre
This production was yet another re-imagining of Swan Lake. It centres, we are told, on the choice between good and evil and on connections to our childhood fears and nightmares, all against 'a Machiavellian family backdrop'. It began with a short film clip in which the story we were to see on stage unfolded before us as moving image. Although I baulked slightly at the robotic depiction of the King and Queen, and at the von Rothbart/Black Swan/evil character with her black sunglasses, lovely to watch were the Prince as a little boy playing with his fair-haired companion dressed all in white (the future Odette/White Swan), and the dark haired child dressed in black (the future Odile/Black Swan) who tried to intervene.
The work closed dramatically and had me on the edge of my seat as a large dark cloth swirled across the stage engulfing the dead bodies that lay there.
In between the opening and closing scenes it was a different matter. The storyline was easy to follow, there was some good strong dancing, and one or two characters stood out for me. I especially admired the dancing and acting of Daniele Delvecchio as the Prince's Confidant (Benno figure?). And I admired the stage presence and 'architectural' choreography of the Black Swan and the Archangels of Darkness who often accompanied her.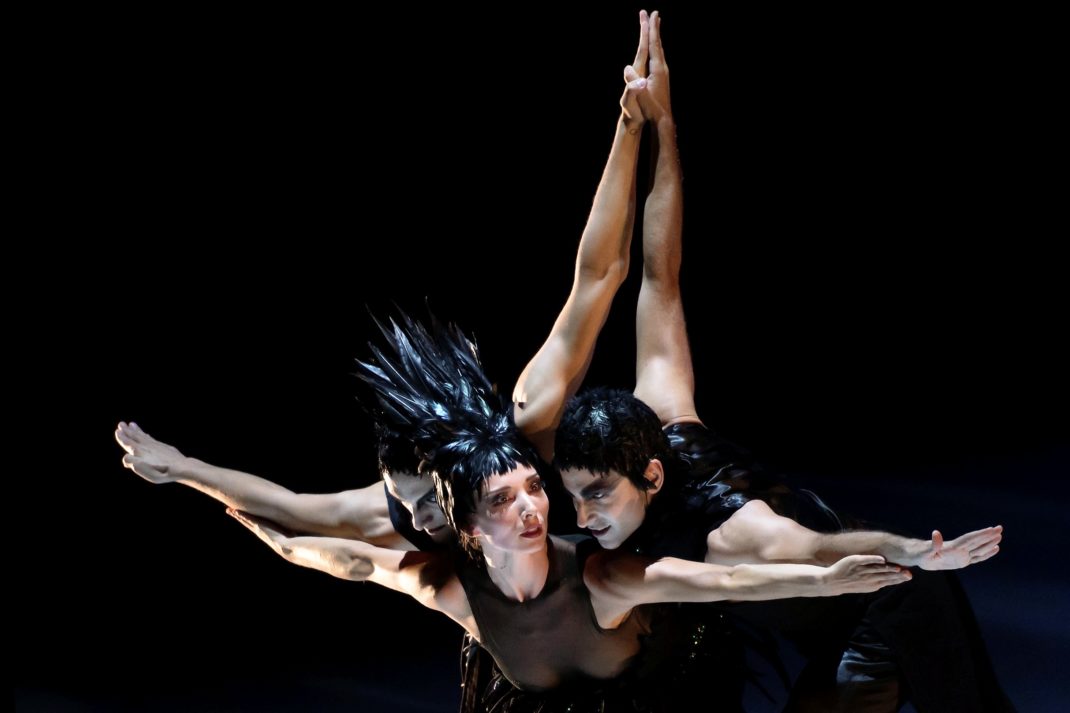 But I truly disliked the way the Prince seemed so goofy, standing there with bent shoulders and head down. Yes, his father was trying to make a man of him, the notes tell us, but I wished he could have been a little more princely in bearing. On the whole I found the choreography quite bland and I also found the way Tchaikovsky score was chopped around a little hard to take.
Still it's always interesting to see a new take on an old classic. Some are just better than others.
Michelle Potter, 4 July 2019
Featured image: Dancers of the Monte Carlo Ballet in LAC, 2019. Photo: © Alice Blangero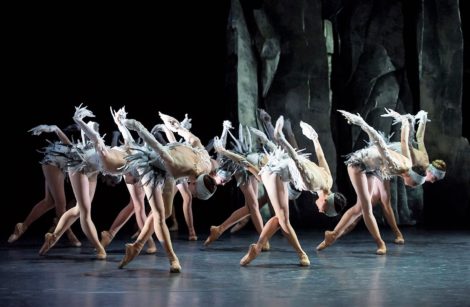 Please consider supporting my Australian Cultural Fund project to raise money to have hi-res images made for my book on the career of designer Kristian Fredrikson, which is heading towards publication. See the project, which closes on 30 July 2019, at this link. Donations are tax deductible. [Update 1 August 2019: Project closed]