12 April 2014 (matinee) and 19 April 2014 (evening), Joan Sutherland Theatre, Sydney Opera House
Having an Australian Ballet subscription ticket to a mid season matinee in Sydney has its benefits. Since most shows open in Melbourne by the time any show reaches Sydney early problems have usually been fixed. It is often an occasion too to see younger artists in major roles. I have a very clear memory of seeing Madeleine Eastoe (several years ago now) making her debut in Romeo and Juliet. A wonderful performance.
However, it often also means that I get a lack lustre performance as the season winds to an end. Such was the case with the first performance of Kenneth MacMillan's Manon I saw this season. Leanne Stojmenov and Daniel Gaudiello danced well enough but struggled, I thought, with a cast that for the most part didn't seem the slightest bit involved.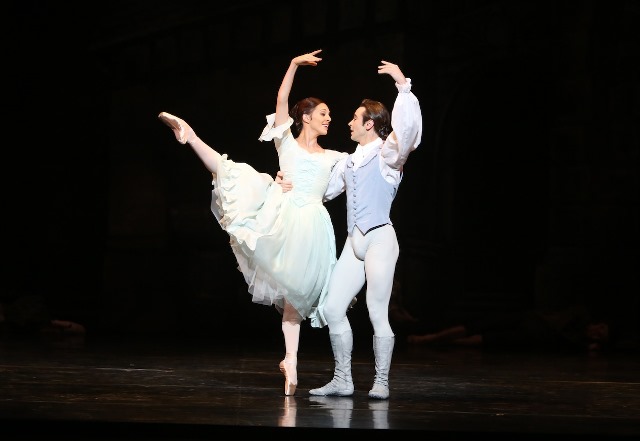 The second show I saw, however, made up for it all. My thoughts on this performance, which featured guest artists Alina Cojocaru and Johan Kobborg as Manon and des Grieux respectively, appear on DanceTabs at this link.
Michelle Potter, 22 April 2014