18 October 2017 (matinee), State Theatre, Arts Centre, Melbourne
Choreography: Wayne McGregor
Visual concept: Olafur Eliasson
Music: Jamie XX
Inspired by The Tree of Codes, a novel/artwork by Jonathan Safran Foer
It is absolutely undeniable that Tree of Codes, a dance highlight at the 2017 Melbourne Festival, is an astonishing act of collaboration. I sat through the entire 70 minutes of the show wondering about those scrims, mirrored screens, arches of light that seemed also to be caves, and the final huge metal structure with revolving cut-out circles of glass/perspex/something that reminded me (partially or at times anyway) of an art deco doorway and a Tiffany lamp all rolled into one. I have never really seen such theatrically in visual design. And the design included lighting that spread its way around the stage and the auditorium, in many shapes and colours and patterns and even made the stage appear to tilt forward and back at times (at least I think it happened via the lighting). Into all this, 14 dancers—two from the Paris Opera Ballet, 11 from Company Wayne McGregor, and guest artist Mara Galeazzi—wove their way through McGregor's highly physical choreography to the very loud, sometimes melodic, sometimes driving score by Jamie XX.
In retrospect I can't help wondering why I didn't get visual and aural indigestion from what seemed to be a surfeit of elements. But I didn't. The elements came together well, although in a way that was often puzzling. How did it happen, what were the technical aspects of it? It was so spectacular and unusual that it was impossible not to wonder and wonder.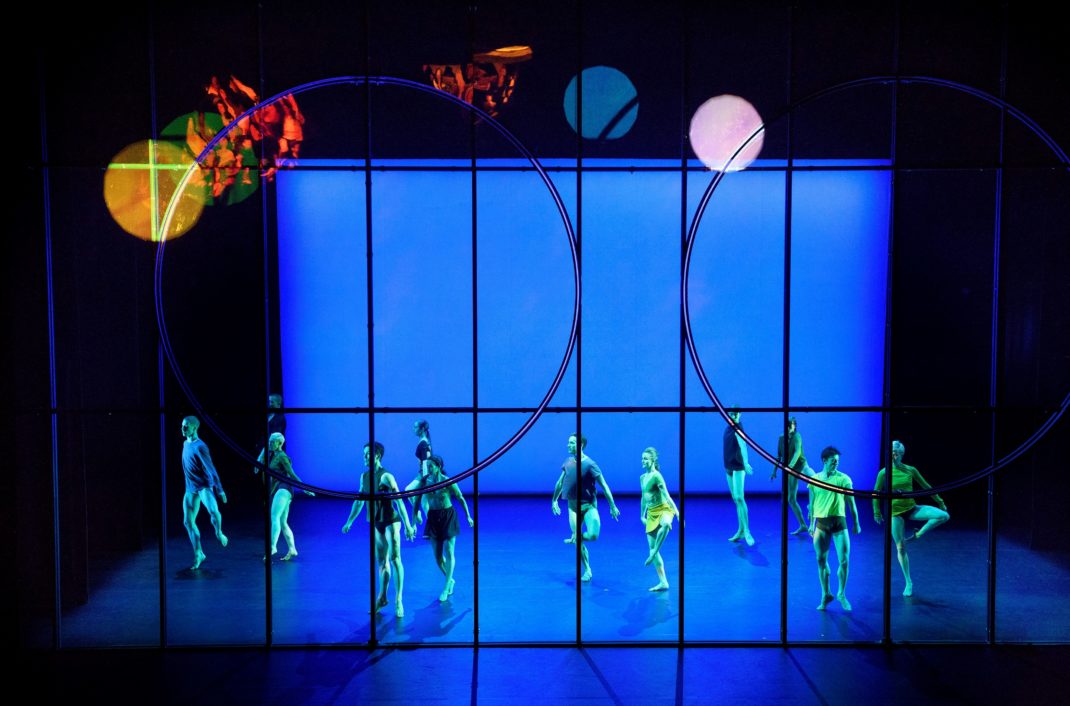 Despite the colour and sound, the most interesting moments for me came from the dancers. I especially enjoyed the work of Lucie Fenwick from the Paris Opera Ballet and Daniela Neugebauer from Company Wayne McGregor. They were outstanding individually, especially Fenwick who danced on pointe but who made dancing on pointe so à la McGregor. But there was a magnificent section towards the end where they danced a dialogue with each other, interacting with such joyous momentum that they pretty much stole the show. Of the men I admired the extraordinarily fluid movement of Jacob O'Connell of Company Wayne McGregor. But my favourites should be seen as just that, my pick. Every dancer accomplished the tasks set with power and unbelievable energy.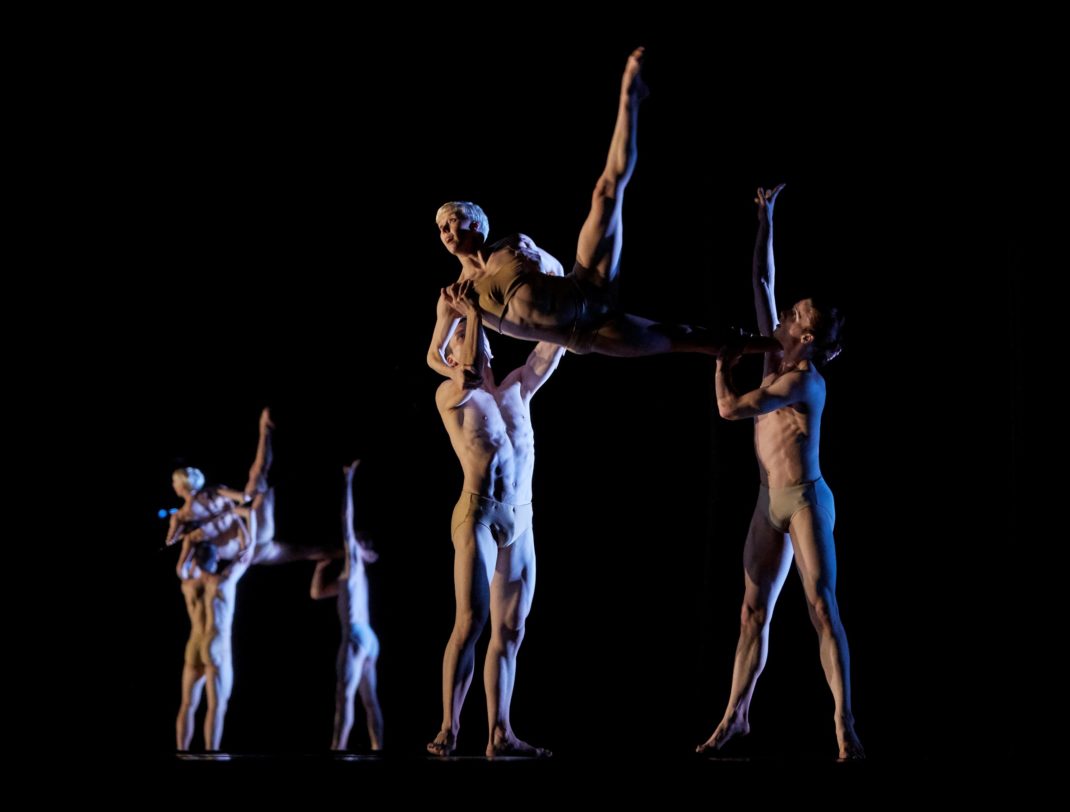 Tree of Codes is perhaps not the masterpiece that the media releases would have us believe. In terms of McGregor's work that I have seen to date, Woolf Works continues to stand out, as do some of his shorter works made for the Royal Ballet and his FAR for Random Dance. But Tree of Codes was more than entertaining and has set the bar high as an extraordinary collaborative work.
Michelle Potter, 21 October 2017
Featured image: Tree of Codes. Photo: © Ravi Deepres