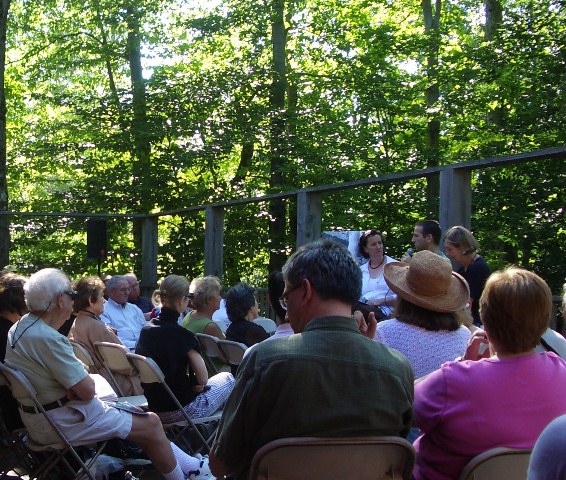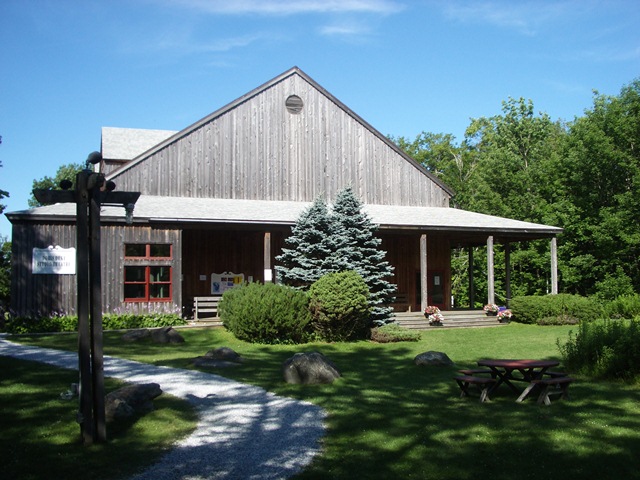 In 2007, during time spent working in the United States, I had the pleasure of being invited to the Jacob's Pillow Dance Festival to sit on a panel with Gideon Obarzanek, whose company Chunky Move was showing his very popular I want to dance better at parties at the Pillow that year. You can just see us in the top left image (left to right: the presenter, Obarzanek and myself)) in the background over the heads of the audience, a good sized one and one that was definitely interested in the state of dance on the other side of the world.

The session was part of the Pillow's 'Pillow Talk' series held regularly during the Festival on the deck space of the beautiful red barn known as Blake's Barn. The 18th century barn, seen in the image below, was a gift to the Pillow from the American dancer and choreographer Marge Champion and named in memory of her son Blake. It was moved from its former location in Stockbridge, Massachusetts in the 1990s. Blake's Barn is just one of the lovely buildings on the Pillow site in the stunning countryside of the Berkshire Hills in Massachusetts. The Doris Duke Studio Theatre and part of the outdoor area are pictured below the Blake's Barn image.

I have been reminded of the occasion of the Pillow Talk, and of the Pillow itself, several times recently while watching (from afar) the program for 2012 take shape. This year Australia is represented by the Brisbane-based circus arts ensemble, Circa, and by Stanton Welch. A brand new work from Welch will be presented by the Joffrey Ballet of Chicago.
The Pillow has extensive dance archives, also housed in Blake's Barn, and the section of its website called 'Jacob's Pillow Dance Interactive' is a model for making archival film clips accessible to all. Many hours can be spent watching these little snippets of dance. Here are links to two, vastly different in style and indicative of the broad approach of the Jacob's Pillow Dance Festival: the irrepressible Twyla Tharp in a community-style undertaking in 2001; and Cynthia Gregory, with her beautifully expressive port de bras—such a sweep through space—in a re-creation in 1982 of a work by Ruth St Denis. The still images at the end of each clip are often outstanding shots too.
Michelle Potter, 20 April 2012