Alan Alder, who has died in Perth at the age of 82, was born in Canberra of Scottish/Australian parentage. In Canberra he initially studied tap and Scottish highland dancing with June Hammond. Later, while at Canberra High School, he took ballet lessons with Barbara Todd, a former Sadler's Wells Ballet soloist who had come to Canberra when her husband took up an appointment at the Australian National University.
Winning a scholarship to the Royal Ballet School in 1957, he studied there for a short time, largely with Harold Turner, before joining the Covent Garden Opera Ballet, where he worked for the next twelve months. His experiences with that company included dancing in productions featuring artist such as Joan Sutherland and Maria Callas. 'It was an incredible education I had in that one year,' he recalled in an oral history interview conducted in 1999.
In 1958 Alder joined the Sadler's Wells Royal Ballet. He was promoted to soloist and toured extensively with the company throughout Europe, Australia, New Zealand, Japan, and South Africa over the next four years. His touring schedule included the 1958-59 tour to Australia and New Zealand. Of his experiences on tour in Australia he recalled, in addition to the variety of roles he performed, a total blackout in Sydney's Empire Theatre. 'There was John Field onstage with hurricane lamps rehearsing the swans in the second act of Swan Lake,' he said. He also remembers 'Midnight Matinees' towards the end of the Australian tour, which were fundraisers for victims of bush fires that devastated areas of Australia in 1958.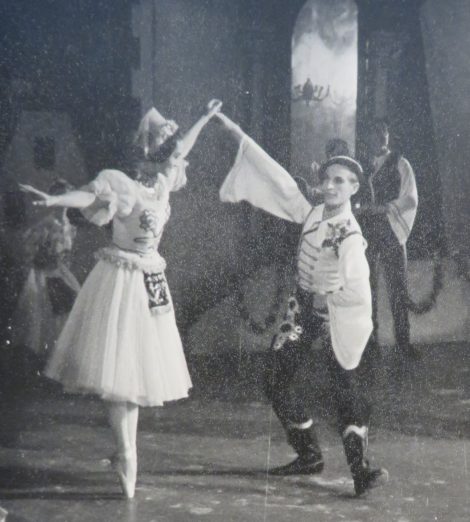 At the invitation of Peggy van Praagh, Alder returned to Australia in 1963 to join the Australian Ballet as a senior soloist. He was promoted to principal artist in 1969, and later was a guest artist with the company from 1978 to 1980. With the Australian Ballet Alder danced many principal roles in a wide selection of ballets. He scored particular success as Alain in La Fille mal gardée, a role he danced initially with the Royal Ballet in 1961, and again with the Australian Ballet on many occasions from 1968 onwards. But other works, new and old, in which he took leading roles included Melbourne Cup, Threshold, Sebastian, Giselle, Pineapple Poll, Lady and the Fool, Othello, Romeo and Juliet, Yugen, and Carmen.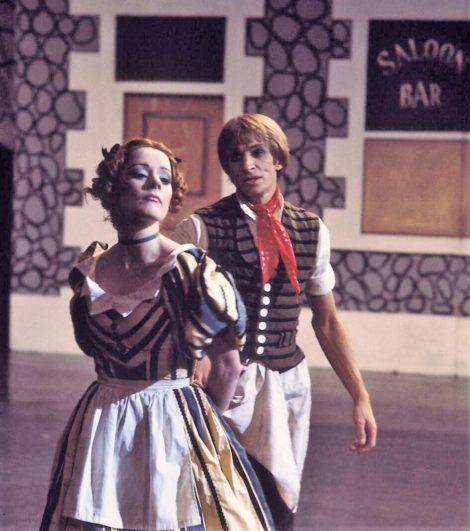 Alder married fellow dancer Lucette Aldous in 1972. In the mid 1970s both Alder and Aldous were invited by the Russian ministry of culture to study teaching methods in the USSR. In St Petersburg they studied Boris Kniaseff's floor barre and the Vaganova system of training. The opportunity to visit Russia came at a time when the Department of Foreign Affairs and Trade had just signed a cultural agreement with the USSR and Alder and Aldous were the first Australians to go to Russia under that agreement. Alder recalled:
'We gained tremendous insight into the ideology of Agrippina Vaganova and also, in the short amount of time we had, we crammed as much as we could into learning on our bodies how to pass on that system, not necessarily just the choreography of the actual exercises, the enchainments, but the reason behind doing them.'
Following his departure from the Australian Ballet in 1980, Alder took up part-time teaching with Dame Margaret Scott and Anne Woolliams. In 1983 he was appointed to head up the dance department at the Western Australia Academy of Performing Arts, Edith Cowan University, a position he held until 1991. He then took up a teaching position at the Perth Graduate College of Dance. His involvement with Ausdance (WA) began in 1987 and his contribution to that organisation was recognised with a life membership.
In 2004, Alder and Aldous were jointly recognised as State Living Treasures by the Government of Western Australia. The citation included the words 'outstanding contribution to dance' and 'dedication as advocates for the development of dance in Western Australia.'
Alan Richard Alder. Born Canberra, 14 September 1937; died Perth, 15 July 2019
Featured image: Alan Alder as Hakuryo the Fisherman in Yugen. The Australian Ballet, 1965. Photo: Walter Stringer. National Library of Australia.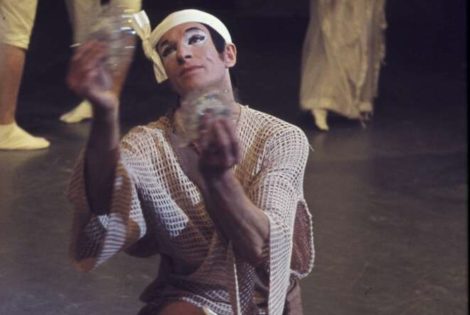 Michelle Potter, 15 July 2019