Art must prevail
In the second week of offerings in Queensland Ballet's 60 dancers: 60 stories, what is there not to like about 'Self Portrait' by Chiara Gonzalez—seen above in the featured image? As for the floor cloth by the time she had finished dancing—well, eat your heart out Jackson Pollock! And I loved that her take on the theme of love—her deep love for art, including its creation—was somewhat different from most of the other approaches.
But then there's Victor Estévez in the male solo from Act I of Swan Lake, including a brief appearance by Mia Heathcote as Odette. Only in Australia could there be a Hills Hoist in the setting! Even the escape to the park, so there was space to execute a series of grands jetés, had a very Australian bandstand in view. Oh, and Estévez danced beautifully of course.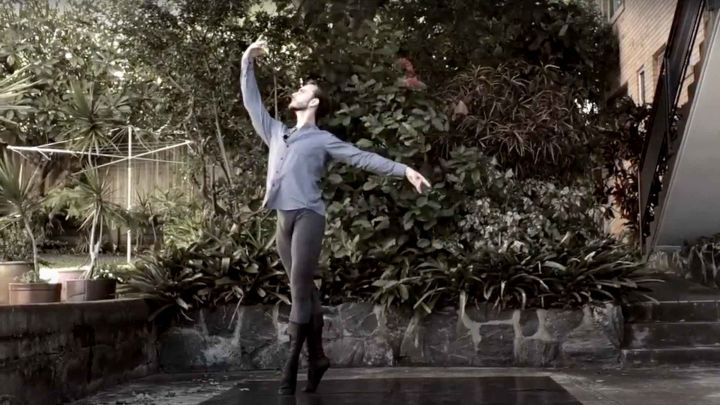 As with week 1, I loved the changing backgrounds: the sea, the sky, the lakes, the parks, the backyards, the interiors and so forth. Neneka Yoshida almost made me cry when I read her note about looking up at the sky, and I loved the reflections in Lina Kim's beautiful dance through the landscape in her 'Come with'. But then I couldn't help laughing at the fun that Patricio Revé, Oscar Delbao and Charlie Slater were having in 'Comrades'. Some great unison dancing there as well.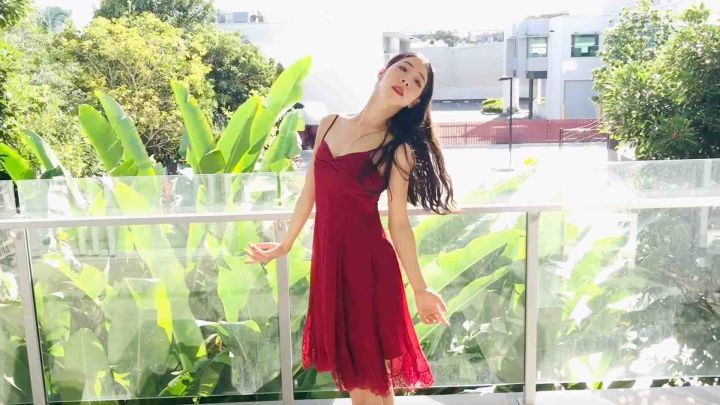 Musically too the series is a treat with such beautiful playing by the members of Queensland Ballet's music team who have not only played accompaniments but even, in some cases, offered their own original creations for use in the project.
Again my comments are very personal and I have mentioned just a few from week 2. Take a look. It's worth it. 60 dancers: 60 stories
Michelle Potter, 16 June 2020
Featured image: Chiara Gonzalez in 'Self Portrait'. Queensland Ballet's 60 dancers: 60 stories, 2020.