Dr Cathy Adamek thinks it is time for regional re-engagement in dance. Adamek, who has had an extraordinarily diverse career across art forms to date, has just been appointed Director, Ausdance ACT. Her long-term vision is for making connections, including eventually establishing touring initiatives, initially between independent artists working in South Australia and the ACT. This aspect of a much wider vision seems very much like a 'seize the moment' one. On the one hand there are Adamek's strong connections with Adelaide and, on the other, in the current COVID 19 situation the Adelaide-Canberra 'bubble' already exists even as borders with some other states and territories remain closed. It is also just the kind of initiative Canberra artists need.
Adamek began her dance life learning ballet in Adelaide with Joanna Priest and Sheila Laing. She was accepted into WAAPA to continue dance studies at tertiary level but an injury forced her to move to acting. Adamek eventually continued her training at NIDA and the Webber Douglas Academy of Dramatic Art in London and, with the addition of a strong musical background since childhood, she has pursued a career across dance, physical theatre, choreography, film, and electronic music, and has acted as a voice-over in various situations. She completed her PhD in 2017 at the University of South Australia. Her thesis, entitled Adelaide Dance Music Culture: Late 1980s–Early 1990s, reflected her interest in connecting with new music as well as her experiences on the dance floor in 'the second summer of love'. A recent residency at Dance Hub SA saw her working on a piece called Open Bliss, a development from her PhD research and one of several of her personal choreographies. She has tutored at various institutions and most recently has been President of Ausdance SA. With her diverse background she describes herself as a 'creative producer'.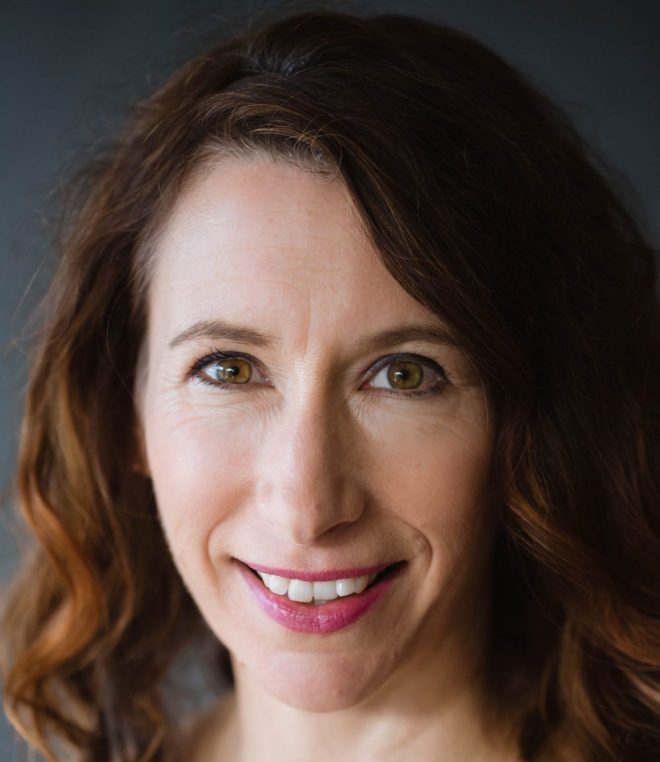 Along with her interest in establishing regional re-engagement, Adamek says that her aim in her new position in Canberra is basically to serve the needs of Ausdance. 'I have had 25 years of working in the arts,' she says 'now I want to work to help others in the dance community. I also have a particular interest in turning dance works into film and to extending that interest out to schools where there is a need for different perspectives and training.' She also has a particular passion for ensuring that dance is developed from a dramaturgical point of view. This interest, she says, grew from her background at NIDA in the 1990s. 'It was a hybrid era,' she says, 'when art forms were brought together. I want to present dance in a theatrical way. It has to be a journey in movement and with logic and theatricality.'
Why Canberra I wonder? I suggest to her that it doesn't always have a strong profile to many outside the city. 'It's a lot like "secret Adelaide", she counters. 'Besides, I love travelling, I love going to new places. Canberra sits between those beautiful mountains. It has the Gallery and other collecting institutions. I had no hesitation.'
Like many arts organisations, Ausdance ACT has struggled a little in recent times. Cathy Adamek could well be the one to deliver its rejuvenation.
Michelle Potter, 14 October 2020
Featured image: A moment from Open Bliss, 2019. Photo: © Alex Waite-Mitchell