What a pleasure it was to learn that Ako Kondo had been promoted to principal with the Australian Ballet, although I am not surprised. She was my pick in the category 'Most Outstanding Dancer' in the 2014 Critics' Survey for Dance Australia. 'Her technical skills are breathtaking,' I wrote and I recall seeing her as Kitri in the the Dancers Company production of Don Quixote in 2011 when I wrote in The Canberra Times that she gave 'a stellar performance'. I look forward to more. For other comments see the tag Ako Kondo.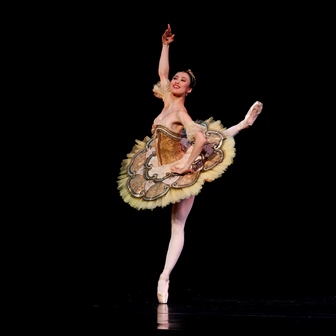 Green Room Awards: James Batchelor
It was good to see Canberran James Batchelor take out a 2015 Green Room Award just recently. Batchelor was a joint winner in the category 'Concept and Realisation' for his work Island. Congratulations to Batchelor and his team. A well deserved award. Island received a Canberra Critics' Circle Award last year and is long-listed for a 2015 Australian Dance Award in the category Outstanding Achievement in Independent Dance.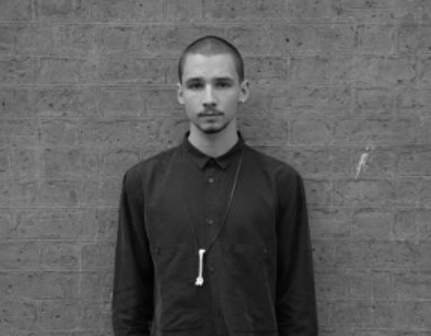 Here is a link to my review of Island, written after it was performed in Canberra last year.
The Dance: Benjamin Shine
The Canberra Centre, the city's central shopping mall, has installed an exhibition called The Dance. The work of Benjamin Shine, it is an entrancing take on store models, positioned as it is outside the fashion floor of David Jones. It looks gorgeous. An article in The Canberra Times explains its genesis.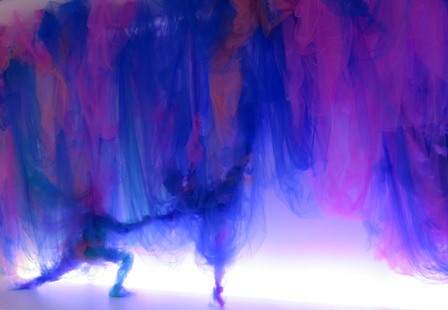 What a surprise to receive a piece of verse as comment! See comments on Yugen and headdresses.
'Celebrating half-century of dance,' preview of Elizabeth Cameron Dalman's Fortuity. The Canberra Times, 18 April 2015, Panorama p. 12. Online version
Michelle Potter, 30 April 2015