Lake March. Australian Dance Party
Canberra's dance companies, large and small, have always been good at making site specific works, especially in outdoor venues. The city lends itself well to such events. Canberra dance-goers will remember exceptional performances in outdoor venues from past companies such as Meryl Tankard Company and Paige Gordon and Performance Group.
Canberra's current professional company, Australian Dance Party led by Alison Plevey, has continued the tradition with many of Plevey's productions taking place outdoors. August saw ADP's Lake March, a response over several weekends to the difficult situation dance companies find themselves in at present. Performing as part of the Where You Are Festival around three of Canberra's lake areas, Lakes Burley Griffin, Ginninderra, and Tuggeranong, eight dancers and two musicians (Michael Liu on violin and Alex Voorhoeve on cello) moved in a line around the edges of the lake areas, observing social distancing as they proceeded. They paused occasionally and engaged in spontaneous expressive movement before continuing the march until they reached a final destination.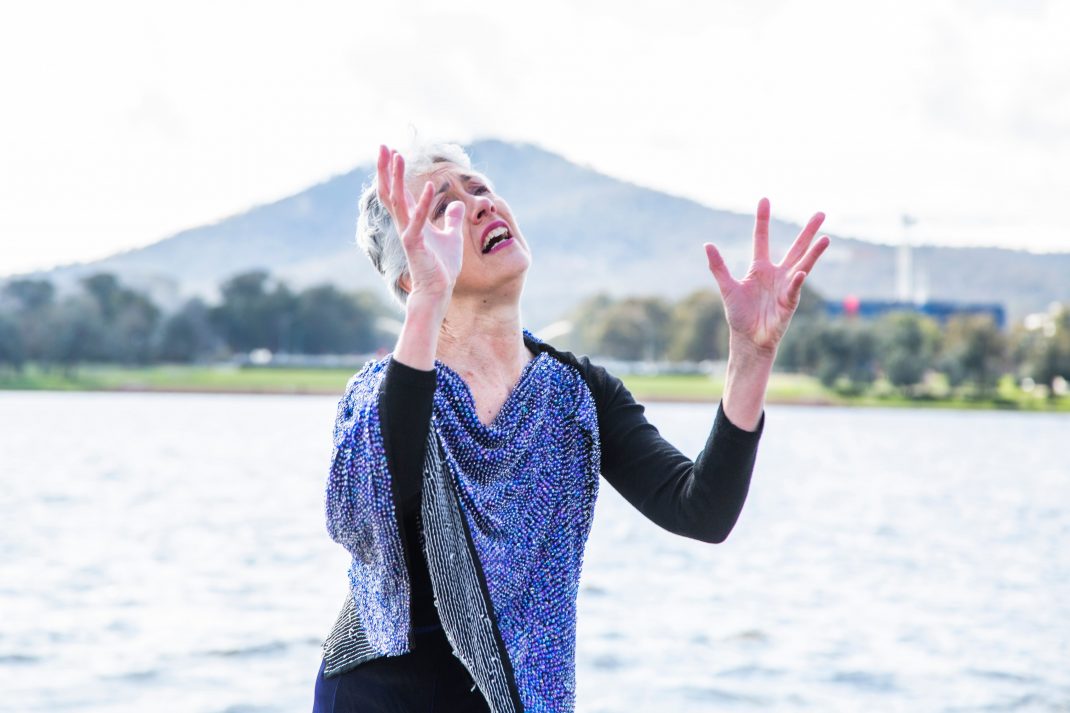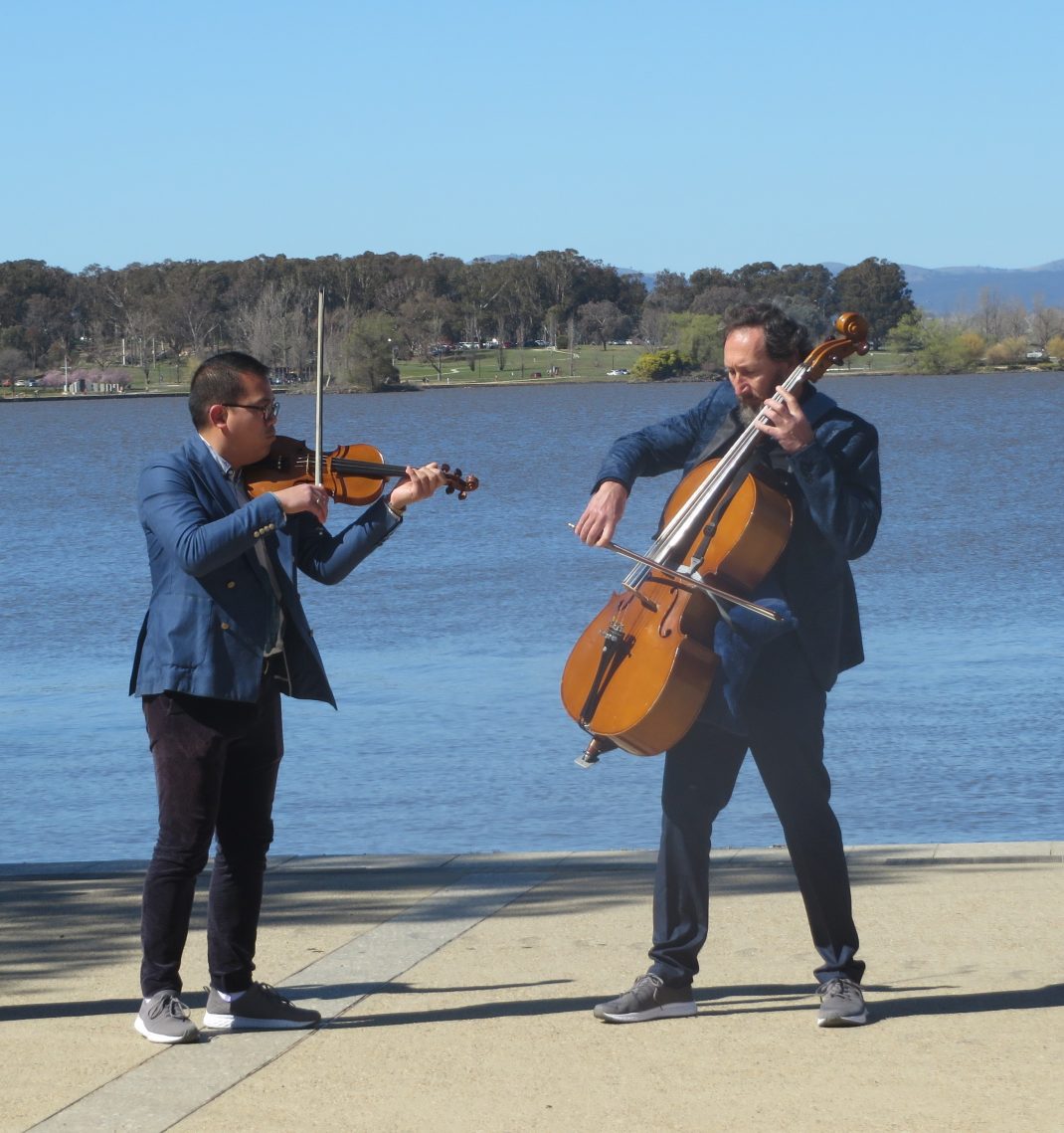 Lake March attracted an interested audience of cyclists, kids on scooters, joggers and Canberrans enjoying the outdoors. A few performances in mid-August were postponed, however, when the weather was less than warm. It was snowing in some parts of Canberra!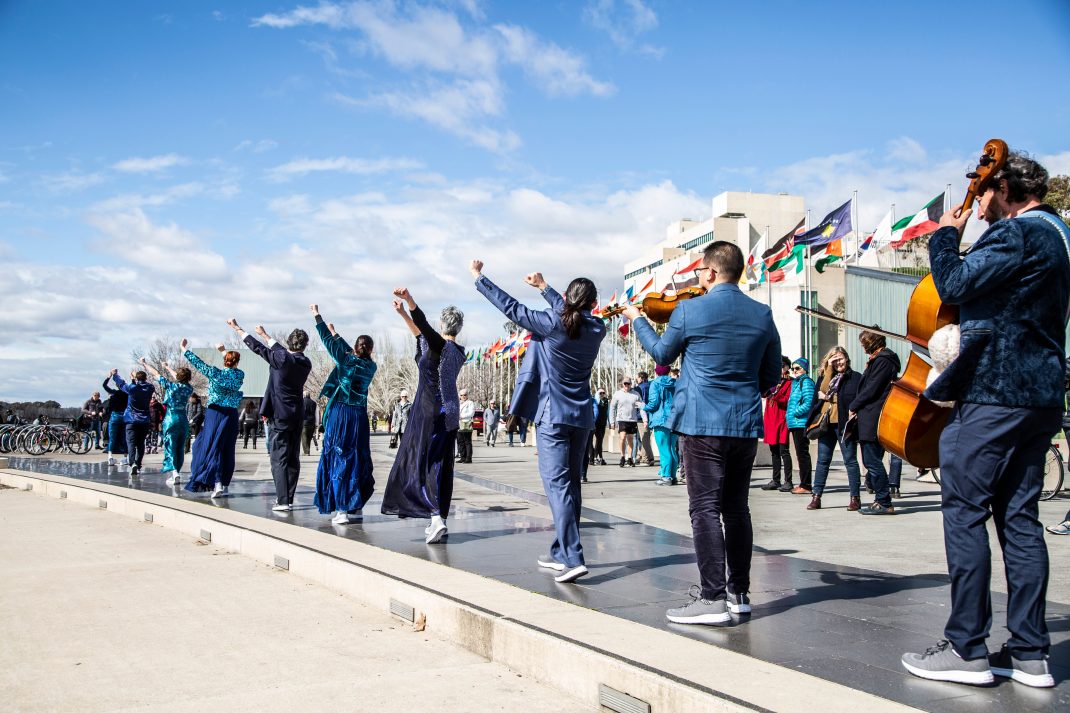 Regular visitors to my website will know that I have a great fondness for Jacob's Pillow, that amazing dance venue (and it's more than a performance venue) in Massachusetts. I have just recently posted reviews of two of the Pillow's 2020 digital offerings—a program from the Royal Danish Ballet, and Borrowed Light from Tero Saarinen Company and Boston Camerata. Both were terrific performances.
I have, however, occasionally wondered why the site was called Jacob's Pillow and so I was interested to discover (somewhat belatedly given that I was at the Pillow in 2007!) the history behind the name.
The YouTube link above shows Norton Owen, Director of Preservation at the Pillow, explaining the origins of the name.
Freeman. A new documentary to watch
The ABC has produced a documentary to mark the 20th anniversary of Cathy Freeman's historic win in the 400m sprint at the Sydney 2000 Olympics. The film is co-directed by Stephen Page and features Bangarra dancer Lillian Banks as a young Cathy Freeman. The documentary includes archival footage, interviews and dance sequences. It will be available on ABC iview from 13 September.
Kristian Fredrikson. Designer. Some reviews and comments
In addition to the review of my recent publication, Kristian Fredrikson. Designer, written by Jennifer Shennan and posted on this site, here are some reviews and a comment made during August.
Australian Arts Review (this review also appeared in Canberra CityNews)
And from Sir Jon Trimmer, esteemed former dancer with Royal New Zealand Ballet in a note to Unity Books in Wellington:
What a magnificent book this is. Michelle Potter has been able to bring Australia and New Zealand close together by including all of Kristian's work in both countries. Our own ballet company's history is brought to life in a very special way… and there's even mention of the Chez Lily, that Dixon Street coffee bar where we spent so much time talking about our dreams and our work, back in the day. I thought I was the only person who remembered it. We are very lucky that Michelle has produced this special book. It is one to treasure.
Michelle Potter, 31 August 2020
Featured image: Australian Dance Party in Lake March, Canberra 2020. Photo: © Lorna Sim.