The dance world is agog with the news that Daniel Riley is to take over the directorship of Australia's longest standing contemporary dance company, Australian Dance Theatre, when Garry Stewart retires from the role at the end of 2021. Riley traces his bloodline to the Wiradjuri clan of Western New South Wales, particularly around Wellington and Dubbo. As such he is the first Indigenous director of Australian Dance Theatre (ADT).
But, as Riley told a Dubbo-based journalist in 2014, he did not grow up 'on country' but in Canberra. He went to Telopea Park High School and Canberra College and he began dance classes with Jacqui Hallahan at the then Canberra Dance Development Centre.
A fact barely mentioned in the stories that have so far surrounded Riley's appointment is that he is in fact an alumnus of QL2 Dance, Canberra's youth dance organisation—a place were the nurturing of future dance artists is of prime importance. One of QL2's current patrons is the artistic director of Sydney Dance Company, Rafael Bonachela, and he recognised QL2's impact on dance in Australia when, following his acceptance of the role of patron, he said:
I have worked with many artists that have passed through [QL2's] doors and commend them all on their professionalism, technique and creativity. The training and performance platform that QL2 offer[s] to youth dancers and emerging artists in Australia is of the highest standard.
Riley joined QL2 in 1999. It happened as the result of a suggestion from Elizabeth Dalman, artistic director of ADT from 1965-1975, and her colleague Vivienne Rogis, both of whom had worked on a project with Riley's father in the 1990s. In 1999 QL2 had just started up and Riley performed in the very early productions, Rough Cuts and On the Shoulders of Giants. He then danced in every QL2 project from 1999 to 2003 before taking up a degree course at QUT in 2004. While undertaking his degree he returned whenever possible to Canberra and worked as a choreographer for various QL2 projects, which he has continued to do throughout his professional career to date.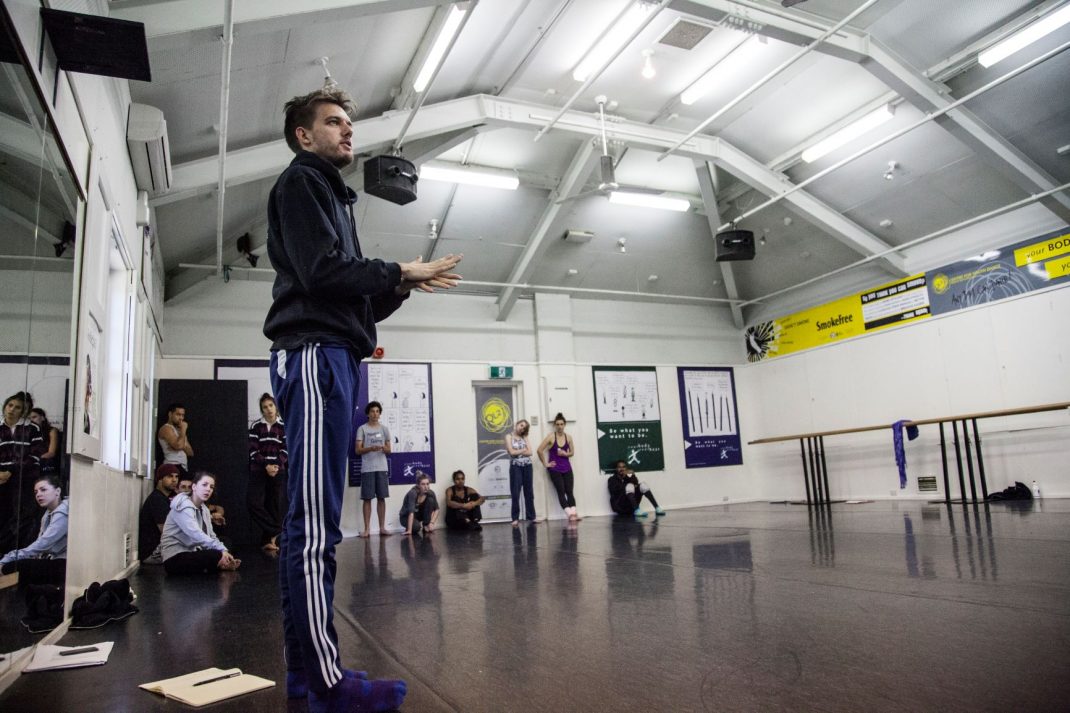 His commissioned work Where we gather, made in 2013 for the QL2 program Hit the Floor Together, explored the idea of young people from Indigenous and non-Indigenous backgrounds working together. In performance it showed Riley's exceptional use of organic and rhythmic movement patterns, and his remarkable feel for shape, line, and the space of the stage. It was remounted in 2018 as part of QL2's 20th anniversary, Two Zero.
Most recently Riley was back at QL2 in January 2021 on a residency where he continued work on an independent project still in the planning stage.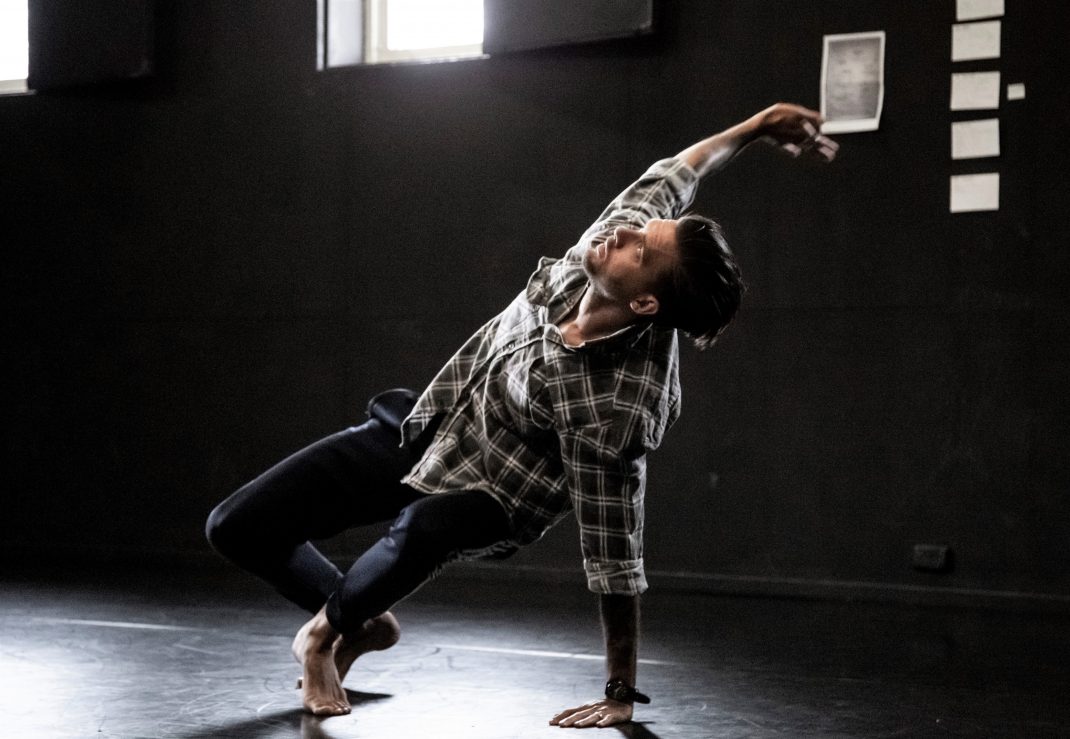 But of course his work as a professional dancer and choreographer with Bangarra Dance Theatre, which he joined 2007 after graduating from QUT, as well as his his work with Leigh Warren and Dancers, Sydney Dance Company, Chunky Move, and companies overseas, including Michael Keegan-Dolan's Fabulous Beast (now Teac Damsa), have opened up new horizons.
I have strong memories of the first work he choreographed for Bangarra in 2010. Called Riley, it was a celebration of the photography of a cousin, Michael Riley. What was especially impressive was the way in which Riley's choreography looked quite abstract and yet also managed to link back to the photographs, which were projected during the work. Then, I cannot forget the strength of his performance as Governor Macquarie in Jasmin Sheppard's Macq, and also his role as Governor Philip in Stephen Page's Bennelong, both productions for Bangarra.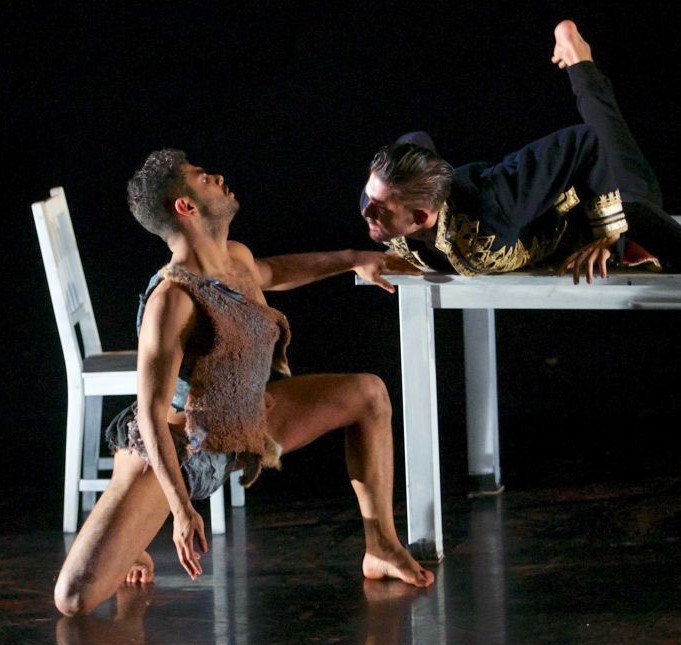 I also was interested in Reign, a work he made for Sydney Dance Company's New Breed season in 2015.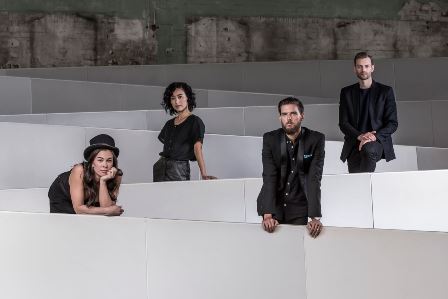 Reign examined the idea of women in power and the forces that often end their reign. Choreographically it seemed to have strong Indigenous overtones. It began with Janessa Dufty covering her limbs with sand from a pile in a downstage corner of the performing space. It recalled an early section of Bangarra's production of Ochres when a dancer uses yellow ochre in a similar fashion. Much of the movement, which was organic in look and usually quite grounded, also seemed Bangarra-inspired. And yet the theme seemed quite Western to me and I struggled to reconcile the movement with the theme. Later I began to wonder whether it mattered what vocabulary was used for what theme and was impressed and moved by the strength and very clear structure of the work.
So what will Riley bring to Australian Dance Theatre? Looking at the way he has worked over the years with QL2, he will bring I am sure the same integrity and respect for his colleagues that has brought him back over and over again to the organisation that developed his skills, gave him an understanding of a collaborative manner of working, and that realised that a future in dance lay before him. Thinking of the way he dances, always inhabiting a role with strength and understanding, I suspect he will be an excellent coach for the dancers in the company. And considering, on the one hand, the themes he has chosen for his choreographed works, which so often examine the diverse social and cultural roles of the people around him, and, on the other hand, the way his choreographed works have all been so clearly and strongly structured, I feel he will bring a huge strength of purpose to ADT.
But no one could put it better than Elizabeth Dalman, founding artistic director of ADT. She has said:
He is a wonderful performer, a talented choreographer and already has a great vision for the company. ADT has a long tradition as a revolutionary company pushing boundaries and presenting innovative and exciting works. Daniel plans to champion diversity and develop the company's cross- and inter-cultural potentials. From the very beginning we set out to be a company exploring our Australian identity, our Australian artistic expression and cultural diversity, so I feel this is a strong continuation of the original aims of the company.
Michelle Potter, 10 June 2021
Featured image: Promotional image for Australian Dance Theatre's appointment of Daniel Riley as artistic director.