Li Cunxin AO, shortly to retire as artistic director of Queensland Ballet, has been honoured by the Lord Mayor of Brisbane, Adrian Schrinner, with Keys to the City for his exceptional contribution to the arts in Brisbane. It would be hard to think of a more deserving recipient. Li has completely transformed Queensland Ballet since he took over the directorship of the company almost eleven years ago. For me it is a truly remarkable organisation and I regularly come away from performances full of admiration, pleasure, even astonishment sometimes, at what the company puts before us. Nor can I fail to be impressed by the repertoire that we have seen over the past ten years, which often reflects Li's early career in the United States, or connections he has made elsewhere in Europe, but which also includes plenty of examples of new work from Australia choreographers—Greg Horsman, Jack Lister, Natalie Weir and others.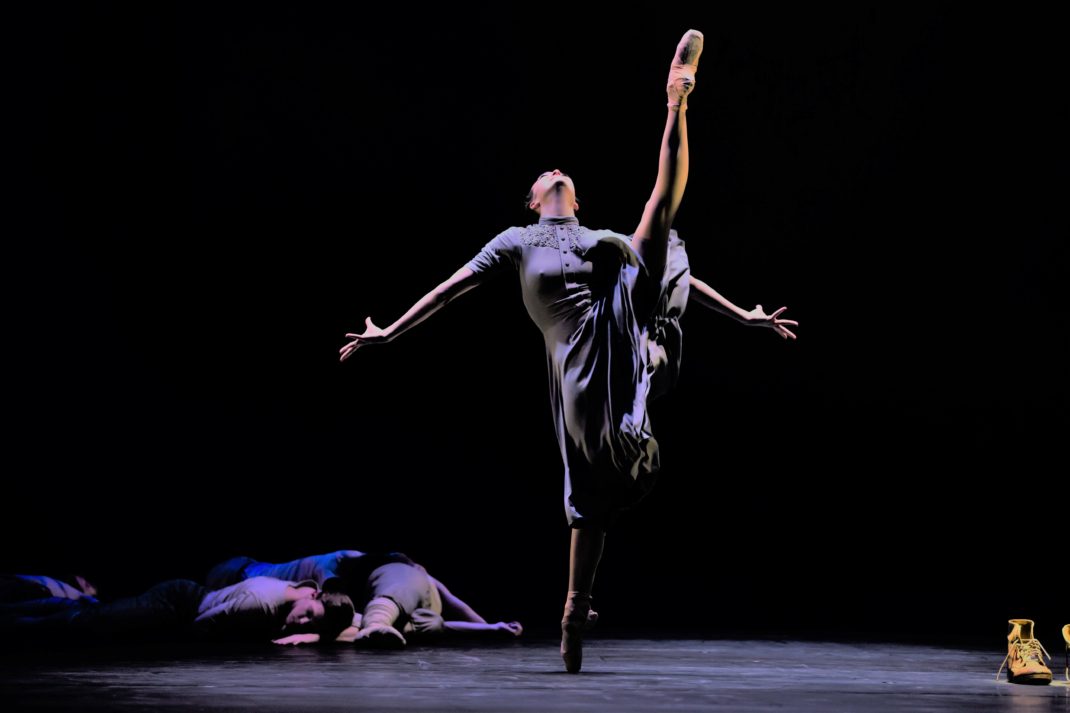 An excerpt from the City of Brisbane media release reads:
Lord Mayor Adrian Schrinner said Li had left an indelible mark on Brisbane's arts scene and his achievements would be celebrated at a ceremony later this month. 
"Li has extended the dignity, grace and elegance of ballet into every aspect of his life," Cr Schrinner said.
"Like me, I'm sure many people were saddened to hear of Li's retirement after 11 years at the helm of Queensland Ballet.
"On behalf of Brisbane, I feel it's appropriate to acknowledge the talent, passion and vision that has enriched our creative scene and inspired generations of dancers."
Among his long list of national and international achievements, Li has been pivotal in the growth of the Queensland Ballet, doubling the ensemble, creating a world-class Academy at Kelvin Grove State College and a home for ballet and the arts at the Thomas Dixon Centre in West End.
"For many years, we've enjoyed the great privilege of witnessing Li's achievements come to life both on and off the stage," Cr Schrinner said.
"The Keys to the City are awarded to those who embody the ideals of Brisbane, and few people have had such a significant and enduring impact on Brisbane's art scene.
"I can't think of a more worthy recipient of the Keys to the City."
"As the curtain closes on this chapter of his life, I thank Li for a lifetime of artistic excellence. It has been a true privilege to watch."
The full release can be read at this link. See also this tag for more about Li on this website.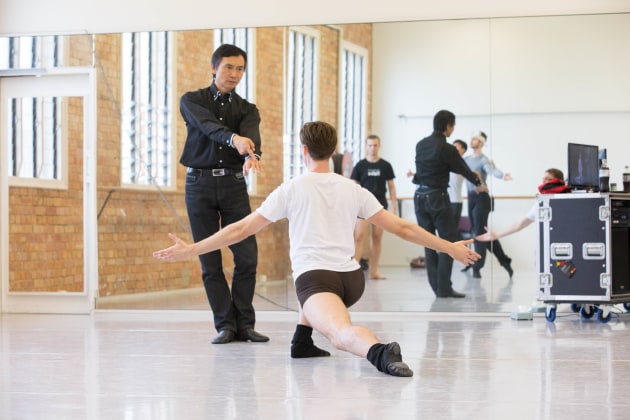 Of course, there is still plenty to look forward to 'before the curtain closes'. I am especially looking forward to the return of Strictly Gershwin, which opens later in September in Brisbane and to a revival of Liam Scarlett's highly rewarding production of A Midsummer Night's Dream, which Queensland Ballet is bringing to Canberra in October.
I also have many fond memories of seeing Li perform while he was with the Australian Ballet. Standing out from those performances for me is Li's dancing in Jiří Kylián's Sinfonietta, which was part of a 1997 triple bill called Quantum Leaps. I can still see that stunning entrance he made at the very beginning of the work. 'His impressive soaring entrance' and 'His enthralling jumps and and superbly controlled turns', I wrote in a review for Dance Australia. He was a brilliant dancer!
It was also a great experience to see the exhibition Mao's Last Dancer the Exhibition: A Portrait of Li Cunxin, which opened in Brisbane but was also seen elsewhere (Melbourne in 2018 when I saw it). In that exhibition Li's career was shown through a variety of items and it was also a rare look at his early life.
Keys to the City, a terrific initiative from Brisbane's Lord Mayor!
Michelle Potter, 11 September 2023
Featured image: Portrait of Li Cunxin, 2020. Photo: © David Kelly