To all those who have visited this site over the past year, and especially to those who have contributed what I have referred to elsewhere as 'refreshingly honest' comments, I wish a very happy holiday season.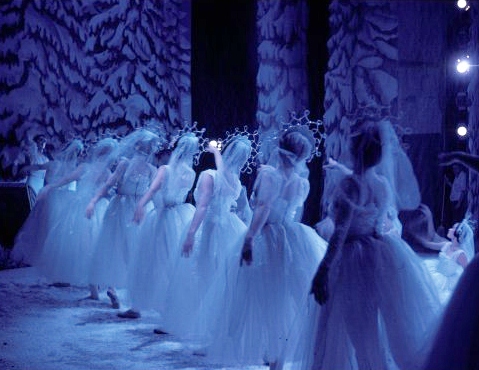 A Christmas production of Nutcracker was always a much anticipated part of my childhood and recollections of Elaine Haxton's designs for the old Borovansky production (reused in the early Australian Ballet production) surfaced a few years ago during a December drive through, of all places, the Kit Carson National Forest in New Mexico. I hope you enjoy the juxtaposition of images, despite the obvious differences in lighting and location!
I also recently came across an interview with Elaine Haxton recorded by fellow artist James Gleeson in 1978 and held by the National Gallery of Australia. Her discussion of the work of the designer in the 1950s is worth reading I think.
I look forward to your visits and comments in 2012.
Michelle Potter, 18 December 2011
Featured image: High Road to Taos, Kit Carson Forest, New Mexico, 2007