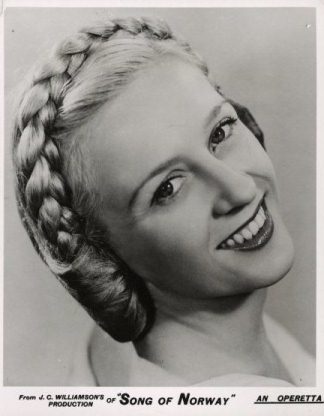 Strelsa Heckelman Lording, who danced under her maiden name Strelsa Heckelman in several early Australian ballet companies in the 1940s and 1950s, has died in Melbourne aged 87.
Described by friend and dancing colleague Athol Willoughby as 'a sparkling dancer with a strong technique', Heckelman began dancing early in her life in her home town of Brisbane. By the time she was thirteen she had passed all her Royal Academy of Dance examinations and shortly afterwards she was invited to take part in classes with Colonel de Basil's Original Ballet Russe during the company's 1940 Brisbane season. De Basil then invited her to follow the company to Sydney, which she did.
But, despite impressing de Basil, she did not join the Ballets Russes. Instead she continued her training as a full-time student with Hélène Kirsova in Sydney at Kirsova's studios at Circular Quay and, when Kirsova started a ballet company herself in 1941, Heckelman joined it. She danced with the Kirsova Ballet until the company folded in 1944. With Kirsova she was part of the unique collaborative activities that Kirsova initiated when she commissioned composers, including Henry Krips, and designers such as Loudon Sainthill to work with her company.
Heckelman then joined Edouard Borovansky's Borovansky Ballet performing in the company's regular repertoire as well as in musical shows that Borovansky choreographed for the J. C. Williamson organisation. Later she danced with Laurel Martyn's Melbourne-based company Ballet Guild, and in the early 1950s danced again in J. C. Williamson musicals, including Song of Norway and Oklahoma. Leading performers in musicals in the fifties were almost always brought in from overseas and Heckelman danced to considerble acclaim in both Song of Norway and Oklahoma with star American jazz dancer Matt Mattox.
Her final professional performances before retiring in 1953 to have her children were with the National Theatre Ballet in Melbourne. With the National her repertoire included the full-length Swan Lake, the Giselle peasant pas de deux, which she danced with Ray Trickett, and the Head Girl in Kira Bousloff's staging of Graduation Ball. She also alternated with Valrene Tweedie as Columbine in Tweedie's 1953 production of Carnaval for the National.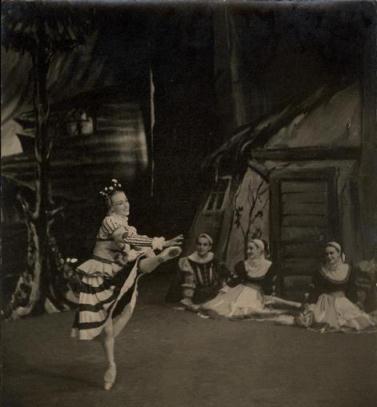 Athol Willoughby recalls a somewhat incredible feat that took place during a rehearsal for the National's Swan Lake. He says: 'Our rehearsals for the 1952 season were conducted in a large church hall in the suburb of Hawthorn. At a rehearsal for "Swan Lake" Act 3, Strelsa was dancing in a cardigan because she had a cold. She began the 32 fouettes of the coda when her nose began to run. Without missing a beat she took a handkerchief from a pocket in the cardigan, blew her nose, put the hanky back in the pocket concluding the series of fouettes without moving from the spot. That seemed to me to be quite an achievement!'
In between jobs with a ballet companies, Heckelman worked in a photographer's studio and later in the perfume department of the Melbourne department store, Georges. Following her stage career she established her own ballet school and also taught for other teachers in the Melbourne area. She remained active in the dance world in her later years and in 2002 became patron of the Tasmanian Ballet Company.
Heckelman once recalled that she never tired of dancing. She thought of every night as an opening night and always relished the overture starting, the curtain going up and seeing the lights in the theatre. That was the magic of the theatre for her.
Strelsa Heckelman married Jack Carruthers in 1951. After the death of Carruthers, Heckelman married Tom Lording in 1984. He died the following year. Heckelman is survived by a son, Ian, and a daughter, Lynn, from her first marriage.
Strelsa Heckelman Lording: born Brisbane, 20 July 1925; died Melbourne, 28 December 2012
Michelle Potter, 7 January 2013