14 December 2019 (matinee). Joan Sutherland Theatre, Sydney Opera House
This staging of Sir Peter Wright's Nutcracker was a beautiful and magical end to the Australian Ballet's 2019 season. I have written before about Sir Peter's take on this much-loved Christmas ballet, in both its onstage and film productions, and the features I enjoyed on those other occasions—such as its moments of stage magic, and the inherent logic within the narrative structure—were apparent again. The experience was especially enjoyable on this occasion as I had the good fortune to see an outstanding cast of lead characters.
As Clara, Yuumi Yamada just took my breath away. From her very first entrance her delightful and youthful personality, so perfect for this role, were apparent. She acted and danced her way through the show in spectacular fashion— and there were few moments when she wasn't onstage. Particular dancing highlights were her pas de deux with Marcus Morelli in the Christmas party scenes and another pas de deux with the Nutcracker-turned-Prince (François-Eloi Lavignac) just before the snow scene began.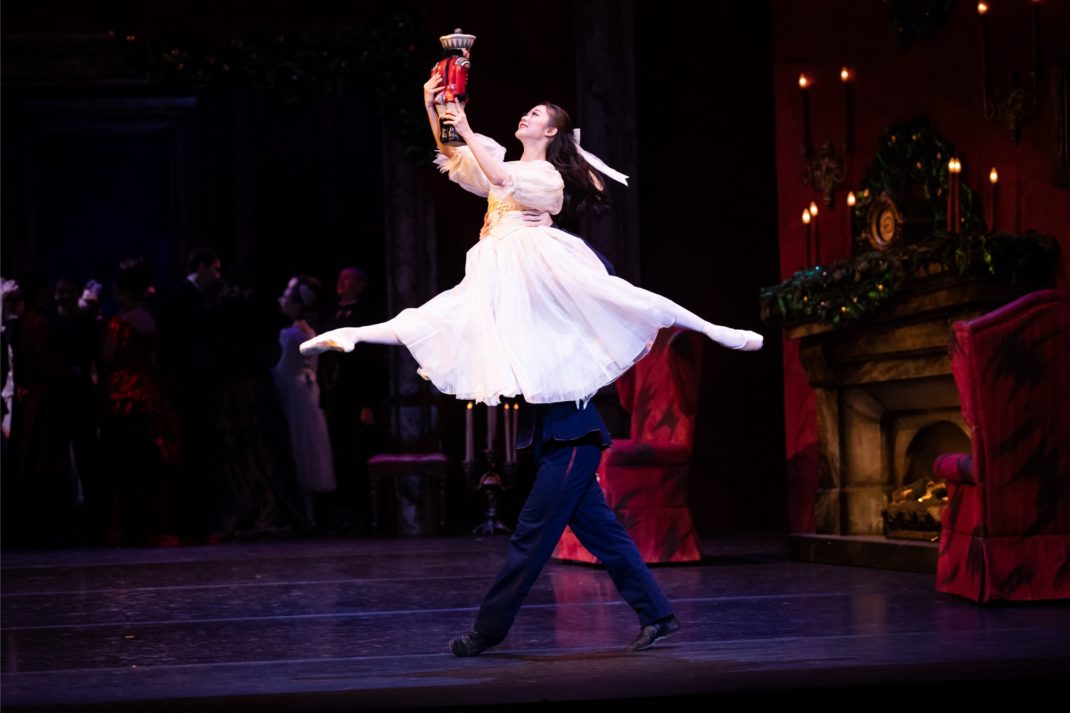 It was particularly pleasing too to see Chengwu Guo back on stage after an absence due to injury. The Act II pas de deux between Guo as the Nutcracker Prince and Ako Kondo as the Sugar Plum Fairy demonstrated what we, the audience, had been missing. His elevation; his soft, controlled landings; his multiple pirouettes (including those grands pirouettes à la seconde; and his spectacular entrechats were nothing short of thrillling. And I am always impressed by the way in which, as an intrinsic part of his performance, he treats his partner with such respect. All I can say is welcome back! Kondo performed beautifully too. I admired her absolute control, to the extent that we could see every movement unfold. It was as if she were dancing in slow motion.
The very young boy, Gabriel Bennett, who danced as Fritz also deserves a mention. His presence onstage and his acting made his performance a winning one. In fact all the young student extras, male and female, who danced as friends of Clara held their own throughout the opening party scene.
Andrew Killian as Drosselmeyer made an important contribution to the success of the performance, and the soloists and corps de ballet danced well throughout. I especially enjoyed the dancing of the four men who danced as the Winds in the snow scene, and who returned again (with one replacement) as Consorts to the Rose Fairy in the Waltz of the Flowers section.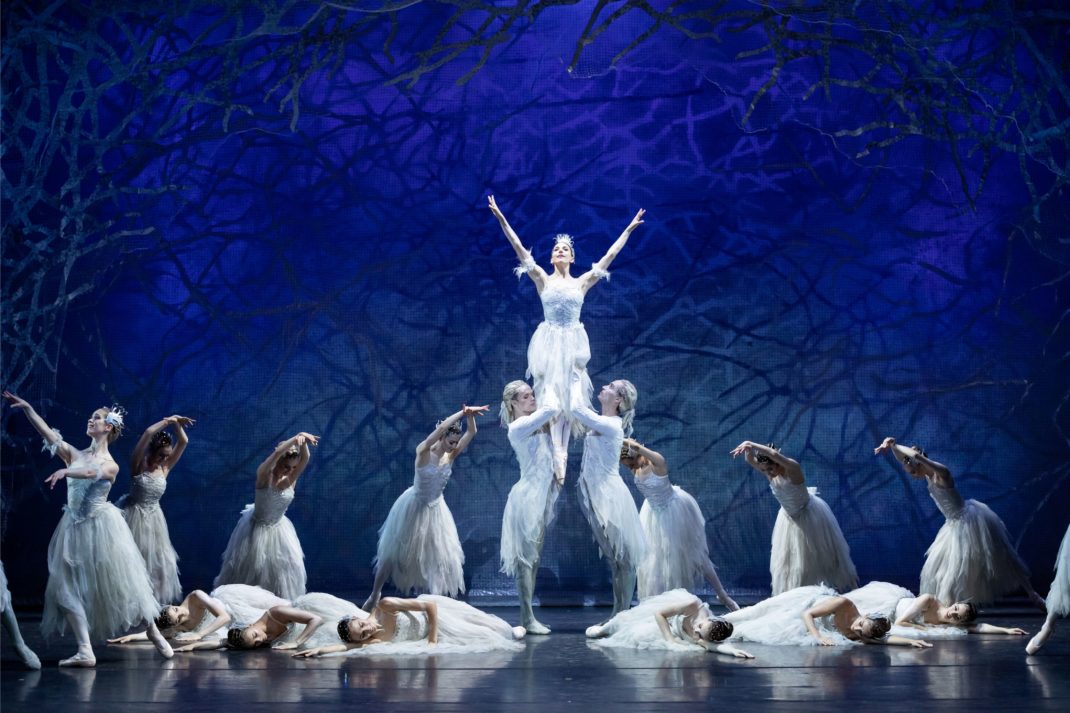 I am not a huge fan of John McFarlane's designs for this Nutcracker. They often seem 'loud' to me and they simply don't fit well on the Sydney Opera House stage. Nor does that frustratingly small stage lend itself well to the Christmas party that opens this Nutcracker. Too many people have to crowd onto it, which rather ruins the party. It's an ongoing saga.
But nothing can really take away from the magical and enchanting performance that we were offered and accepted with loud applause.
Michelle Potter, 16 December 2019
Featured image: Ako Kondo and Chengwu Guo in The Nutcracker. The Australian Ballet, 2019. Photo: © Daniel Boud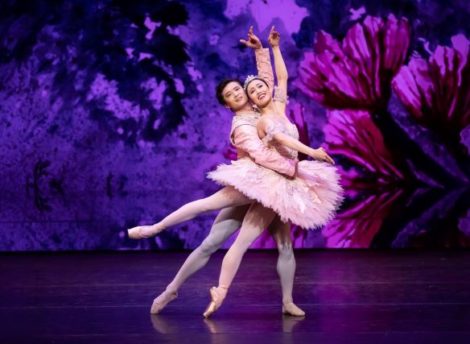 Please consider supporting my Australian Cultural Fund project to help Melbourne Books publish Kristian Fredrikson. Designer in a high quality format. Donations are tax deductible. See this link to the project, which closes on 31 December 2019.