Canberra Critics' Circle. Awards for 2021
The 2021 Canberra Critics' Circle awards ceremony took place on 30 November at the Canberra Museum and Gallery. The awards were presented to recipients by Patrick McIntyre, newly appointed CEO of the National Film and Sound Archive and, as is the custom, were presented across all major art forms including performing, visual and literary genres.
Given the difficult circumstances artists across all performing genres have recently experienced, the Circle's Dance Panel was pleasantly surprised to have such an exceptional range of dance events to consider when discussing the awards. Below is the list, with citations, of the recipients of dance awards.
LIZ LEA DANCE COMPANY
For The Point, a courageous exploration of connection and creativity across different dance styles and cultures through innovative choreography highlighted by outstanding use of music and a remarkable lighting design by Karen Norris.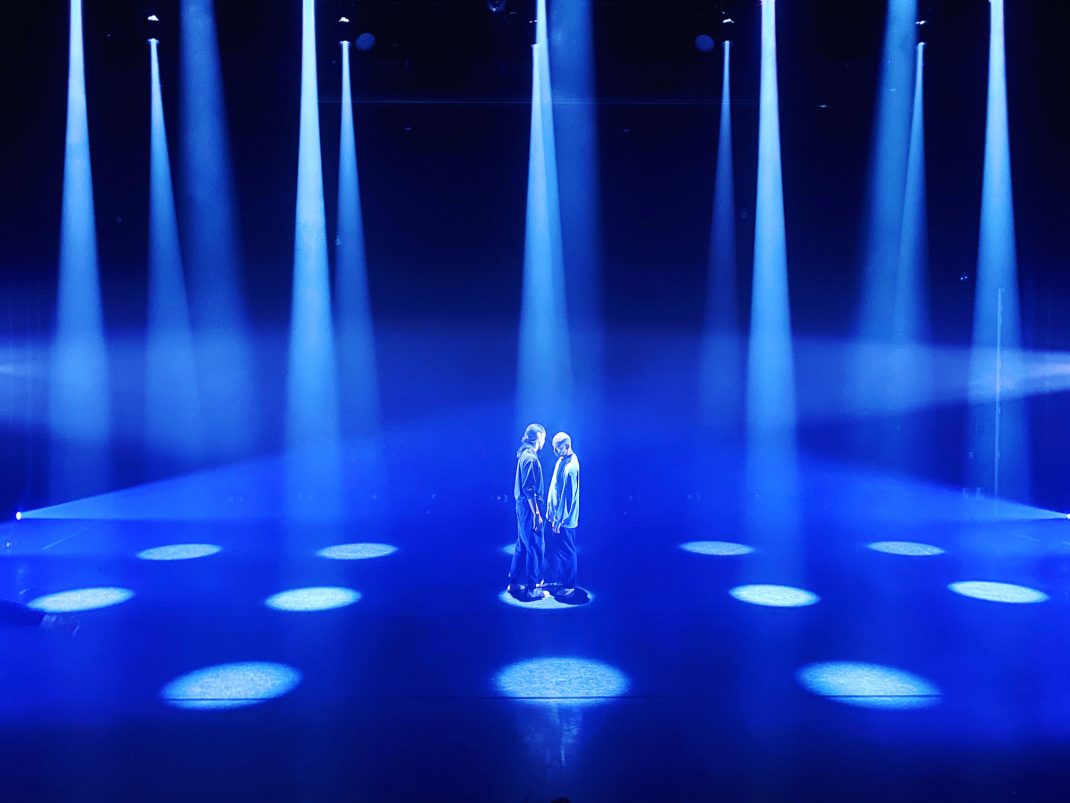 OLIVIA FYFE and ALEX VOORHOEVE
For a collaborative blend of live music and movement that highlighted expressive connections between dancer and musician while dramatising certain effects of climate change in nature in Australian Dance Party's Symbiosis, during an exploration of the Australian National Botanic Gardens as part of Enlighten 2021.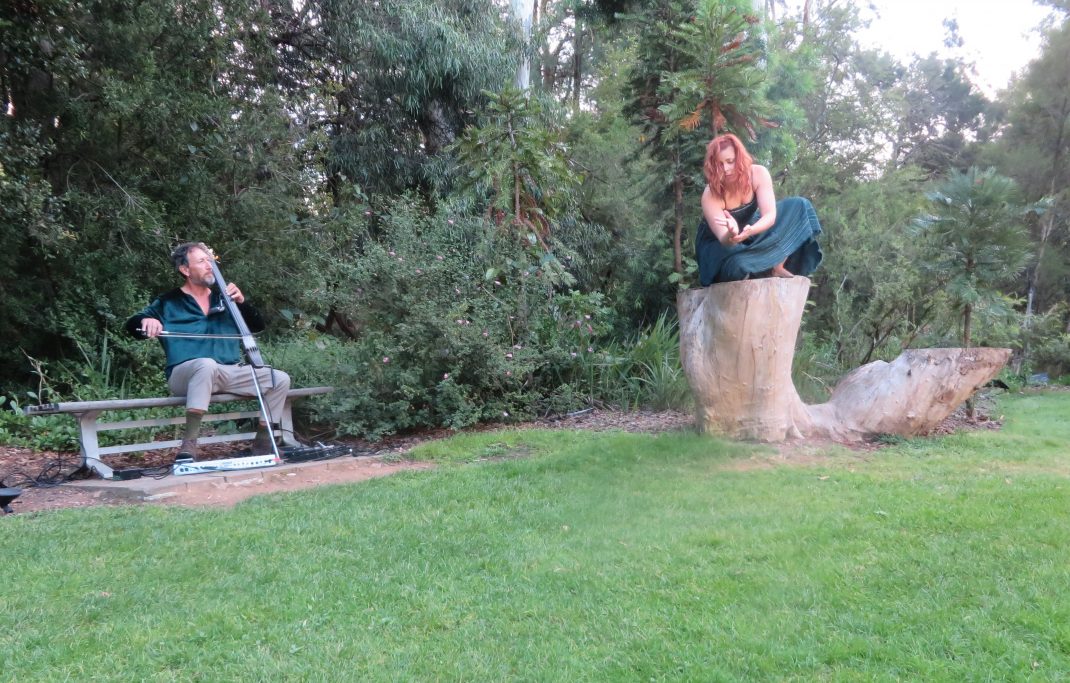 BONNIE NEATE and SUZY PIANI
For their remarkable re-imagining of Giselle, entitled Unveiled, which they produced, directed and choreographed embracing elements of classical ballet, contemporary and commercial dance to create a thrilling evening of impeccably prepared, presented and performed dance to showcase the talents of twenty pre-professional dancers chosen at open audition.
QL2 DANCE
For a beautifully structured work, Sympathetic Monsters, that examined concepts of isolation and belonging in a production that juxtaposed the group and the individual through choreography by Jack Ziesing, original music by Adam Ventoura, and a committed performance by the large ensemble.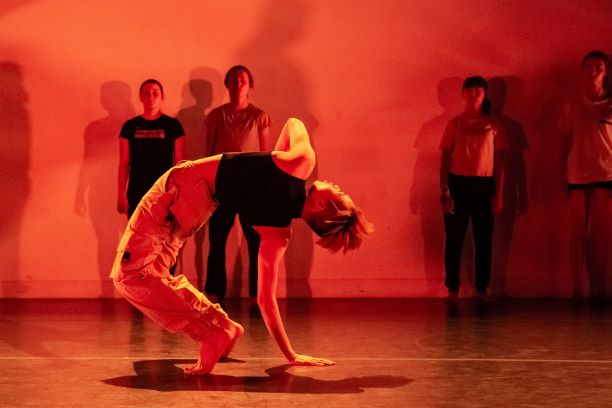 MICHELLE HEINE
For her imaginative, exuberant and brilliantly crafted choreography for Free Rain Theatre's production of Mamma Mia.
The Dancer. A biography for Philippa Cullen
A new book from Giramondo Publishing was recently brought to my attention. Written by Evelyn Juers, it is a biography of Philippa Cullen or, as the author puts it, 'for' Philippa Cullen. On one occasion Cullen said to Juers that if she (Cullen) were to die early, she would like Juers to write about her. Cullen, an Australian dancer with a remarkable approach to dance making, died in India at the very young age of 25. The dancer fulfills Cullen's wish and becomes a biography for her. I am looking forward to reading it!
Further information is at this link.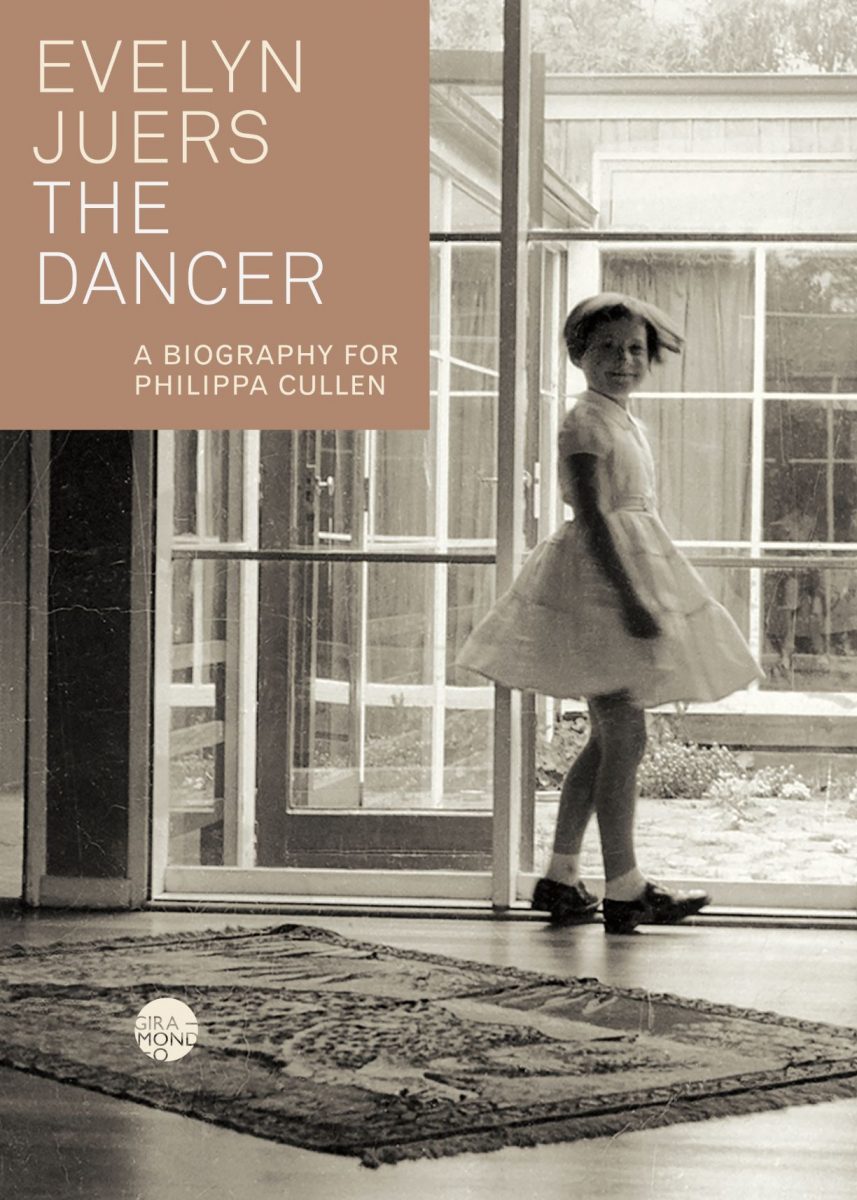 Michelle Potter, 30 November 2021
Featured image: Jareen Wee in The Point. Liz Lea Dance Company, 2021. Photo: © Andrew Sikorski